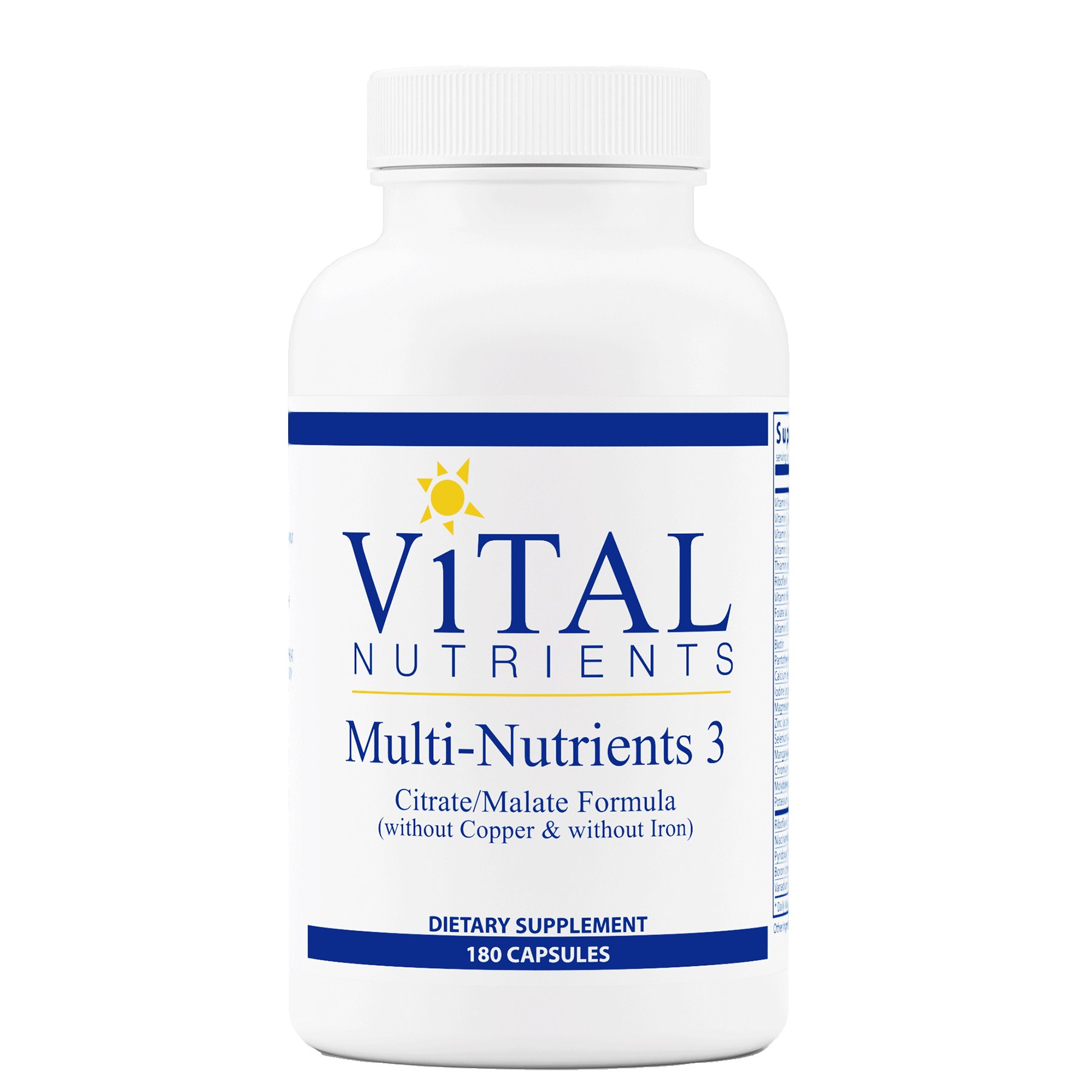 這款強效補充品可滋養和支持骨骼、皮膚、肝臟、免疫力和心血管系統。

配方使用精選的優質成分,容易被身體吸收運用。含有一定劑量的維他命D3以支持免疫力和骨骼健康;內含的葉酸形式與天然葉酸具有相同的生物等同性,確保最佳吸收;是有效的抗氧化劑。

豐富的鎂和綜合維他命B提供一個良好的壓力管理基礎,有效舒緩神經及讓您感到平靜。

通過提供檸檬酸鹽和蘋果酸形式的礦物質,可以進一步優化吸收。這種溫和的配方不含銅質或鐵質,很容易消化。
serving size: 3 capsules
servings per container: 60
 
amt. per serving
%daily value
Vitamin A(as Beta Carotene and mixed carotenes)
10,000IU
200%
Vitamin C(ascorbic acid)
425mg
708%
Vitamin D(as cholecalciferol)
500IU
125%
Vitamin E(as d-alpha tocopheryl succinate)
200IU
667%
Thiamin(as thiamine HCL)
20mg
1334%
Riboflavin
7.5mg
441%
Vitamin B6(as pyridoxine HCL)
7.5mg
375%
Folate(as L-5-MTHF)MetafolinⓇ
200mcg
50%
Vitamin B12(as methylcobalamin)
250mcg
4167%
Biotin
200mcg
67%
Pantothenic Acid(as calcium pantothenate)
175mg
1750%
Calcium(as dicalcium malate & pantothenate)
150mg
15%
Iodine( as potassium iodide)
112.5mcg
75%
Magnesium(as dimagnesium malate)
137.5mg
34%
Zinc(as zinc citrate)
7.5mg
50%
Selenium(as selenomethionine)
100mcg
143%
Manganese(as manganese citrate)
3mg
150%
Chromium(as chromium polynicotinate)
100mcg
84%
Molybdenum(as molybdenum citrate)
50mcg
67%
Potassium(as potassium citrate)
37.5mg
1%
Riboflavin 5' Phosphate
5mg
*
Niacinamide
55mg
*
Pyridoxal 5' Phospate
5mg
*
Boron(citrate)
1.5mg
*
Vanadium(citrate)
50mcg
*
* Daily Value not established
OTHER: Gelatin Capsule, Magnesium Silicate, Leucine, and Silica.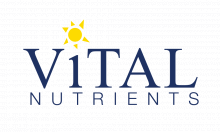 Vital Nutrients thoroughly interrogate their products' integrity, testing for DNA accuracy, so you can be sure that their products really do contain what their ingredients labels claim. Their hypoallergenic range is also rigorously tested for pesticide residues and microbial contaminants. All products are tested by a third party in order to ensure purity, potency and dosage accuracy.