Transform your supplements into savings.
We created Healthy Rewards Online because we believe you should be rewarded for investing in your wellbeing.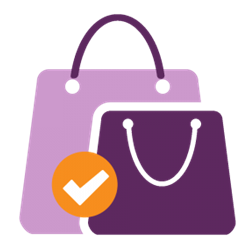 Shop
Collect points for every item you buy at IMI Supplements Online.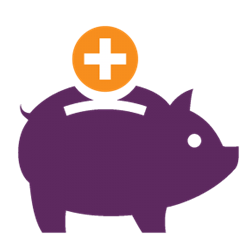 Collect
For every HK$40 you spend, you'll be awarded 1 point. Each point is worth HK$1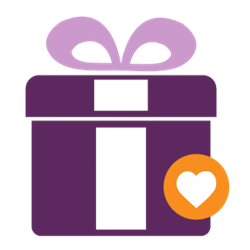 Rewards
You can use your points online to save you money on your next supplement shop.
You earn points with every online purchase. For each HK$40 you spend, you'll be awarded 1 point. Simply ensure you're logged in before you checkout and your points will be automatically added to your balance.
You can use your points for any online purchase, excluding prescriptions. You can use your points alongside other promotions and coupons, but your points do not cover the shipping fees for your order.
Healthy Rewards Online covers all online purchases, excluding prescriptions. They are not available for clinic services like lab tests or consultations. Currently you cannot use your points in our dispensary, but we are working to make this possible soon!
Terms and Conditions
Overview
1.1 Healthy Rewards Online is owned solely by IMI. IMI reserves the right to cancel, withdraw or alter the scheme at any time, including these terms and conditions, or any individual account.
1.2 Healthy Rewards Online is free to join.
1.3 All Healthy Rewards Online members must be over the age of 18.
1.4 Members must register their real personal details. Any account which is unauthorised, deceptive, fraudulent or associated with unlawful activity will be closed and their points voided.
1.5 Members are entitled to one Healthy Rewards Online account each. IMI reserves the right to refuse, merge or close additional accounts at any time.
1.6 Your Healthy Rewards Online account is for your personal use and should only be used by the person named on your account. Friends and family can join too, and you can earn more points by referring them!
1.7 Healthy Rewards Online is solely for consumer use and any business use is strictly prohibited. IMI reserves the right at any point of purchase, including retrospectively, to determine whether a transaction constitutes business use.
1.8 IMI reserves the right to close your account if it has been inactive (defined as no points earned) for two consecutive years. If this is the case, any points you have accrued will be voided.
1.9 IMI reserves the right to take any action it considers appropriate if you have violated the terms and conditions of your account, including suspension or termination of your account and points accrued.
1.10 Members can choose to leave the scheme at any time, however leaving the programme will mean forfeiting any points associated with your account.
1.11 The personal information you share with us will always be kept confidential. We will never share your details with any company outside of IMI, for any purpose. As a Healthy Rewards Online member, you will receive information about your healthy rewards points, product offers and a complimentary copy of our Wellness Insider.
Collecting points
2.1 Currently, points can only be collected from purchases online. You can collect 1 point for each HK$40 spent online.
2.2 Points can be collected for online purchases of OTC supplements and lifestyle products.
2.3 You can also earn extra points during special promotions, by joining Healthy Rewards Online, and for each referral you make that results in a sign up. These extra points are awarded at the discretion of IMI and will vary from time to time. 
2.4 Each HK$40 spent online equals 1 point. No partial points will be given.
2.5 Your points total is based on the total spend of your basket, after any discounts have been applied, or points redeemed for that purchase. 
2.6 You cannot earn points for online shipping fees.
2.7 Points cannot be collected for clinic services, in-store dispensary sales, herbal tinctures or TCM remedies.
2.8 Points are earned and credited to your Healthy Rewards balance based on per transaction. Points cannot be calculated by combining transactions.
2.9 If you are returning items you previously collected points for, we will deduct the number of points you earned for your returned item from your account.
2.10 Your points are personal to your account and may not be sold, transferred or shared with others for any purpose.
2.11 We will send you updates on your number of points, but you can always login and check your points under 'My account' at any time.
2.12 You must be logged in as you checkout in order to accumulate points. If you forget, we may be able to add these for you if you provide us with proof of your online purchase and account details. To request this, simply email us.
Spending points
3.1 1 points is equal to $1.
3.2 You can spend your points on any online purchases via the shop.imi.com.hk, excluding prescription items or in-store only items manually added to your online order by the dispensary.  
3.3 Your points cannot be redeemed for cash, but can be redeemed online for cash discounts of the equivalent cash value.
3.4 You can use your points alongside discounts and promotions.
3.5 Points cannot be spent on clinic services, or in-store dispensary sales.
3.6 Points cannot be used to cover the cost of shipping.
3.7 If a product you purchase with your points is unsatisfactory, please return your item and we will re-credit your account with the number of points you spent to purchase the product.