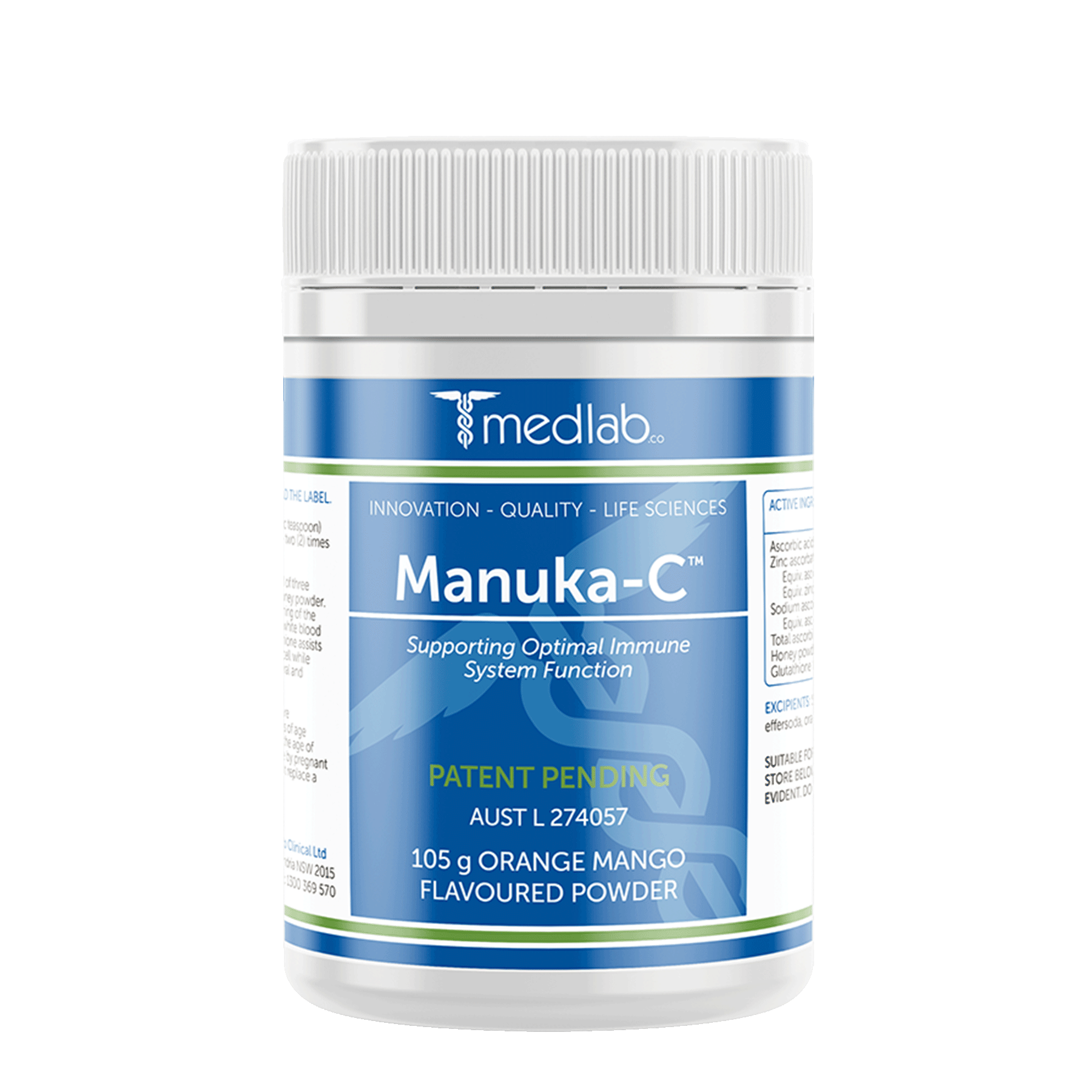 麥盧卡蜂蜜維他命C粉 Manuka-C™
| 芒果橙汁味

美味的麥盧卡蜂蜜配合維他命C和鋅,更特別添加了穀胱甘肽等主要抗氧化劑,是一個種支援免疫力的創新配方。

麥盧卡蜂蜜早在多個世紀前被使用,以其抗微生物和抗炎特性而聞名。穀胱甘肽、維他命C和鋅都是支持最佳免疫功能所必需的。

維他命C和鋅還有助於傷口癒合和維持健康的結締組織功能。

通過三種不同形式的維他命C,Manuka-C可以最大程度地提高耐受性,有助防止胃部不適。
ACTIVE INGREDIENTS:
Each 5g dose (1 level metric teaspoon contains:
Ascorbic acid
400mg
Zinc ascorbate
59.4mg
Equiv. ascorbic acid
50mg
Equiv. zinc
9.4mg
Sodium ascorbate
56.6mg
Equiv. ascorbic acid
50 mg
Total ascorbic acid
500mg
Honey powder (Manuka honey)
2.5g
Glutathione (reduced) - Setria°
100mg
OTHER: Silica, maltodextrin. stevia, tartaric acid, citric acid, effersoda, orange and mango flavour.
WARN:SUITABLE FOR VEGETARIANS. STORE BELOW 25°C. KEEP OUT OF REACH OF CHILDREN.TAMPER EVIDENT. DO NOT USE IF SAFTEY SEAL IS BROKEN OR MISSING.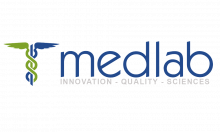 Medlab use innovative technology in order to produce only the most bioavailable and therapeutic products. Their medicines are designed to target health by addressing the root cause of the problem, rather than simply the symptoms.
Their researchers work tirelessly to bring you the best, most therapeutic and bioavailable supplements possible.