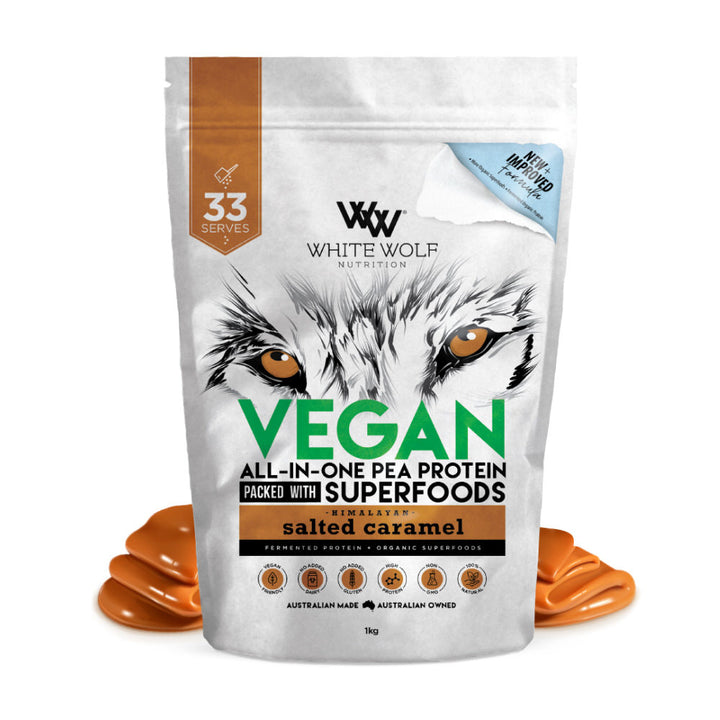 This smooth, creamy, complete protein powder releases energy quickly, so that you can easily boost performance at the gym.
This formula is made from non-GMO superior quality Belgian golden peas, extracted through a natural process to ensure maximum bioavailability. Organic stevia naturally sweetens the blend, which is flavoured with creamy caramel and premium Himalayan salt.
A unique formula consisting of superfoods, medium-chain triglycerides and a pre-biotic to help with digestion, boost energy and improve nutrition. An array of amino acids help with repair, growth and the maintenance of healthy cells.
This protein blend has been specially formulated to provide key nutrients essential for those who follow a vegan diet.
White Wolf doesn't want compromise. They want full flavour, and good nutrition, and they know you do too. For protein powders and supplements made from high quality ingredients that taste great, look no further.