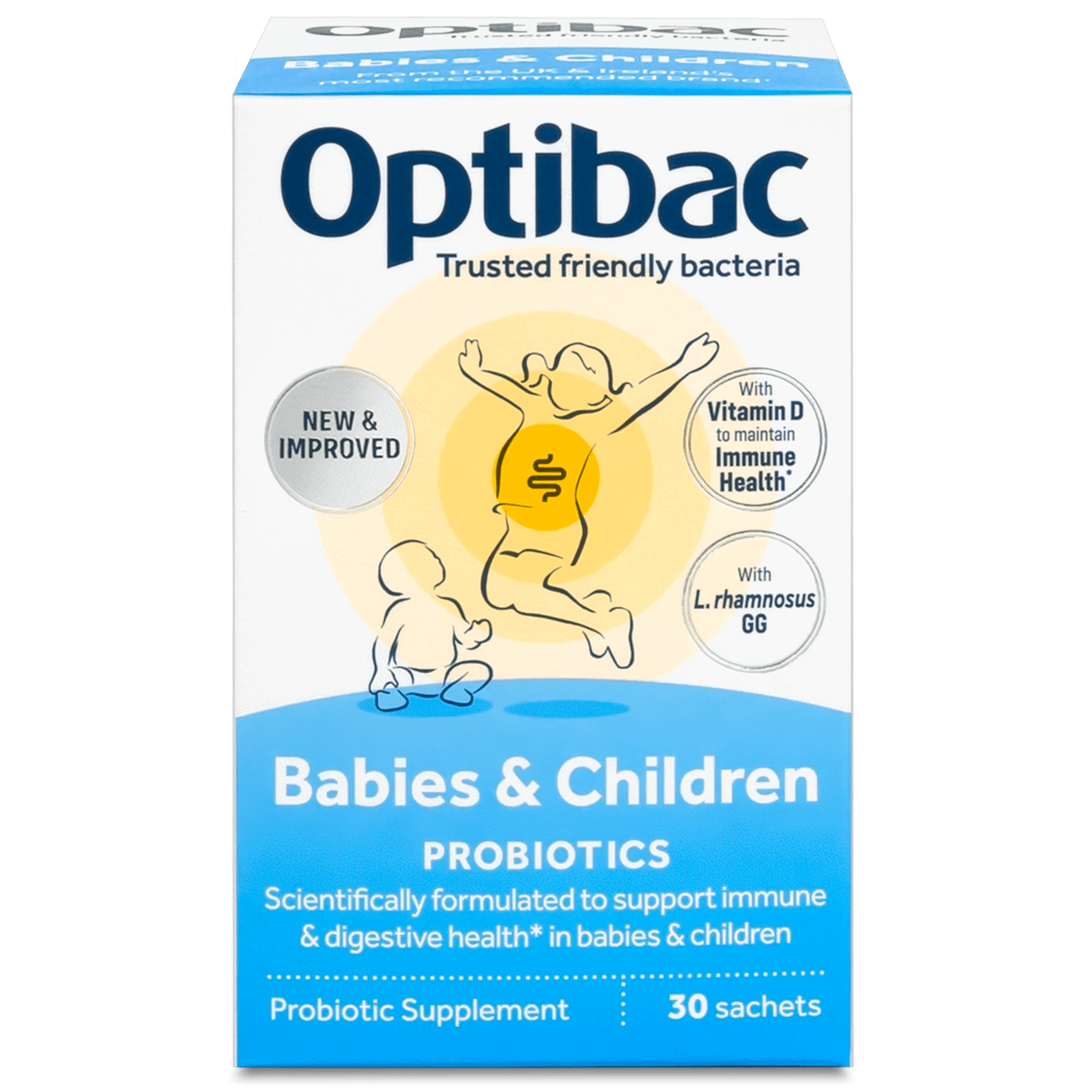 OptiBac兒童健康益生菌 OptiBac for your Child's Health
小袋粉劑

獲獎配方,有助支持新生兒、幼兒和小童腸道及免疫力健康。
這個屢獲殊榮的配方是益生菌和益生元的混合物,促進嬰兒及兒童的腸道和免疫系統健康。

考慮到嬰兒需要,Optibac選擇了經過研究並因其安全性而聞名的"超級菌株":益生元FOS(低聚果糖)能刺激益生菌雙歧桿菌的生長,促進腸道中有益細菌生長的健康平衡。

能促進消化、加強礦物質和營養如鈣質等兒童必需的營養吸收,並有助於生產維他命B群和維他命K。

補充益生菌可以減少孩子發生食物過敏的可能性。

剖腹生產的嬰兒、服用配方奶粉餵養、曾服用抗生素或受其他污染物影響都會很容易破壞嬰兒的腸道微生態平衡,造成腸道菌群失調。使用此產品來補充益生菌,能抑制腸道菌群失衡。

此產品無需冷藏。有效為孕婦、母乳餵養媽媽及12歲以下的孩子提供支持。

產品無酵母菌、無麩質、無添加糖,亦不使用人造色素,適合素食及一般人仕使用。
Ingredients per sachet: Prebiotic: Fructooligosaccharides (FOS 0.75g); stabiliser: potato starch; Probiotic cultures: (Lactobacillus acidophilus Rosen-52, Bifidobacterium infantis Rosen-33, Bifidobacterium bifidum Rosen-71). Net weight: 30 sachets x 1.5g: 45g
For pregnant women, breastfeeding mothers, and infants & children from birth up to 12 years old.
WARN: Check side of pack for Best Before date. Store in a cool dry place. No refrigeration necessary. Keep out of reach and sight of children.
Dairy and soya are not ingredients, however they are used in production and then removed. Any minute traces would not affect those with an intolerance.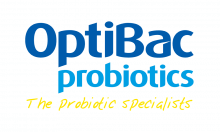 OptiBac's award-winning range of probiotics are informed by their expertise in researching strains and their effects on our bodies. By partnering with some of the world's leading institutes in the field, they bring you some of the best shelf-stable, high quality  probiotics on the market.