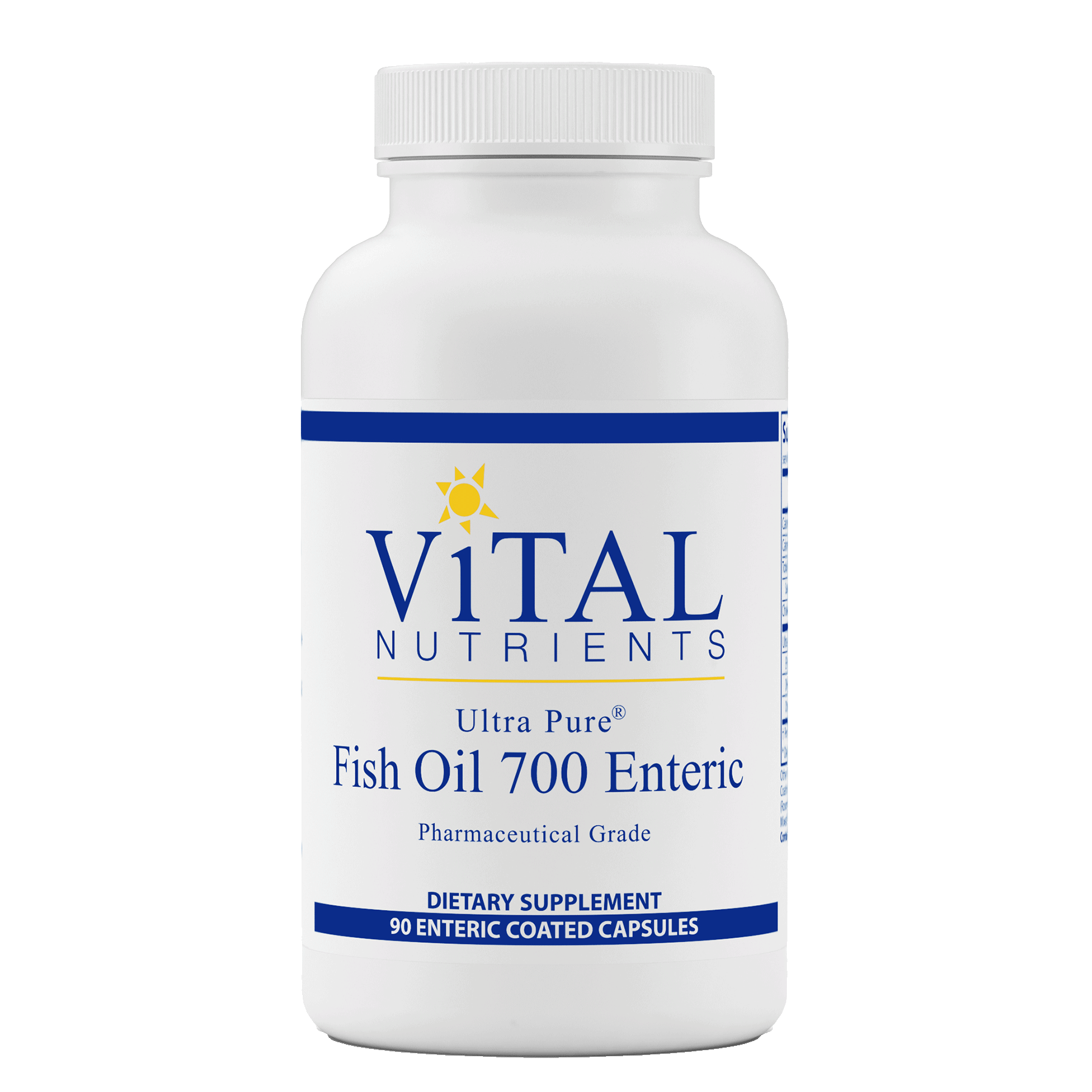 超純深海魚油700 腸溶軟膠囊 Ultra Pure® Fish Oil 700 Enteric

天然深海魚油,含較高水平的脂肪酸DHA和EPA,以腸溶性包衣包裝,易於消化及無魚腥味。適合孕婦或容易出現胃食道逆流的人仕。有助提高人體必需脂肪酸的水平,可確保身體更健康。

奧米加-3脂肪酸能改善大腦細胞之間的交流,增強記憶力、注意力和整體認知能力。 當中的DHA和EPA已被研究證明可以減少焦慮和抑鬱症狀,支持心理健康,甚至已被證明能在創傷後幫助恢復腦組織,對精神和身體都有修復作用,它的抗炎能力有助紓緩關節疼痛,更可提高免疫力,減輕感冒症狀。

此高效純正魚油軟膠囊經過嚴格的排毒,因此你不會受到廉價替代品引起的炎症困擾。 它的毒素水平已經由獨立機構測試和驗證; 是IMI曾經測試過的最純淨營養補充品之一。是我們專業治療師首選的魚油。
serving size: 2 capsules
servings per container:45
 
amount per serving
% daily value
Calories
20
 
Calories from Fat
20
 
Total Fat
2.4g
4%t
Saturated Fat
0g
0%†
Cholesterol
<6mg
2%†
Ultra Pure Fish Oil
2400mg
*
EPA (eicosapentaenoic acid)
720mg
*
DHA (docosahexaenoic acid)
480mg
*
Other Omega 3 Fatty Acids
200mg
*
†Percent Daily Values based on a 2000 calorie diet
*Daily Value not established
OTHER: Gelatin, Glycerin, Purified Water, Enteric Coating (including vanilla flavor), Antioxidant Blend (Rosemary Leaf Extract, Ascorbyl Palmitate, and Natural Mixed Tocopherols). WARN: Contains Fish (sardines and anchovies).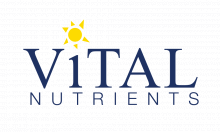 Vital Nutrients thoroughly interrogate their products' integrity, testing for DNA accuracy, so you can be sure that their products really do contain what their ingredients labels claim. Their hypoallergenic range is also rigorously tested for pesticide residues and microbial contaminants. All products are tested by a third party in order to ensure purity, potency and dosage accuracy.