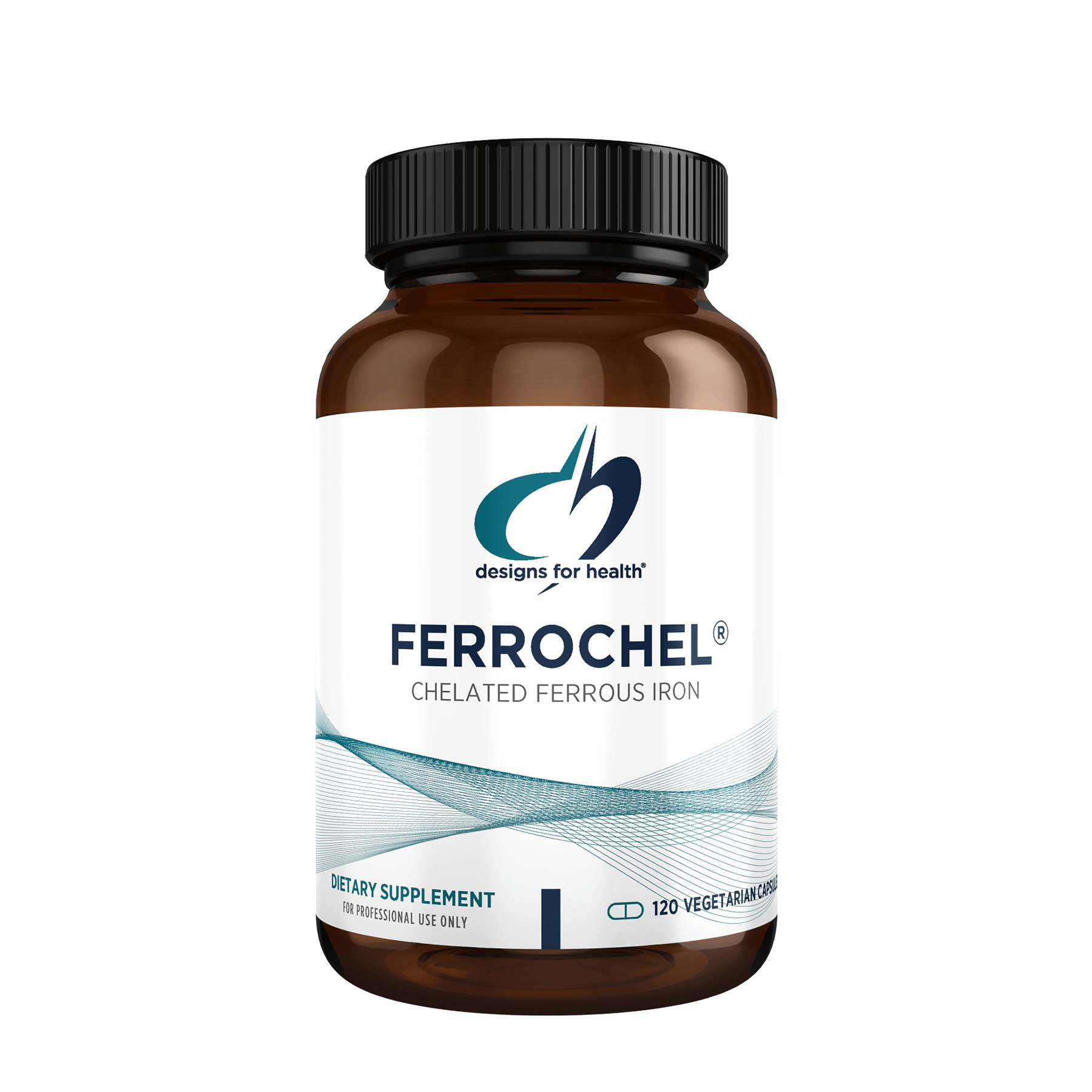 螯合鐵 Ferrochel® Iron Chelate

具有高生物利用度且不會產生胃部不適,有效提高您的鐵水平,而不會引起令人不快的副作用。
此補充劑含有來自 Albion Advanced Nutrition 的優質鐵螯合物。這種補充劑的吸收率極佳,是為您提高鐵水平的首選。

此產品擁有高生物利用,因此較低的劑量巳有效提高鐵水平, 較低的劑量亦會帶來較少的副作用,如便秘和噁心。

鐵可以幫助提高能量水平並防止疲勞。 缺鐵不僅會導致疲勞,還會削弱您的免疫力,導致頭髮和皮膚乾燥,在某些情況下會導致脫髮。

補充鐵質對孕婦、少女、素食者和純素食者尤為重要,這些人普遍缺乏鐵質。
serving size: 1 capsule
 
amt. per serving
%DV
Iron (as Ferrochel Ferrous Bisglycinate Chelate) 
27 mg
150%
OTHER: Microcrystalline cellulose, cellulose (capsule), vegetable stearate.
Recommended use: As a dietary supplement, take one capsule per day with a meal, or as directed by your health care practitioner.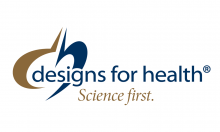 Designs for Health unite premium ingredients with innovative research in order to bring you truly superior supplements.
Their guiding principle is 'Science First', allowing them to prioritise the things that matter when it comes to supplements: ingredients, evidence and packaging. Each of their products are well-researched and evidence-based, offering meaningful quantities of therapeutic ingredients.