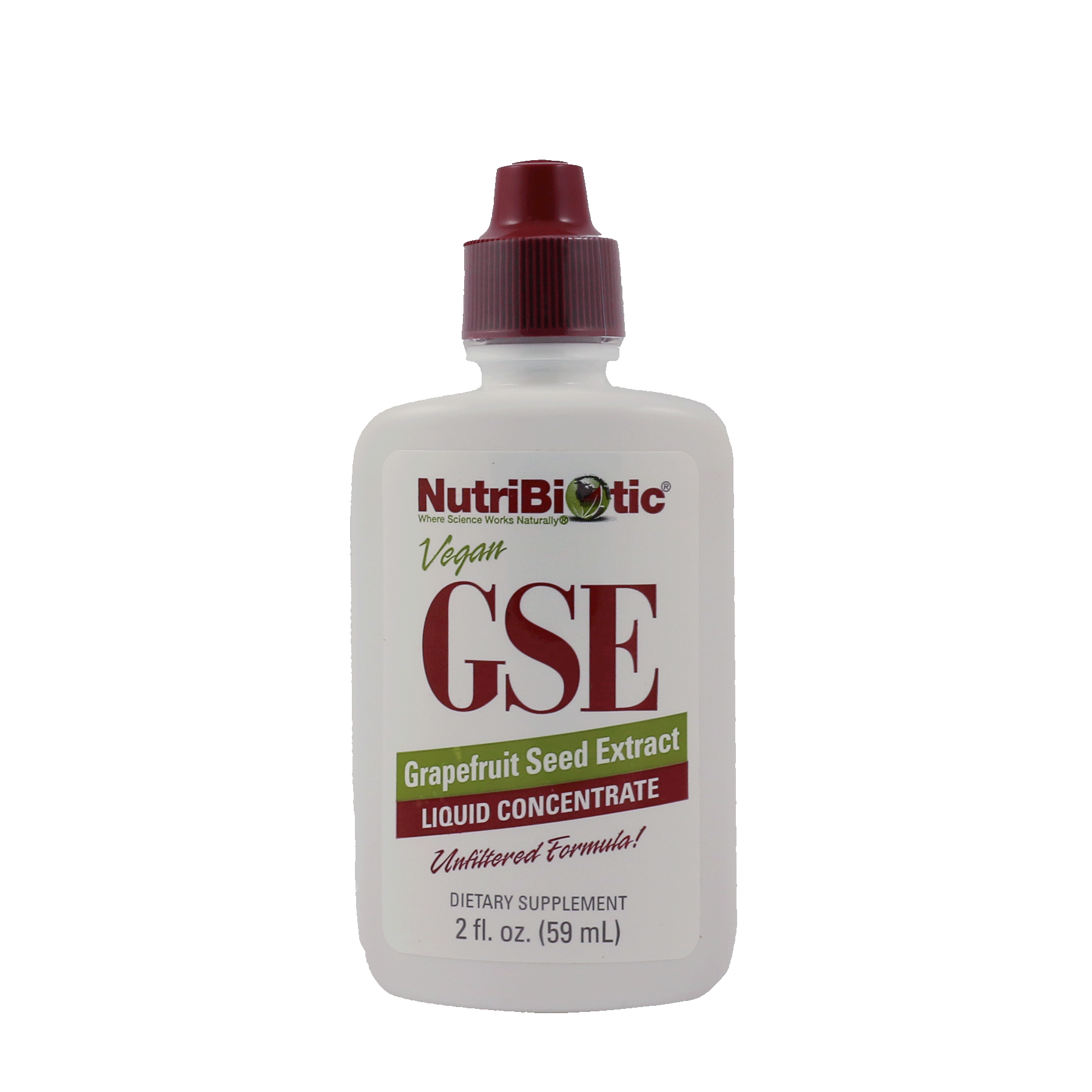 葡萄柚籽精華 Grapefruit Seed Extract
濃縮液

含精油及高濃抗氧化物,能殺死細菌群及酵母菌,平衡腸道及維持免疫系統健康。
萃取自天然葡萄柚種籽和果肉而成的高濃、有效複合物。通過破壞細菌的外膜殺死細菌。含高抗氧化物,有助保護身體免受自由基造成的氧化損害,促進免疫力,能有助平衡腸道菌群。產品廣泛地獲專業治療師推薦。
DIRECTIONS: Adults, mix 10 drops of NutriBiotic GSE Liquid Concentrate into a glass of water or juice(5oz. or more), 1-3 times daily. with or without meals. For children 5 years of age and older, mix 3 drops into a glass of water or juice, 1-2 times daily. Or, use as directed by your healthcare professional. Do not use full strenght in mouth.
WARN: KEEP OUT OF REACH OF CHILDREN. DO NOT USE FULL STRENGHT CONTACT WITH SENSITIVE AREAS. IF FULL STRENGHT CONTACT OR IRRITATION OCCURS, FLUSH WITH WATER FOR AT LEAST 10 MINUTES. IRRITATION IS TEMPORARY AND MAY LAST UP TO 48 HOURS.
OTHER: VEGETABLE GLYCERINE (67%) and grapefruit seed extract(33%)

Everyone deserves good health. That's why Nutribiotic creates innovative, high quality nutritional supplements. Their GMO-free grapefruit seed extract is one of their pioneer products.