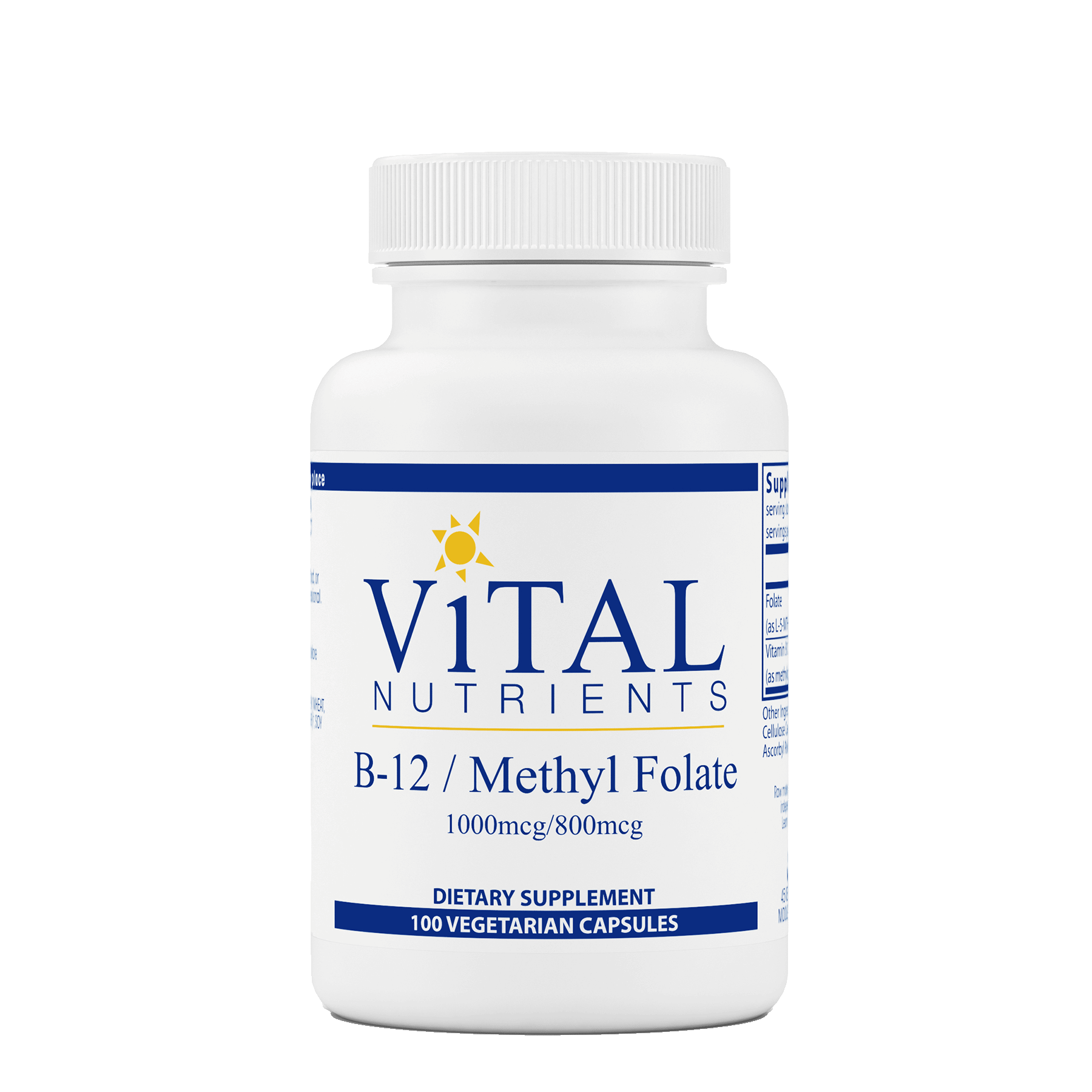 維他命B12
| 甲基葉酸

強效維他命B複合物滋養您的身心。特別在懷孕期間和許多其他功能中至關重要,這種營養素有助於促進能量水平和大腦健康。
在受孕和懷孕期間至關重要,葉酸有助於確保胎兒健康發育和成長。

維他命 B12 有助於神經遞質的產生,有助於調節和提升我們的情緒。研究表明,維他命 B12 的缺乏會較容易導致抑鬱,而補充維生素有助於顯著減輕症狀。

維他命 B12 對製造紅細胞至關重要,有助於確保您擁有健康的能量水平。與缺乏相關的疲勞很常見,並且在素食主義者中普遍存在。

維他命 B12 還可以通過其他方式支持您的身體,例如保護您的眼睛健康、骨骼健康和大腦,以及防止神經損傷。

這種補充劑提供的維生素 B12 和葉酸的形式與我們體內的營養素具有生物相同的形式,確保每個人都能有效地吸收。
serving size: 1 vegetarian
capsule servings per container: 100
 
amount per serving
% daily value
Folate (as L-5-MTHF) Metafolin®
800mcg
200%
Vitamin B12 (as methylcobalamin)
1000mcg
16666%
OTHER: Cellulose, Vegetable Cellulose Capsule, Rice Powder and Ascorbyl Palmitate.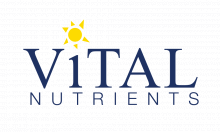 Vital Nutrients thoroughly interrogate their products' integrity, testing for DNA accuracy, so you can be sure that their products really do contain what their ingredients labels claim. Their hypoallergenic range is also rigorously tested for pesticide residues and microbial contaminants. All products are tested by a third party in order to ensure purity, potency and dosage accuracy.