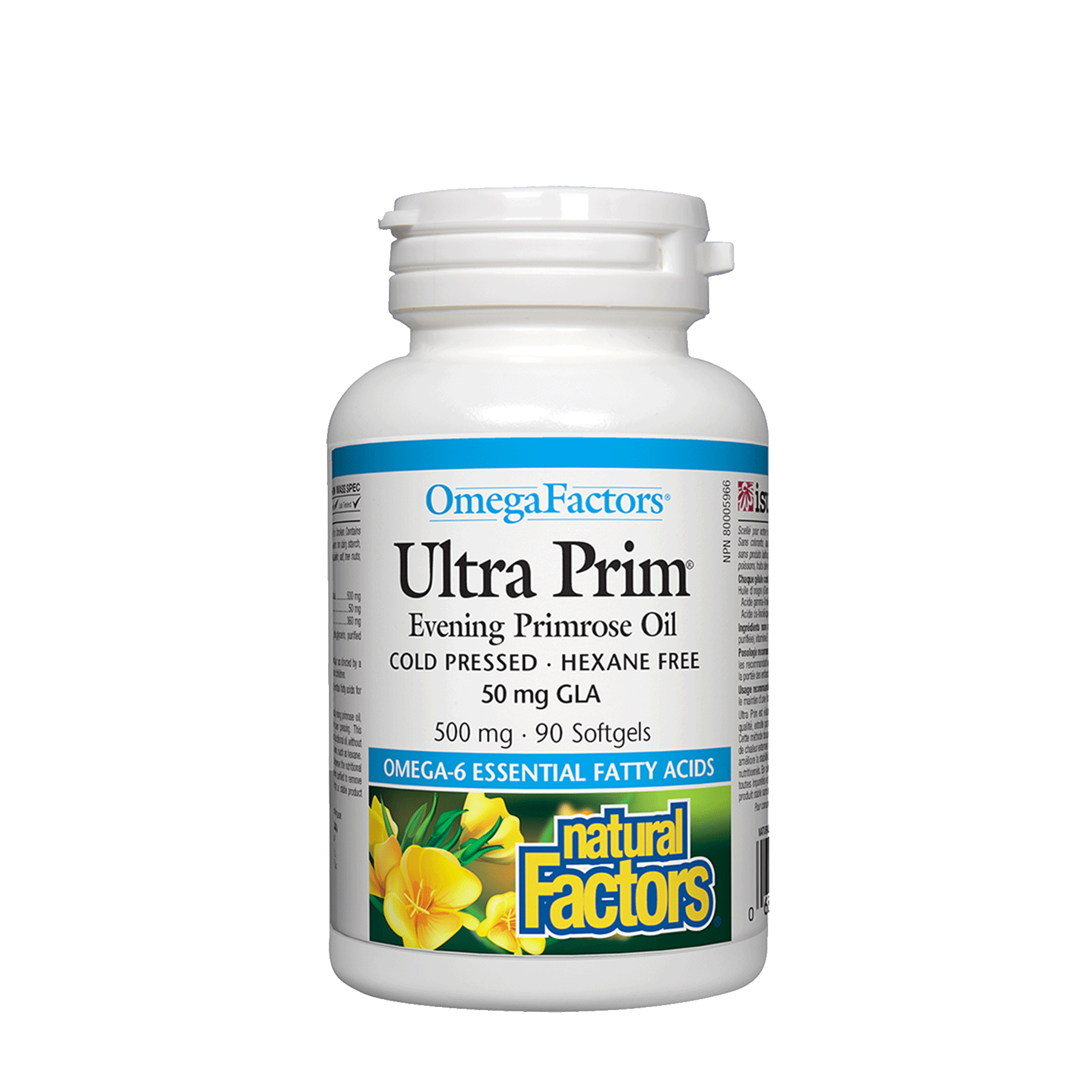 月見草油膠囊 Ultra Prim®
500毫克

含豐富奧米加6,對經前綜合症和更年期所做成的不適有紓緩作用。
純淨的月見草油,天然冷壓,提煉過程中無使用有毒化學溶劑,能提供人體必需的奧米加6脂肪酸,並含豐富的γ次亞麻油酸(GLA);GLA是維持身體健康的重要原素之一,幫助生理機能維持正常運作。
月見草油特別之處是它含有豐富的γ次亞麻油酸(GLA),這是屬於奧米加﹣6的必需脂肪酸。這種必需脂肪酸的作用是合成前列腺素,特別是PGE1,來維持身體正常運作。
月見草油常用作促進血液循環和紓緩女性更年期的徵狀,有助改善多種與過敏有關的毛病,亦可參考Eye Q魚油系列及Natural Factors女性奧米加魚油。
Serving Size 1 Softgel
 
Amount Per Serving
%Daily Value
 
Calories from Fat
5
 
Total Fat
0.5g
1%‡
Polyunsaturated Fat
0.5g
**
Ultra Prim. Evening Primrose Oil
500mg
**
Omega-6 Fatty Acids
375mg
**
LA(Cis-Linoleic Acid)
325mg
**
GLA(Gamma linolenic Acid)
50mg
**

‡Percent gaily Values are based on a 2,000 calorie diet.

Daily Value not established,

OTHER: Softgel capsule(gelatin, glycerin, purified water), natural vitamin E.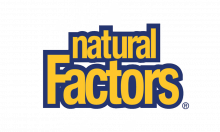 From soil to supplement, Natural Factors ensures quality control throughout each step of their process. They choose only the best raw materials from their certified organic farmland, harvested at the peak of their nutritional potency, so that when you take their supplements, you're sure you're getting the best quality.