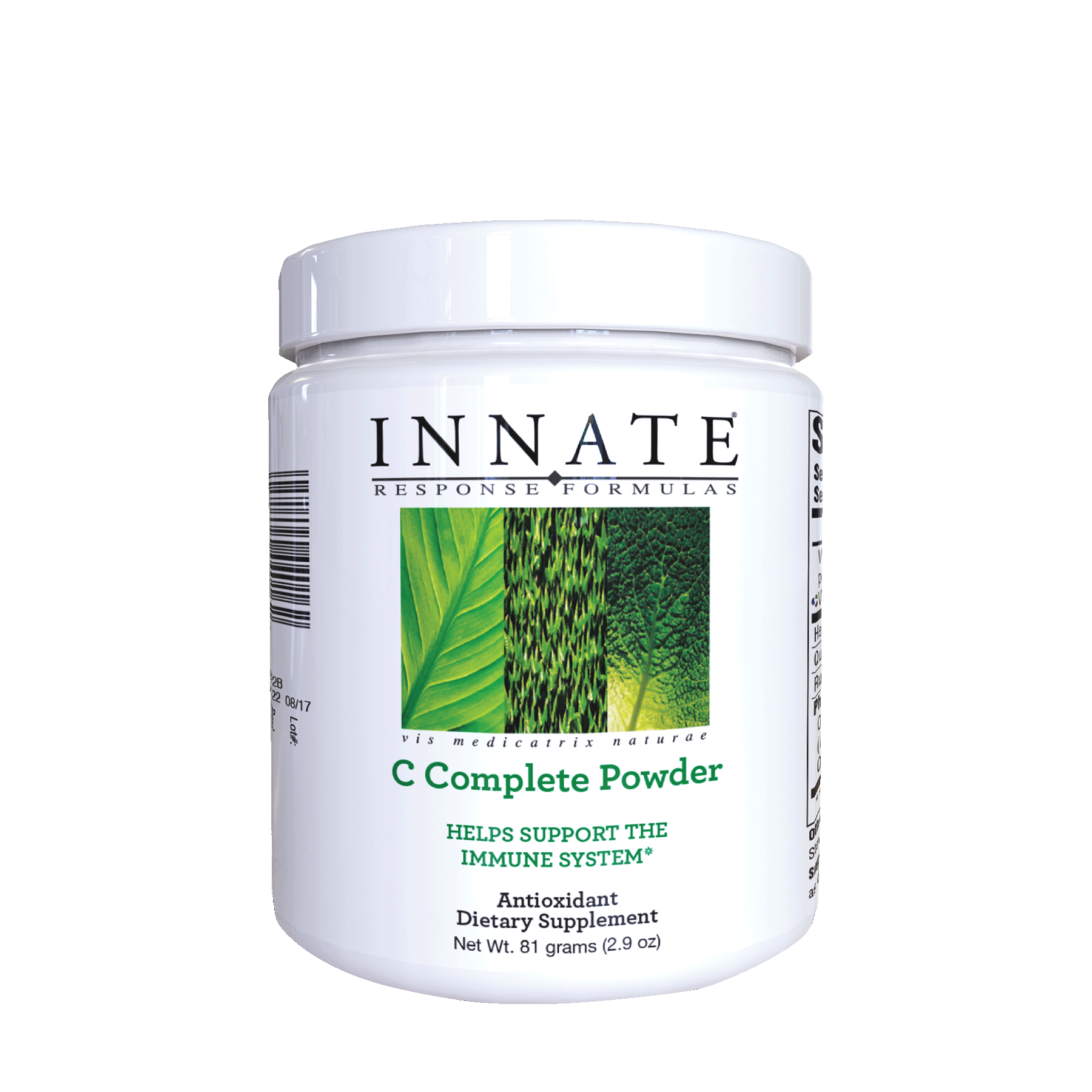 全效維他命C粉 C Complete Powder

非酸性維他命C即沖濟,配合類黃酮,提供強大抗氧化物功效。
每一食用份量提供1000毫克的非酸性維他命C、並含橙皮苷、槲皮素、和蘆丁,再配合多種有機莓子果實混合成強效的抗氧化物。可補充身體所需的重要營養素。

有助促進免疫防禦能力、維持呼吸系統健康。特別在感冒和流感季節成為IMI的星級產品之一。可緩解壓力。高抗氧化物有出色的抗炎作用,可幫助減少組胺反應並有助控制過敏。

這種美味的檸檬和青檸維他命C即沖粉劑,更是幫助我們每天排毒的最佳營養補充品。

產品不使用硬脂酸镁(Magnesium Stearate)。

請存放在冰箱裡,以保持最好狀態。
Serving Size 1 Scoop (2.7 grams)
Servings per Container 30
 
Amount per Serving
% DV
Vitamin C (calcium ascorbate, magnesium ascorbate, potassium ascorbate)
955 mg
1061
Vitamin C (ascorbic acid with organic orange)
45 mg
50
Hesperidin
20 mg
**
Quercetin
20 mg
 
Rutin
10 mg
 
Phenolic Rich Food Blend.
500 mg
**
** % Daily Value (DV) not established
OTHER: Citric Acid, Natural Orange Flavor, Beta Carotene (for color), Stevia Leaf Extract, Natural Mango Flavor.
SUGGESTED USE: Mix one scroop with 8oz. of water or your favorite beverage daily, or as directed by your healtcare practitioner. May be taken anytime throughout the day.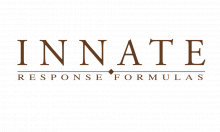 Inspired by real food, Innate's products harness the power of nature. This USA company advocates for 'wholistic health', using food as their foundation to ensure their supplements are readily absorbed and well-tolerated.
On a fundamental level, Innate creates nutritional supplements made up of whole foods with added nutrients in order to support your body's innate healing responses.