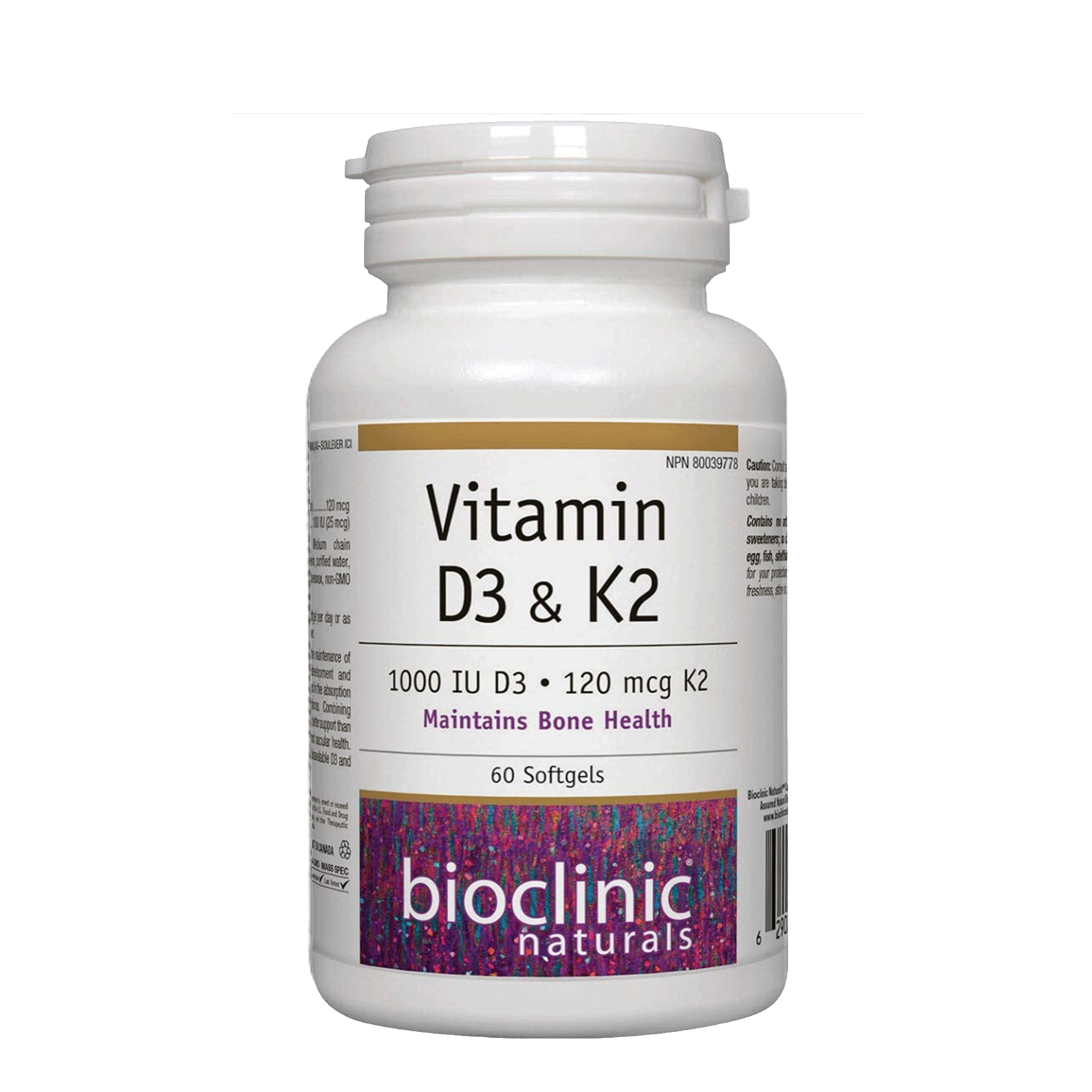 Vitamin D3 & K2
1000IU | 120mcg

A potent formula to support bone, immune and vascular health.
Vitamins K2 and D3 work synergistically to provide effective bone, cardiovascular and immune support. Clinical trials have shown their benefit when used in tandem, particularly when used to strengthen heart and bone health.
Vitamin D supports a range of functions in the body, from bone health to immunity. Its benefits to the immune system are huge. Vitamin D3 raises levels of secretory IgA, which plays a key role in your immune response. 
Vitamin K2 nurtures healthy bone metabolism and mineralisation, promoting the binding of calcium to the bone.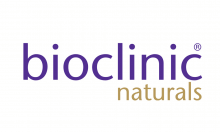 Canada's leading nutraceutical manufacturer, Bioclinic Naturals brings you top-tier supplements, developed by industry leading scientists and healthcare practitioners.
They source some of the best quality ingredients from their own organic farmland, and each of their products is tested at a molecular level to verify its purity, potency and efficacy.