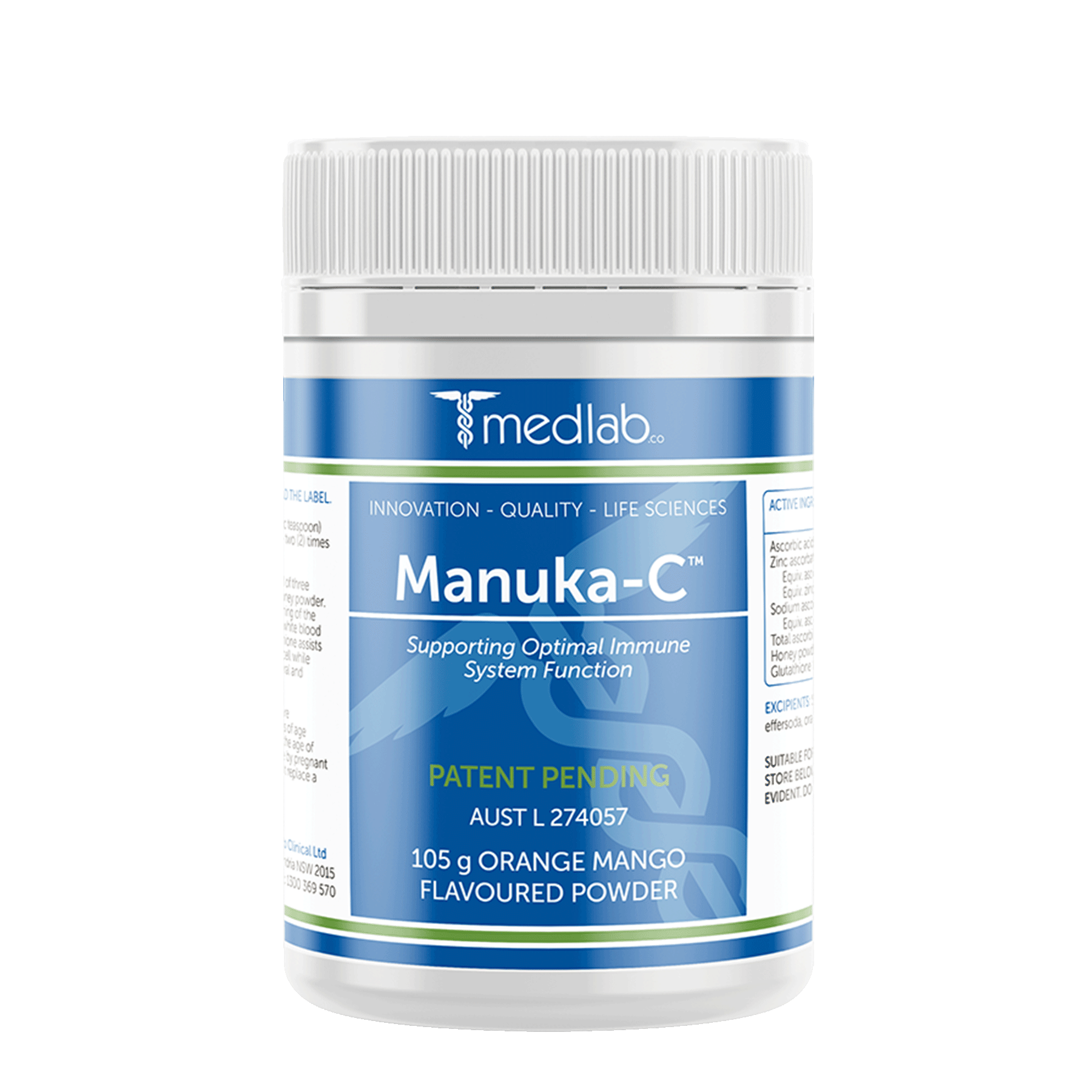 Manuka-C™
| orange and mango flavour

Optimise immune function with this powerful blend of ingredients.
A delicious immune-boosting blend of manuka honey, vitamin C and zinc, with added protection from glutathione, 'the master antioxidant'.
Manuka honey is well-known for its ability to support immune function, and has been used for centuries to heal. Glutathione, vitamin C and zinc are also essential for optimal immune function. 
Vitamin C and zinc also assist wound healing and healthy connective tissue function.
By blending three forms of vitamin C, Manuka-C maximises tolerance, ensuring this supplement is gentle on your stomach. 
ACTIVE INGREDIENTS:
Each 5g dose (1 level metric teaspoon contains:
Ascorbic acid
400mg
Zinc ascorbate
59.4mg
Equiv. ascorbic acid
50mg
Equiv. zinc
9.4mg
Sodium ascorbate
56.6mg
Equiv. ascorbic acid
50 mg
Total ascorbic acid
500mg
Honey powder (Manuka honey)
2.5g
Glutathione (reduced) - Setria°
100mg
OTHER: Silica, maltodextrin. stevia, tartaric acid, citric acid, effersoda, orange and mango flavour.
WARN:SUITABLE FOR VEGETARIANS. STORE BELOW 25°C. KEEP OUT OF REACH OF CHILDREN.TAMPER EVIDENT. DO NOT USE IF SAFTEY SEAL IS BROKEN OR MISSING.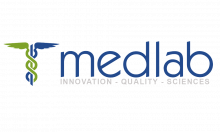 Medlab use innovative technology in order to produce only the most bioavailable and therapeutic products. Their medicines are designed to target health by addressing the root cause of the problem, rather than simply the symptoms.
Their researchers work tirelessly to bring you the best, most therapeutic and bioavailable supplements possible.