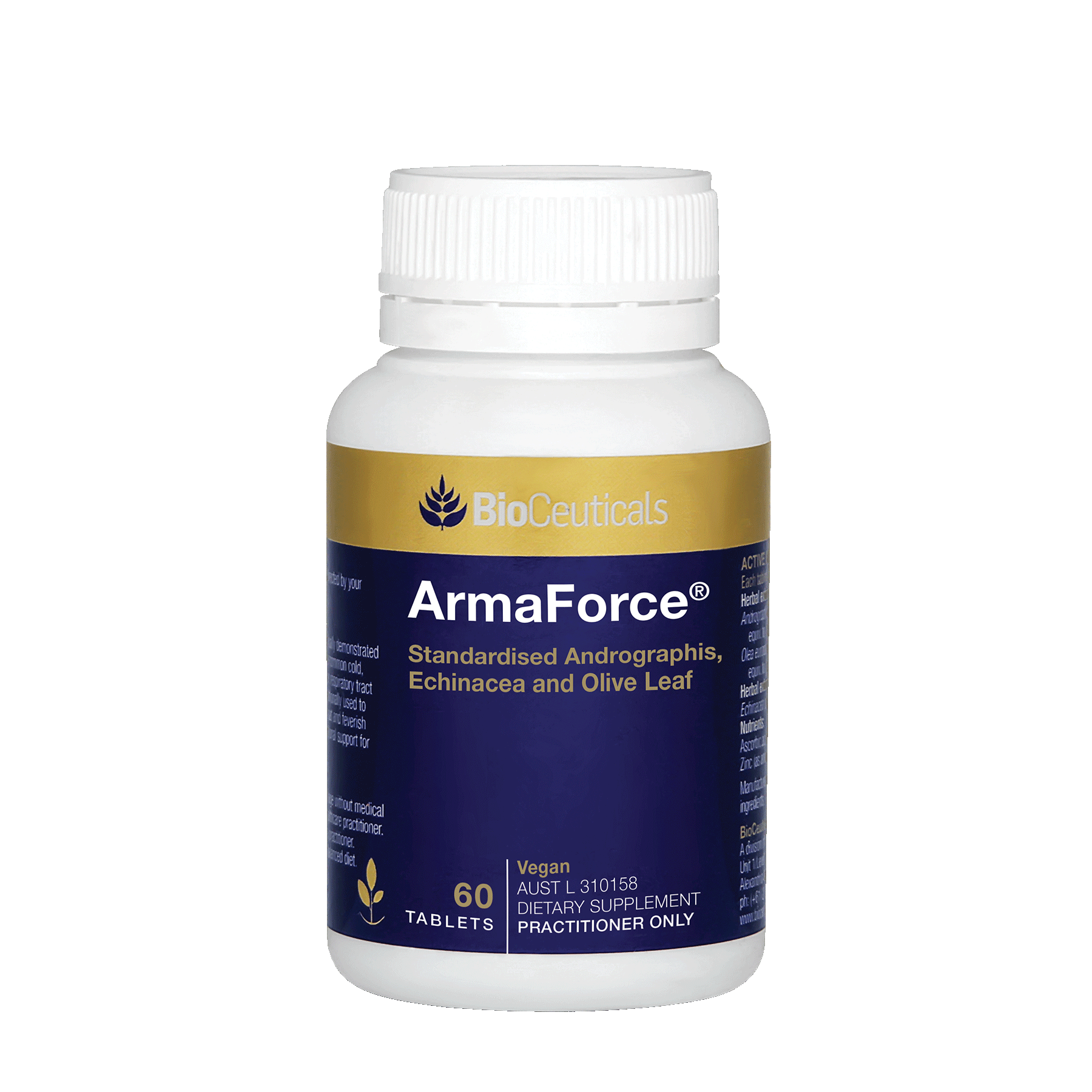 ArmaForce

ArmaForce features a potent blend of herbs and nutrients to optimise your immunity.
ArmaForce offers nutritional support to boost your white blood cell count and maximise your immune function.
The therapeutic dose of echinacea, andrographis, olive leaf, vitamin C and zinc, makes Armaforce a favourite among our customers. This powerful blend of ingredients is researched, highly effective and practitioner recommended.
Perfect for boosting your natural immune defences in preparation for travel or winter.
Tablet format, making it ideal for travelling.
This product is designed for adults, but if you're looking to bolster your little one's immunity, we also sell Armaforce for Juniors.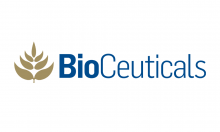 Dedicated to giving alternative medicines the recognition they deserve, Bioceuticals are passionate about the role nutritional medicines play in our wellbeing. Renowened for their commitment to quality, innovation and integrity, this brand offers high potency products with therapeutic results.
Their commitment to research and functional formulas results in their status as a firm favourite among our practitioners in-clinic.