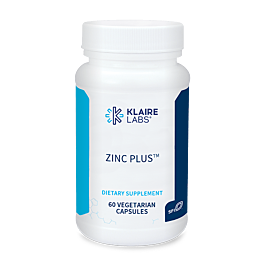 Zinc Plus

Zinc Plus features a complimentary blend of zinc, vitamin C, B6 and copper to maximise zinc absorption. Nourish skin health, immune function and more with this synergistic formula.
Zinc Plus features a readily absorbed form of zinc; the same natural form found in human milk. Its pH is balanced, to ensure it's gentle on your tummy.
Zinc bolsters your immune health by reducing oxidative stress, which otherwise may impair your immunity. Zinc Plus stimulates immune cells while supporting their function and signalling. 
Zinc nourishes skin health, its antioxidant benefits supporting graceful aging. Essential for protein synthesis and tissue repair, it also helps promote skin elasticity while speeding up wound healing. 
Zinc activates over 70 enzymes, providing support for many of your bodily processes.
| Serving Size 1 Capsule |   |   |
| --- | --- | --- |
| Amount Per Capsule |   | % Daily Value |
| Vitamin C (as L-ascorbic acid) | 60mg | 67% |
| Vitamin B6 (as pyridoxine HCL) | 4mg | 235% |
| Zinc (as zinc citrate) | 15mg | 136% |
| Copper (as TRAACS copper bisglycinate chelate) | 1mg | 111% |
Other ingregients: Microcrystalline cellulose, vegetarian capsule (hydroxypropl methylcellulose, water), and ascorbyl palmitate.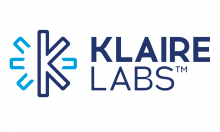 Representing decades of scientific and manufacturing excellence, Klaire Labs are a hallmark for purity, potency and performance. Their continued innovation and unified dedication to producing clean, premium grade supplements has solidified their respected status among the medical community.
Their probiotic line, Ther-biotic is the leading distributed brand among medical professionals in the United States.