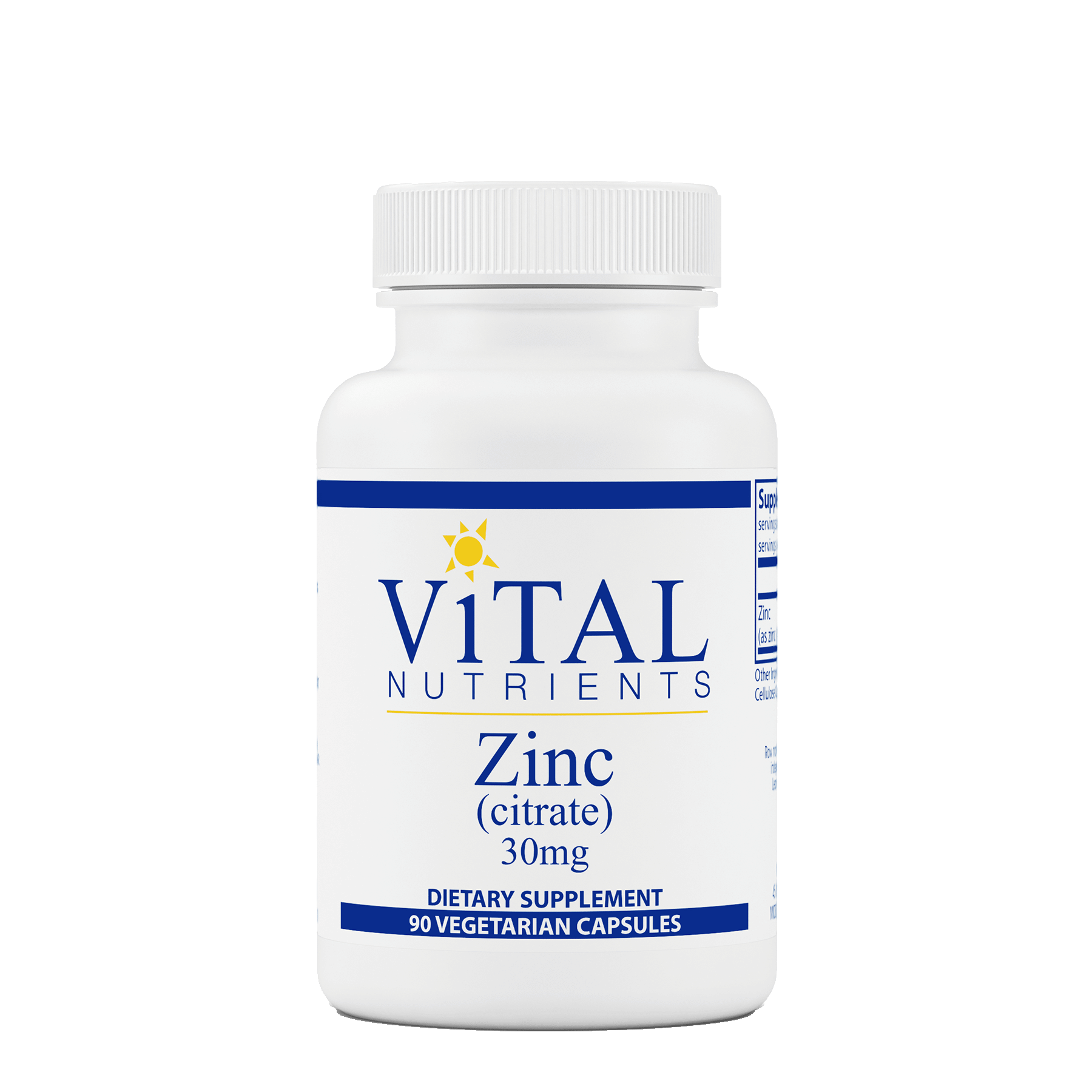 Zinc Citrate

A gentle, easily absorbed dose of Zinc Citrate.
Zinc has many purposes in the body. This essential nutrient for liver detoxification bolsters your immunity and encourages normal tissue development and healthy wound healing.
Responsible for over 300 enzyme reactions in the body, many of which promote antioxidant activity, zinc is powerful in combating oxidative stress.
Clinical studies have also shown zinc to be effective in reducing depressive symptoms.
This supplement also helps maximise your immunity by boosting white blood cell count.
A pure and potent product from a practitioner recommended brand to bolster your immune defences and enhance mental wellbeing.
This supplement is best taken with a meal.
serving size: 1 vegetarian
capsule servings per container: 90
 
amount per serving
percent daily value
Zinc (as zinc citrate)
30mg
200%
OTHER: Cellulose, Vegetable Cellulose Capsule, and Ascorbyl Palmitate.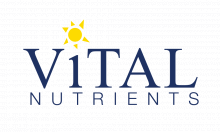 Vital Nutrients thoroughly interrogate their products' integrity, testing for DNA accuracy, so you can be sure that their products really do contain what their ingredients labels claim. Their hypoallergenic range is also rigorously tested for pesticide residues and microbial contaminants. All products are tested by a third party in order to ensure purity, potency and dosage accuracy.