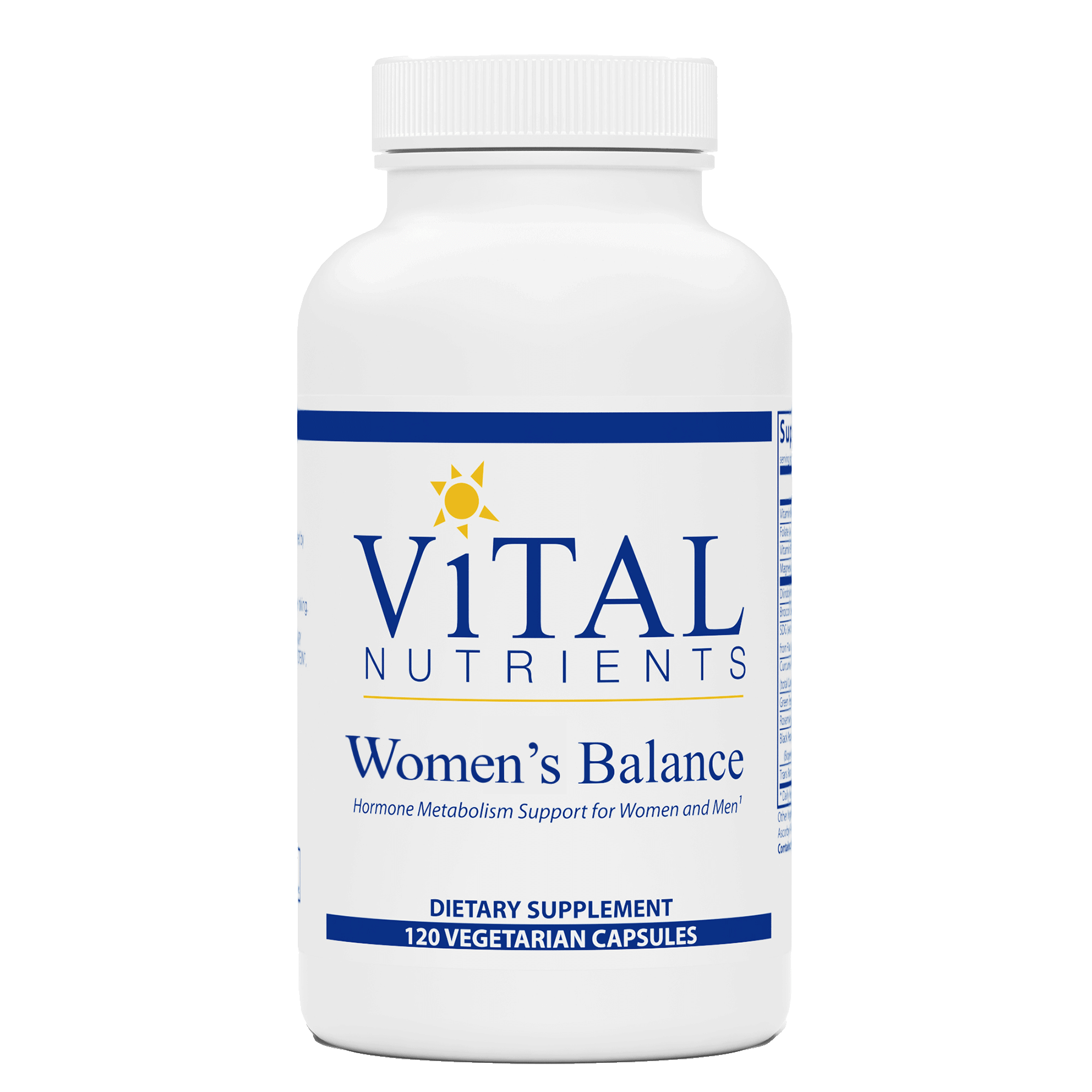 Women's Balance

Women's Balance brings you back to equilibrium, mediating your stress response and nurturing your body, whether you're pre, post-menopausal, or anywhere in between.
With carefully selected ingredients, Women's Balance has been designed to promote mental and physical harmony, alleviating symptoms of PMS and menopause.
This formula helps combat fluctuating moods due to PMS, helping you remain balanced, no matter where you are in your cycle. 
Women's Balance features flax lignans, B vitamins and super ingredient DIM, in order to promote better wellbeing. It also contains a relaxing dose of theanine to help mediate your stress response and calm your nerves. The addition of piperine amplifies the benefits of the other ingredients.
The nutrients and herbs selected for this formula also nurture breast and prostate health- making this a useful supplement for men too.
To amplify its nutritional benefits further, take this formula with a multivitamin.
serving size: 2 vegetarian capsules
servings per container: 60
 
amount per serving
% daily value
Vitamin B6 ( as pyridoxine HCI)
40mg
2000%
Folate(as L-5-MTHF) Metafolin Ⓡ
200mcg
50%
Vitamin B12( as methylcobalamin)
200mcg
3333%
Magnesium(as magnesium citrate)
24mg
6%
Diindolylmethan(DIM)
100mg
*
Broccoli Sprout Powder
100mg
*
SDG(secoisolariciresinol diglycoside) from Flax Lignan Powder;4 caps = 2 tblsp of flaxseed powder
54mg
*
Curcuma longa Rhizome Extract (total Curcuminoids min. 85-90% by HPLC
100mg
*
Green Tea Leaf Extract 80%
50mg
*
Rosemary Leaf Extract
50mg
*
Black Pepper Fruit/Berry Extract(BioperineⓇ piperine)
2.5mg
*
Trans Resveratrol
10mg
*
*Daily Value not established
OTHER: Vegetable Cellulose Capsule,Cellulose,Ascorbyl Palminate, and Silica
WARN:Gluten(from wheat, rye, or barley)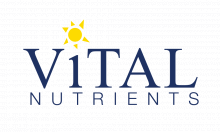 Vital Nutrients thoroughly interrogate their products' integrity, testing for DNA accuracy, so you can be sure that their products really do contain what their ingredients labels claim. Their hypoallergenic range is also rigorously tested for pesticide residues and microbial contaminants. All products are tested by a third party in order to ensure purity, potency and dosage accuracy.