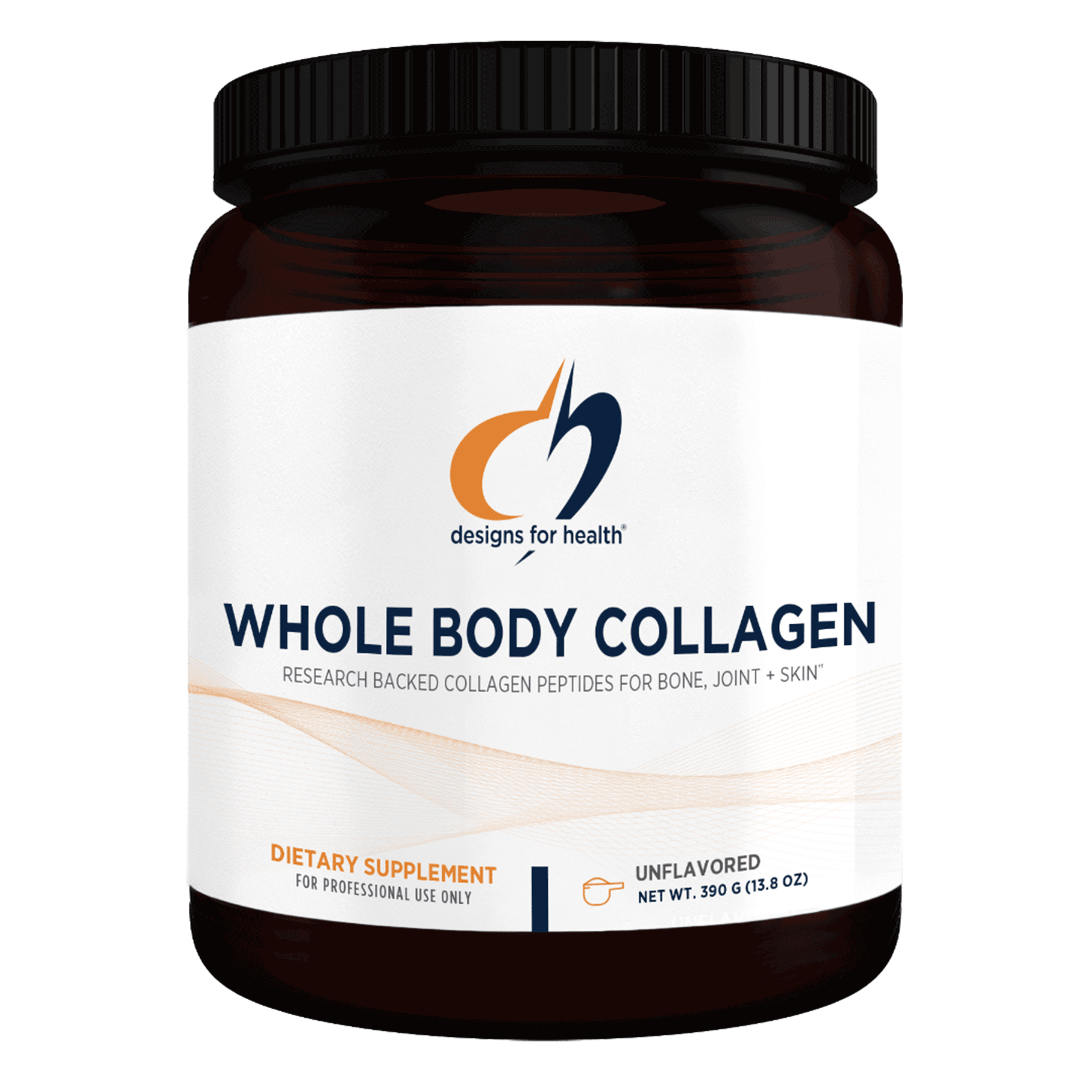 Whole Body Collagen

For healthy healing, better skin elasticity, and strong bones and joints, turn to Whole Body Collagen. This formula features 3 specialised collagen peptides, proven by clinical research to provide meaningful results.
Whole Body Collagen features specialised collagen peptides (Fortigel, Fortibone and Verisol) derived from dietary sources for easy absorption. By improving collagen renewal, these peptides promote supple skin, strong bones and joints, as well as healthy wound healing.
Studies have shown that collagen supplements keep your skin nourished and hydrated, slowing the aging of skin and reducing the appearance of wrinkles. Supplementation also helps promote the production of other proteins, like elastin, which nourish your skin.
Collagen supports cartilage formation, easing joint pain. Supplementation also helps promote stronger bones, and improves bone mineral density.
As well as nourishing bone health, collagen also supports healthy blood vessels, providing support for your arteries and may help stabilise cholesterol levels.*
Collagen also helps promote the building of muscles, as well as promoting healthy wound healing, making this a particularly useful supplement for athletes.
You can add this versatile powder to your favourite smoothies, foods and drinks.
*This product is not registered under the Pharmacy and Poisons Ordinance or the Chinese Medicine Ordinance. Any claim made for it has not been subject to evaluation for such registration. This product is not intended to diagnose, treat or prevent any disease.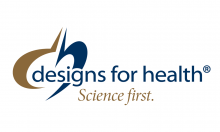 Designs for Health unite premium ingredients with innovative research in order to bring you truly superior supplements.
Their guiding principle is 'Science First', allowing them to prioritise the things that matter when it comes to supplements: ingredients, evidence and packaging. Each of their products are well-researched and evidence-based, offering meaningful quantities of therapeutic ingredients.