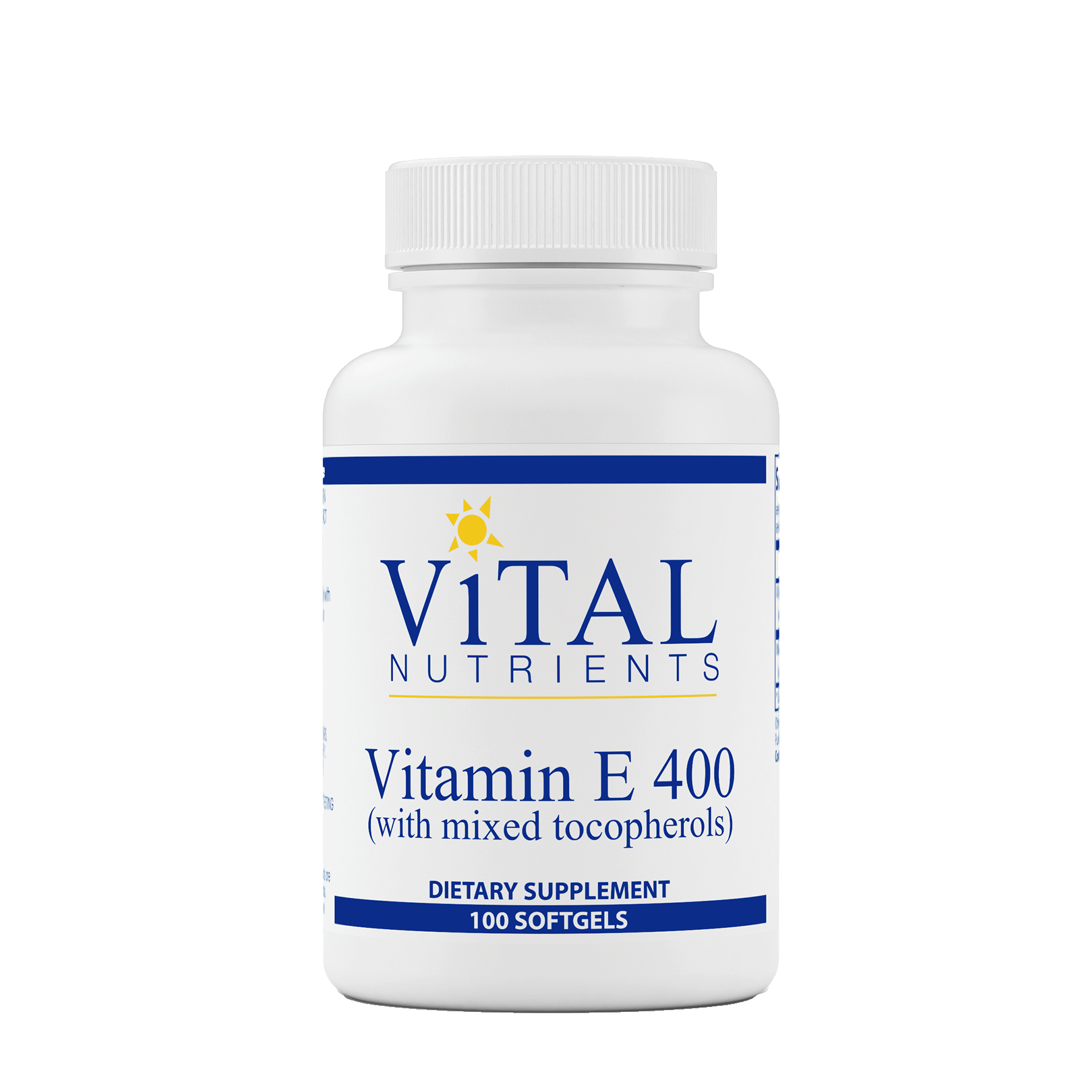 Vitamin E with Mixed Tocopherols
| 400IU

Enjoy the benefits of tocopherols, a naturally occurring form of vitamin E.
Usually found in plants, these nutrients are the most biologically active form of this nutrient. Tocopherols have more therapeutic qualities than synthetic vitamin E and promote clear, tangible results.
Vitamin E is a potent antioxidant and free radical scavenger, able to tackle oxidative stress effectively. These properties also help nourish skin health. 
This essential nutrient also promotes healthy cardiovascular and blood vessel function. It helps maintain cell membrane and supports a healthy nervous system, as well as cognitive function.
serving size: 1 softgel
servings per container: 100
 
amount per serving
% daily value
Vitamin E (natural) (as d-alpha tocopherol)
400IU
1330%
Mixed Tocopherols (as d-Beta, d-Gamma, and d-Delta)
50-60mg
*
*Daily Value not established
OTHER: Gelatin, Glycerin, Purified Water, and Soybean Oil.
WARN: Soy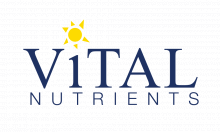 Vital Nutrients thoroughly interrogate their products' integrity, testing for DNA accuracy, so you can be sure that their products really do contain what their ingredients labels claim. Their hypoallergenic range is also rigorously tested for pesticide residues and microbial contaminants. All products are tested by a third party in order to ensure purity, potency and dosage accuracy.