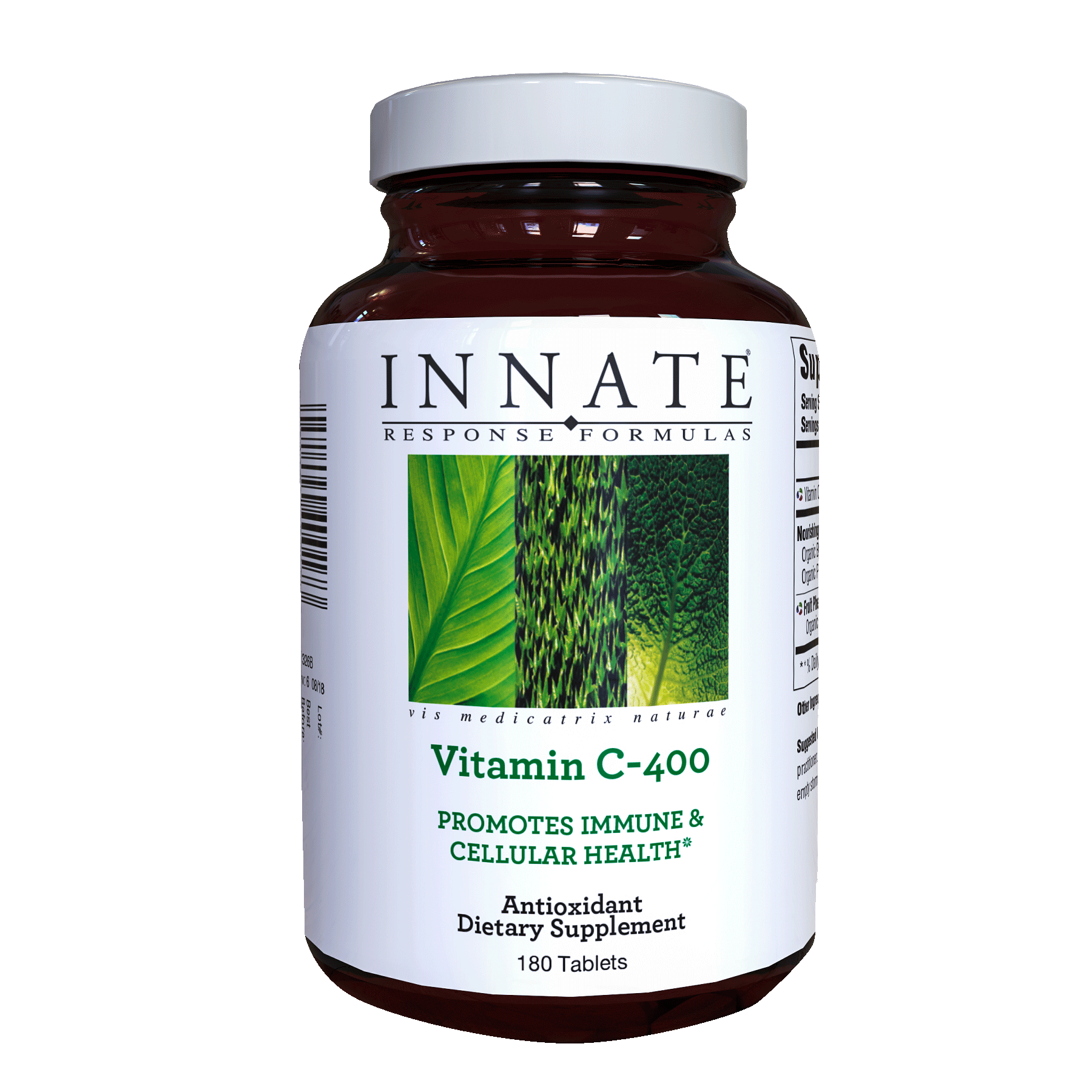 Vitamin C-400

A gentle vitamin C supplement to strengthen your immunity.
This potent form of vitamin C works synergistically with bioflavonoids in order to optimise your immune system.This formula is designed to provide extra support during stressful times, as stress can inhibit your immune response.
Vitamin C-400 is also an effective antioxidant, and useful for combating free radical damage caused by oxidative stress.
This non-acidic form of vitamin C is gentle on your stomach and contains less than one tenth the acidity of similar supplements.
Inspired by real food, Innate designs their supplements so that they are as close to nature as can be, so your body is better able to recognise and absorb them effectively.
Serving Size 1 Tablet
Servings per Container 180
 
Amount per Serving
%DV
Vitamin C(ascorbic acid with organic orange)
400mg
444
Nourishing Food & Herb Blend(Oraganic Brown Rice, S. cerevisiae, Organic Broccoli, Organic Parsley Leaf, Organic Carrot, Organic Beet Root)
225 mg
**
Fruit Phenolic Blend(Organic Whole Orange, Organic Cranberry, Oraganic Blueberry
50mg
**
**% Daily Value(DV) not established
OTHER: Cellulose, Stearic Acid, Silica.
SUGGESTED USE: 1 tablet daily, or as directed by your healthcare practitioner. May be taken anytime throughout the day, even on an empty stomach.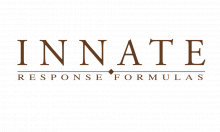 Inspired by real food, Innate's products harness the power of nature. This USA company advocates for 'wholistic health', using food as their foundation to ensure their supplements are readily absorbed and well-tolerated.
On a fundamental level, Innate creates nutritional supplements made up of whole foods with added nutrients in order to support your body's innate healing responses.