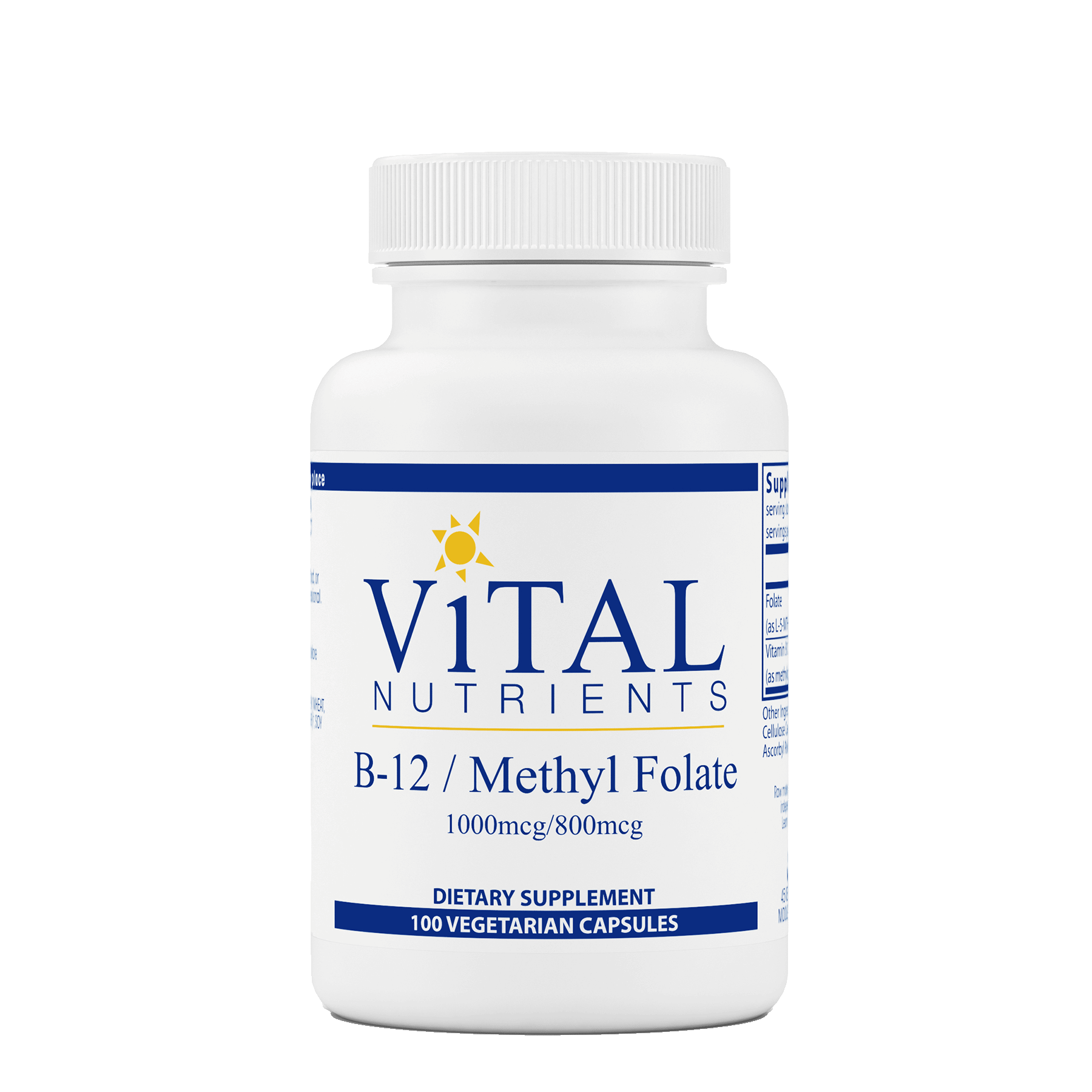 Vitamin B12
| methylfolate

Nourish your mind and body with this potent B complex. Crucial during pregnancy and for many other functions, this nutrient helps boost natal health, energy levels and brain health.
Crucial during conception and pregnancy, folate helps ensure the development of a healthy foetus, while reducing the likelihood of neural tube birth defects. B12 also helps ensure that children grow and develop at a healthy rate.
Vitamin B12 assists in the production of neurotransmitters which help regulate and lift our mood. Research has shown that deficiencies in B12 can lead to depression, and that supplementation helps reduce symptoms significantly.
Essential for creating red blood cells, vitamin B12 helps ensure you have healthy energy levels. Deficiency-related fatigue is common, and prevalent among vegans.
Vitamin B12 also works to support your body in other ways- protecting your eye health, bone health and brain, as well as defending against nerve damage.
This supplement provides vitamin B12 and folate in forms bioidentical to the nutrients found in our bodies, ensuring that everyone can absorb this supplement effectively, even the 20% who usually struggle to metabolise B12 due to their genetics.
serving size: 1 vegetarian
capsule servings per container: 100
 
amount per serving
% daily value
Folate (as L-5-MTHF) Metafolin®
800mcg
200%
Vitamin B12 (as methylcobalamin)
1000mcg
16666%
OTHER: Cellulose, Vegetable Cellulose Capsule, Rice Powder and Ascorbyl Palmitate.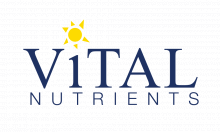 Vital Nutrients thoroughly interrogate their products' integrity, testing for DNA accuracy, so you can be sure that their products really do contain what their ingredients labels claim. Their hypoallergenic range is also rigorously tested for pesticide residues and microbial contaminants. All products are tested by a third party in order to ensure purity, potency and dosage accuracy.