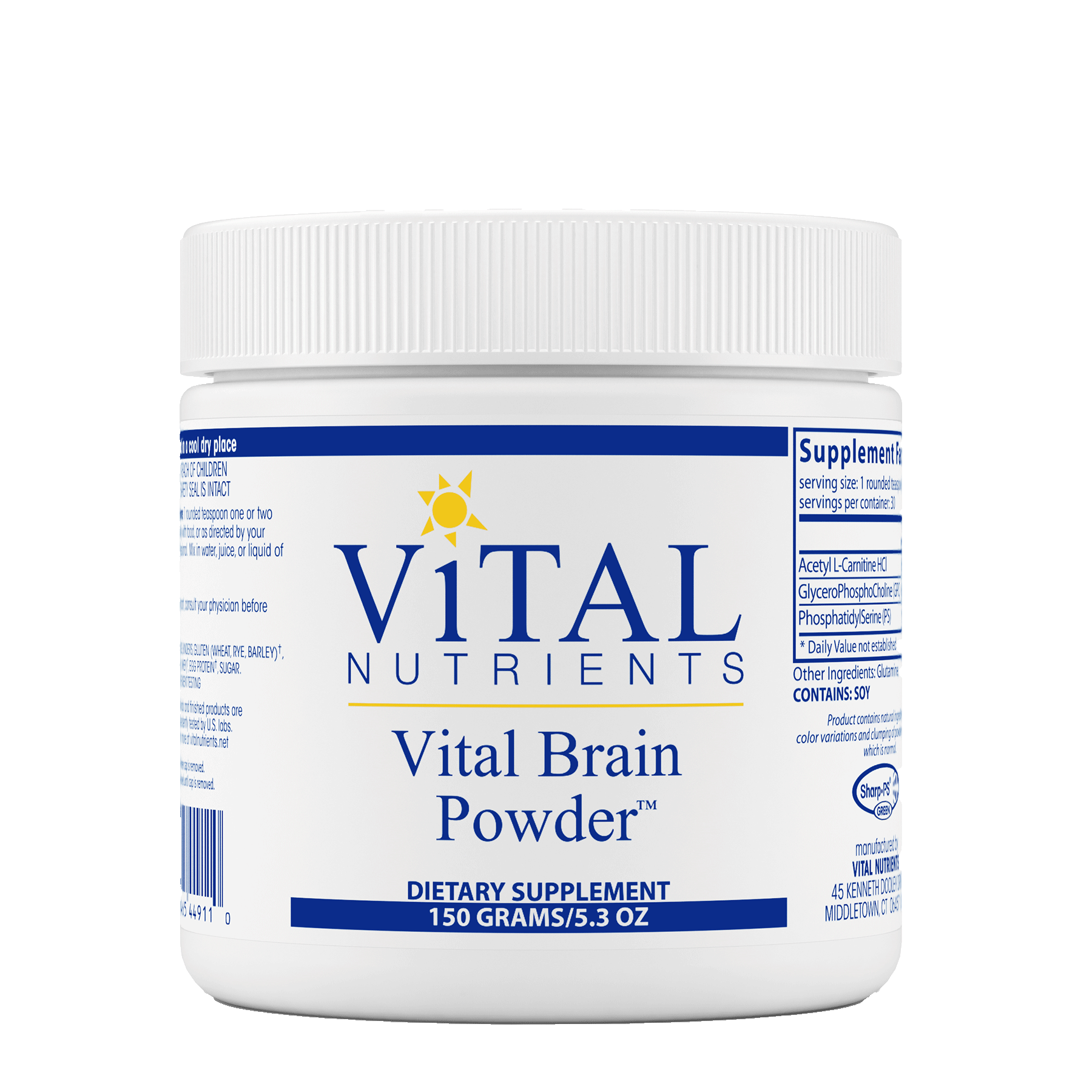 Vital Brain® Powder

This supplement contains all the elements needed for better clarity and mental agility. A powerful blend of ingredients for more brain power.
Vital Brain Powder contains 3 key ingredients known to improve mental agility: GPC (glycero-phosphocholine), PS (phosphatidylserine) and ACL (acetyl L-carnitine).
GPC provides your brain with a rich source of choline, which helps promote healthier brain tissues, speed up mental processing and improve your memory. It has also been shown to help alleviate stress.
Phosphatidylserine is also shown to keep your memory sharp, and improve sleep, which in turn, improves mental clarity throughout the day.
ACL trains your memory while nourishing neural tissues. It also aids the production of neurotransmitters and is thought to help lift mood.
Reach for this supplement to clear brain fog and increase your mental clarity.
serving size: 1 rounded teaspoon (5g)
servings per container: 30
 
amount per serving
Acetyl L-Carnitine HCI
850mg*
GlyceroPhosphoCholine (GPC)
600mg*
PhosphatidylSerine (PS)
150mg*
*Daily Value not established
OTHER: Glutamine.
WARN: SOY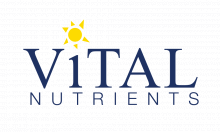 Vital Nutrients thoroughly interrogate their products' integrity, testing for DNA accuracy, so you can be sure that their products really do contain what their ingredients labels claim. Their hypoallergenic range is also rigorously tested for pesticide residues and microbial contaminants. All products are tested by a third party in order to ensure purity, potency and dosage accuracy.