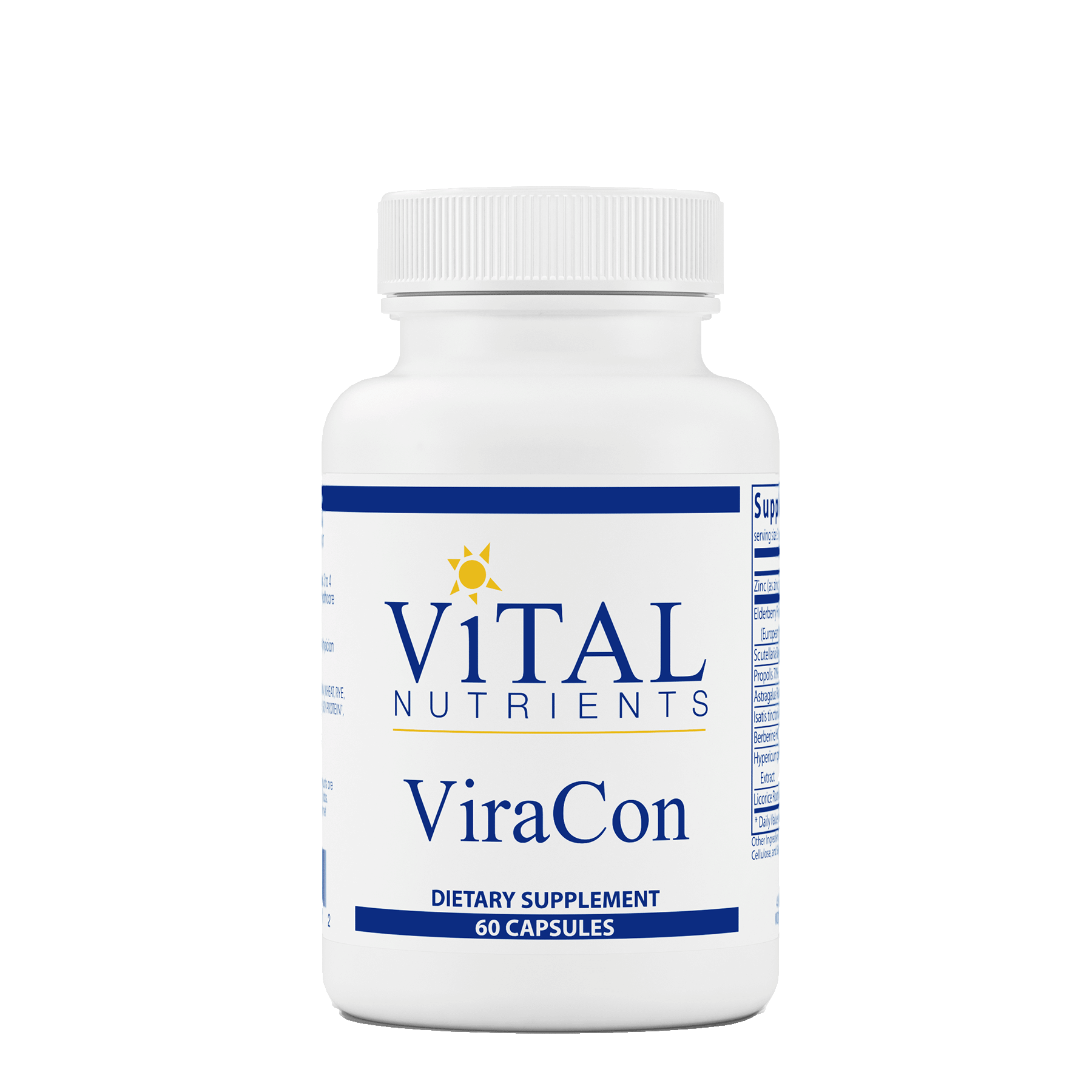 Viracon

Maximise your natural immune defences with Viracon.
A potent blend of eight botanical extracts, designed to maximise your natural immune defences.
Bursting with elderberry, Viracon is the ultimate supplement to help reduce symptoms and severity of colds and flu.
Berberine and zinc bolster the body's natural defences further, making this supplement an essential for homes during times of seasonal change. Viracon also helps regulate inflammation caused by the immune response.
Bursting with flavinoids, a rich source of antioxidants, this product can help combat oxidative stress and regulate inflammation.
Carefully selected by our practitioners, who have consistently seen effective clinical results with Viracon.
serving size: 3 capsules
servings per container: 20
 
amt. per serving
%DV
Zinc (as zinc citrate)
7.5mg
50%
Elderberry Fruit/Berry Extract (European Elder)
188mg
*
Scutellaria Baicalensis Root Extract
188mg
*
Propolis 70%
150mg
*
Astragalus Root Extract
150mg
*
Isatis tinctoria Root Extract
150mg
*
Berberine HCI
50mg
*
Hypericum pelf. Aerial Part & Herb Extract
75mg
*
Licorice Root Extract
75mg
 
*Daily Value not established
OTHER: Gelatin Capsule, Ascorbyl Palmitate, Cellulose, and Silica.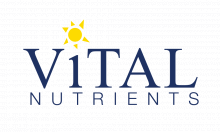 Vital Nutrients thoroughly interrogate their products' integrity, testing for DNA accuracy, so you can be sure that their products really do contain what their ingredients labels claim. Their hypoallergenic range is also rigorously tested for pesticide residues and microbial contaminants. All products are tested by a third party in order to ensure purity, potency and dosage accuracy.