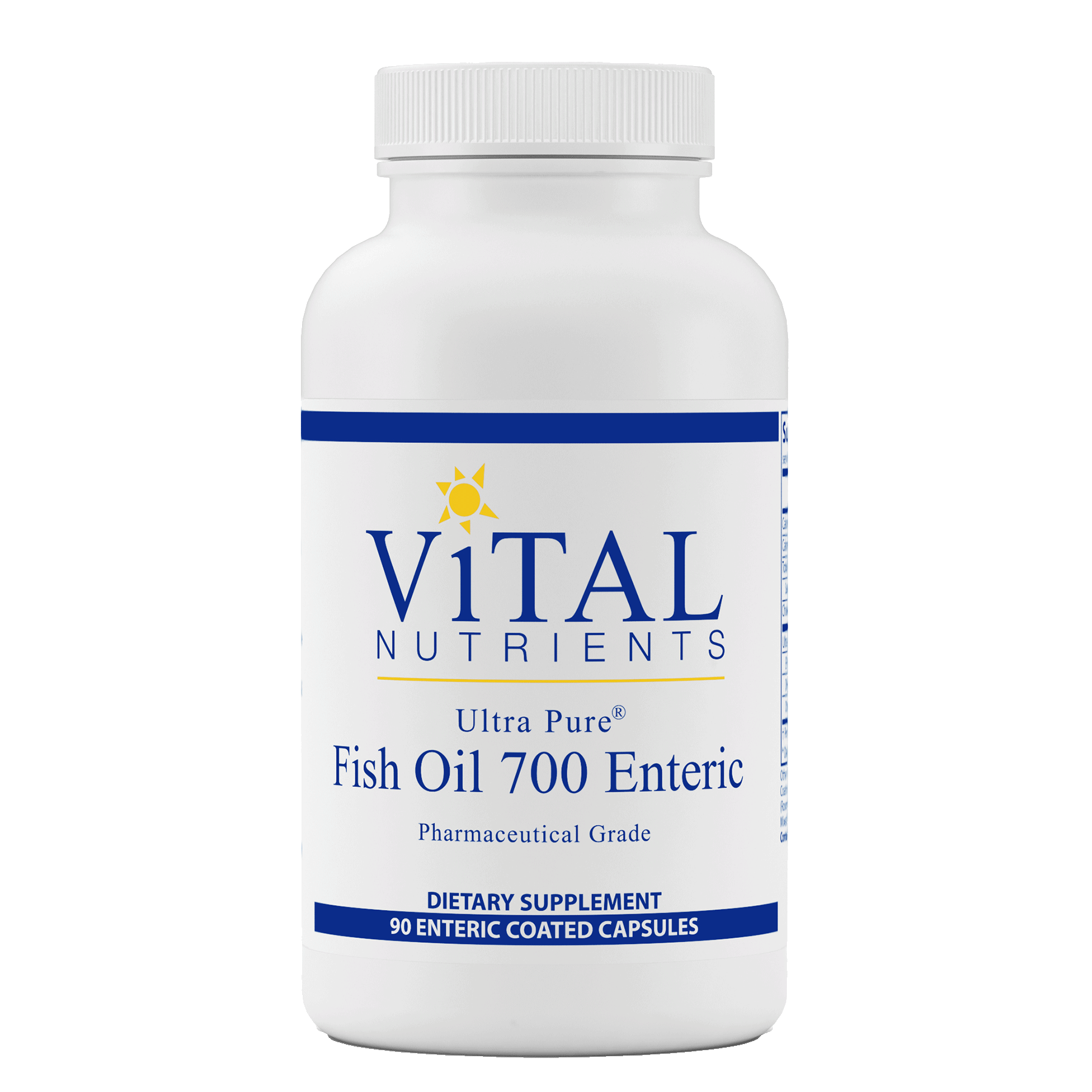 Ultra Pure® Fish Oil 700 Enteric

Our firm family favourite featuring enteric coating for easy digestion and no fishy burps. All the goodness of the original formula guaranteed, but with none of the taste. Perfect for pregnant women or those prone to reflux.
With elevated and therapeutic levels of fatty acids DHA and EPA, this product is one of our practitioners' favourite fish oils. Enteric coating, for easy digestion, and no fishy burps. All the goodness of the original formula guaranteed, but with none of the taste. Perfect for pregnant women.
This supplement can enhance memory, concentration and overall cognitive performance. DHA and EPA have been shown to reduce stress and low mood, supporting mental health. 
Restorative for both mind and body, fish oil helps soothe sore joints and bolster immunity.
Fish oil nourishes cardiovascular health and may assist in stabilising cholesterol levels.*
This formula delivers fish oil in its triglyceride form, which is absorbed 70% better than when omegas are delivered as ethyl esters.
This pharmaceutical grade supplement has undergone rigorous detoxification so you're not subject to inflammation that cheaper alternatives cause. Its toxin levels have been verified independently; it is one of the purest supplements IMI have ever tested.
*This product is not registered under the Pharmacy and Poisons Ordinance or the Chinese Medicine Ordinance. Any claim made for it has not been subject to evaluation for such registration. This product is not intended to diagnose, treat or prevent any disease.
serving size: 2 capsules
servings per container:45
 
amount per serving
% daily value
Calories
20
 
Calories from Fat
20
 
Total Fat
2.4g
4%t
Saturated Fat
0g
0%†
Cholesterol
<6mg
2%†
Ultra Pure Fish Oil
2400mg
*
EPA (eicosapentaenoic acid)
720mg
*
DHA (docosahexaenoic acid)
480mg
*
Other Omega 3 Fatty Acids
200mg
*
†Percent Daily Values based on a 2000 calorie diet
*Daily Value not established
OTHER: Gelatin, Glycerin, Purified Water, Enteric Coating (including vanilla flavor), Antioxidant Blend (Rosemary Leaf Extract, Ascorbyl Palmitate, and Natural Mixed Tocopherols). WARN: Contains Fish (sardines and anchovies).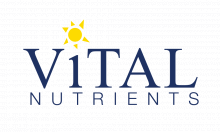 Vital Nutrients thoroughly interrogate their products' integrity, testing for DNA accuracy, so you can be sure that their products really do contain what their ingredients labels claim. Their hypoallergenic range is also rigorously tested for pesticide residues and microbial contaminants. All products are tested by a third party in order to ensure purity, potency and dosage accuracy.