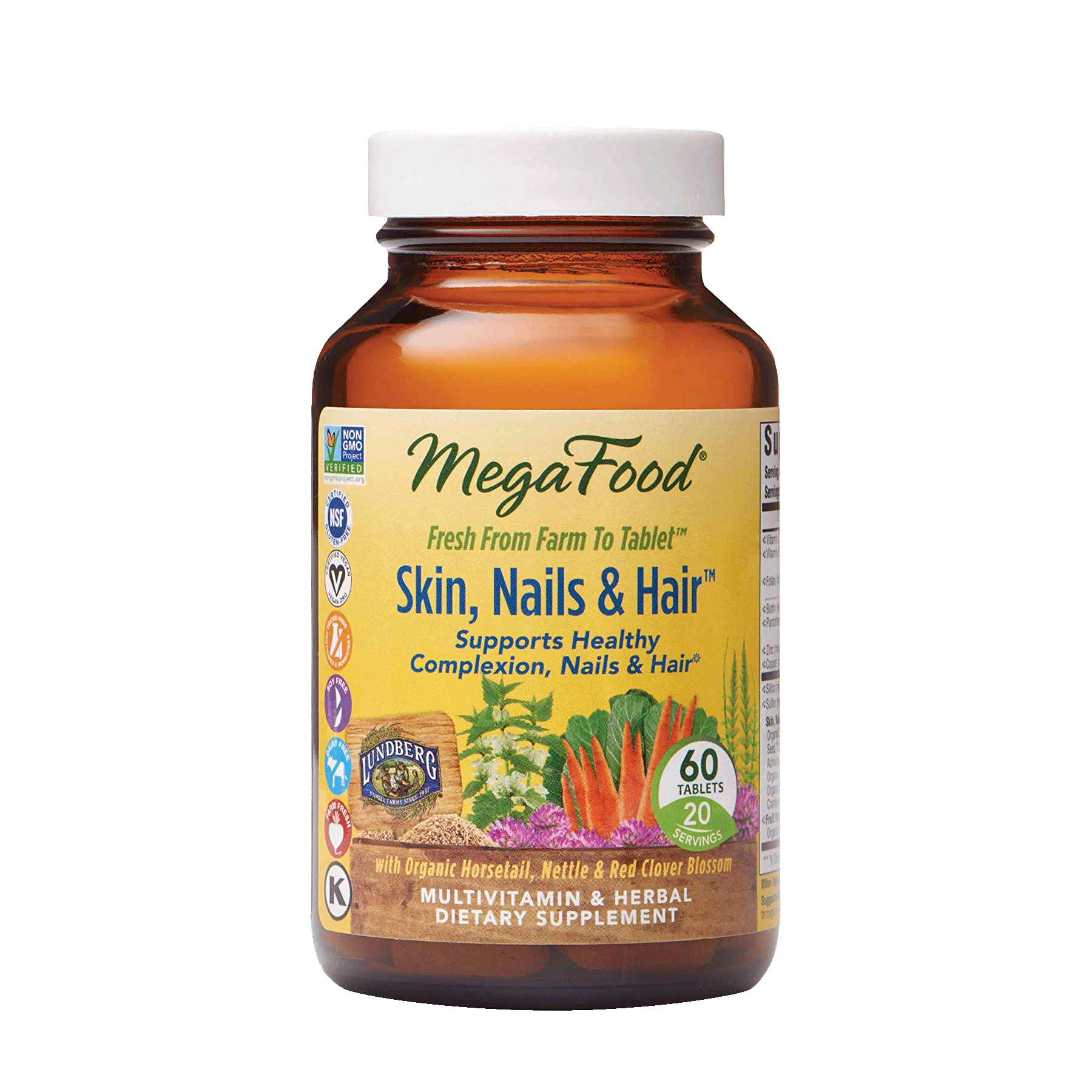 Skin, Nails & Hair™

Discover radiance. Skin, Nails & Hair features whole foods and purifying herbs for glowing skin, strong nails and luscious hair.
This multivitamin blend is specifically formulated to provide all the nutrients for healthy skin, nails and hair. These nutrients have been extracted from wholefood fruits and vegetables, for better absorption.
Biotin, which helps improve the structure of keratin, a key protein in hair and nails, helps promote stronger nails, and hair growth.
The addition of beautifying herbs like ginger, turmeric and chamomile help promote clear, radiant skin. Ginger and turmeric also have anti-aging and brightening qualities, while chamomile helps soothe redness and irritation.
Skin, Nails & Hair helps nourish your natural beauty, from the inside, out.
Gentle enough to be taken on an empty stomach.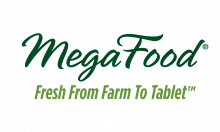 By sourcing their ingredients from organic, farm-fresh produce, Megafood ensures their supplements are both rich in nutrition and readily absorbed.