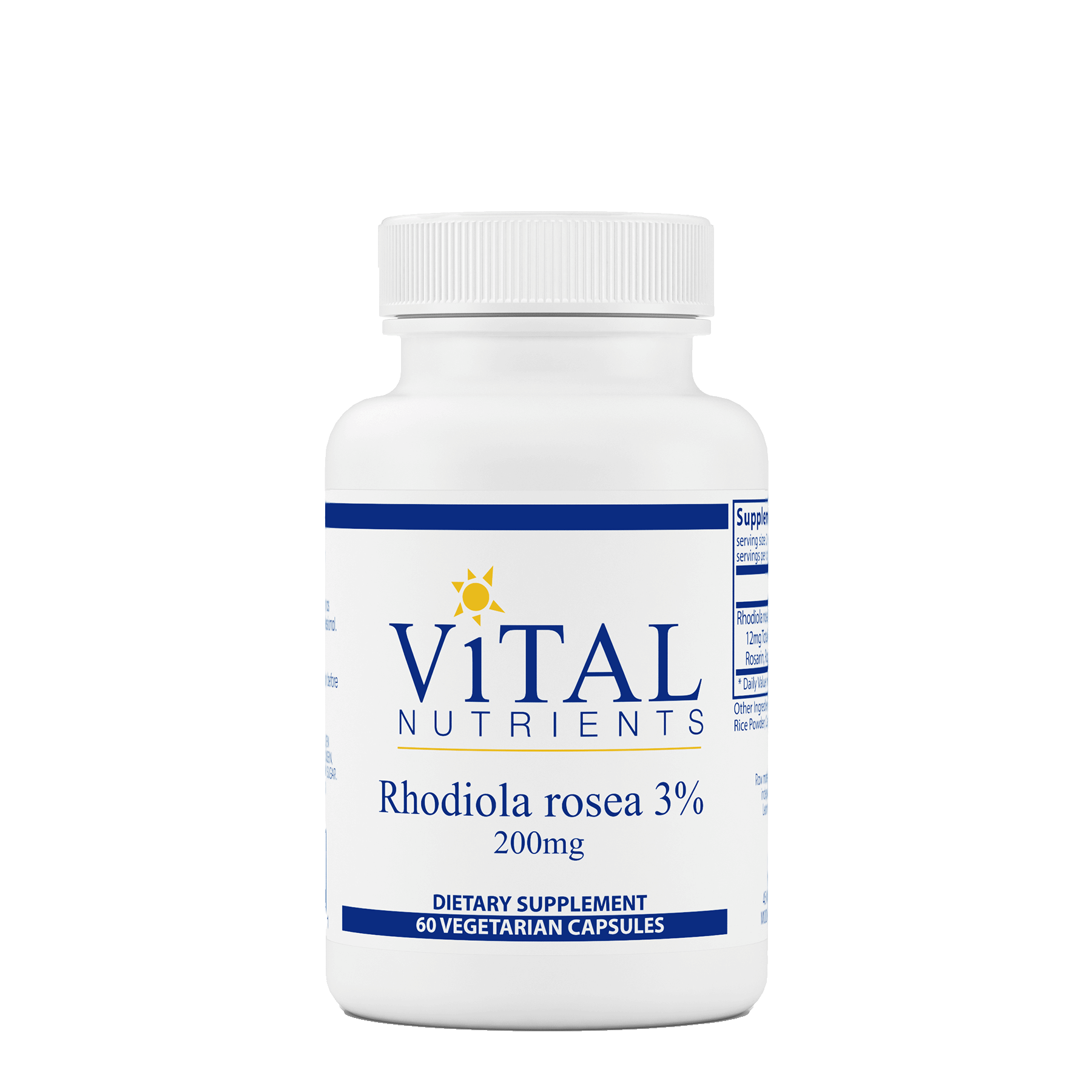 Rhodiola Rosea 3%
| 200mg

An arctic plant extract, used for centuries to abate stress.
Harnessing the power of adaptogenic herb, Rhodiola, this formula supports improved mental stamina and performance. Studies have shown Rhodiola can reduce fatigue, irritability, distraction and headaches.
This potent herb helps the body adapt to stress, building resilience to it and encouraging a refreshed, positive outlook.
When taken before final exams, rhodiola can improve both the quality and quantity of work done. Students taking the herb found their general wellbeing, final grades and physical fitness improved, while their mental fatigue diminished, giving them greater focus and attention.
Also supportive to memory, particularly as you age. 
This formula promotes healthy energy levels for mind and body, giving you a boost when you need it most.
serving size: 2 vegetarian capsules
servings per container: 30
 
amount per serving
Rhodiola rosea Root Extract 3% 12mg Total Rosavins as: Rosarin, Rosavin, Rosin
400mg*
*Daily Value not established
OTHER: Vegetable Cellulose Capsule , Rice Powder, Calcium Carbonate, and Leucine.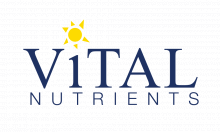 Vital Nutrients thoroughly interrogate their products' integrity, testing for DNA accuracy, so you can be sure that their products really do contain what their ingredients labels claim. Their hypoallergenic range is also rigorously tested for pesticide residues and microbial contaminants. All products are tested by a third party in order to ensure purity, potency and dosage accuracy.