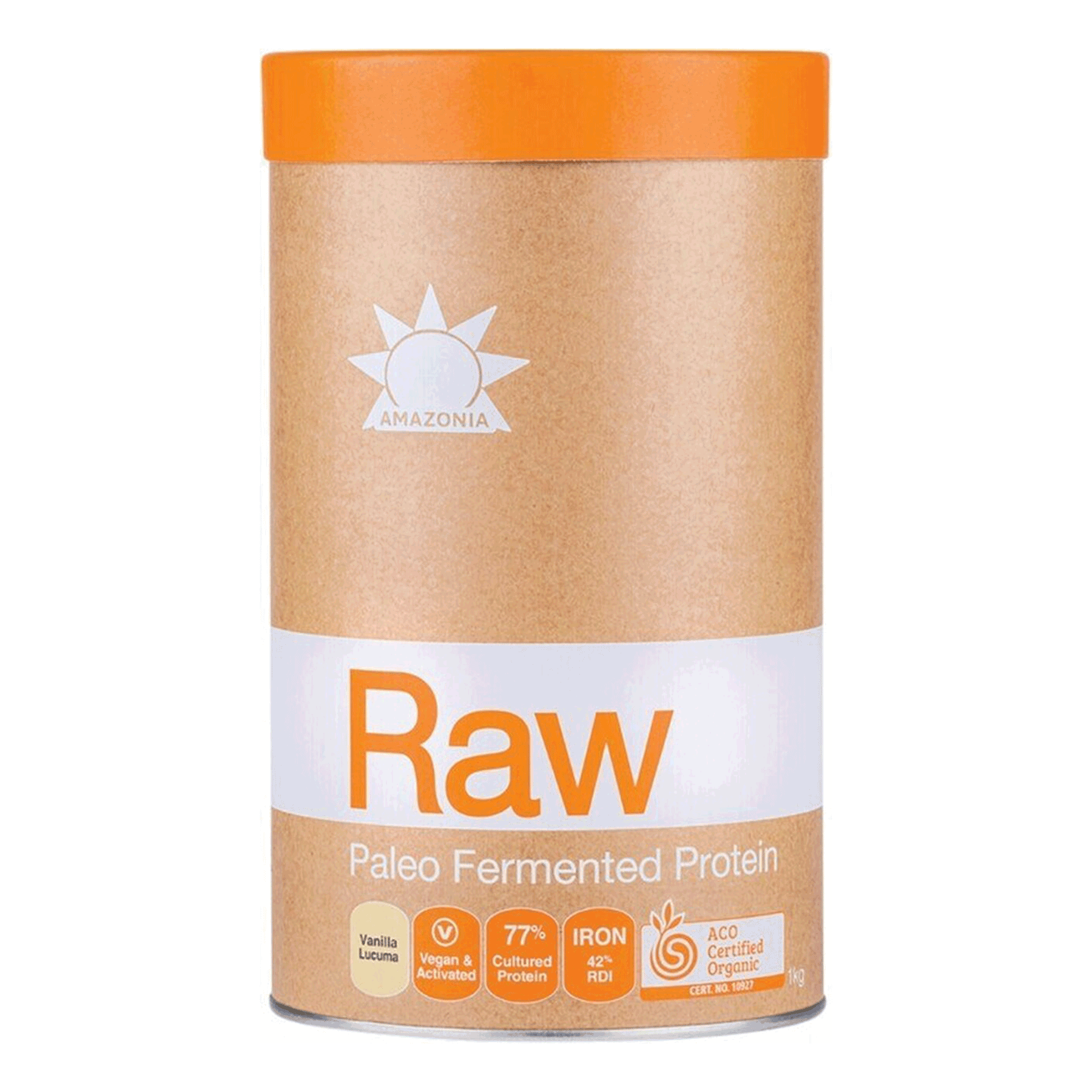 Raw Protein Paleo Fermented | Vanilla Lucuma
With wholefood vegan protein and amino acids hand in hand, this protein powder boasts enhanced bioavailability and easy digestion, for maximum benefits. Vegan. Gluten free. Wholefood. A paleo protein powder for everyone.
The foundation of this supplement is its wholefood base which has been allowed to sprout and ferment, maximising the number of nutrients and phytochemicals which help nourish your wellbeing.
These supportive nutrients aid the absorption of the protein for greater bioavailability; also enhanced by the fermentation process which helps break down nutrients ready for absorption by your body.   
This supplement contains 50% of your daily iron intake, in order to boost oxygen levels in your blood for greater endurance while training. The addition of herbal adaptogens also raises energy levels while promoting weight loss.
The addition of superfoods like spirulina, sacha inchi and quinoa helps ensure easy digestion, avoiding constipation which can be caused by other protein powders.
Commercial protein powders are often high in heavy metals. Raw Amazonia's Paleo Fermented has been tested and verified as pure.
Featuring certified, organic wholefood supplements and plant-based products, Amazonia are passionate about ensuring your body gets the nutrition it deserves.