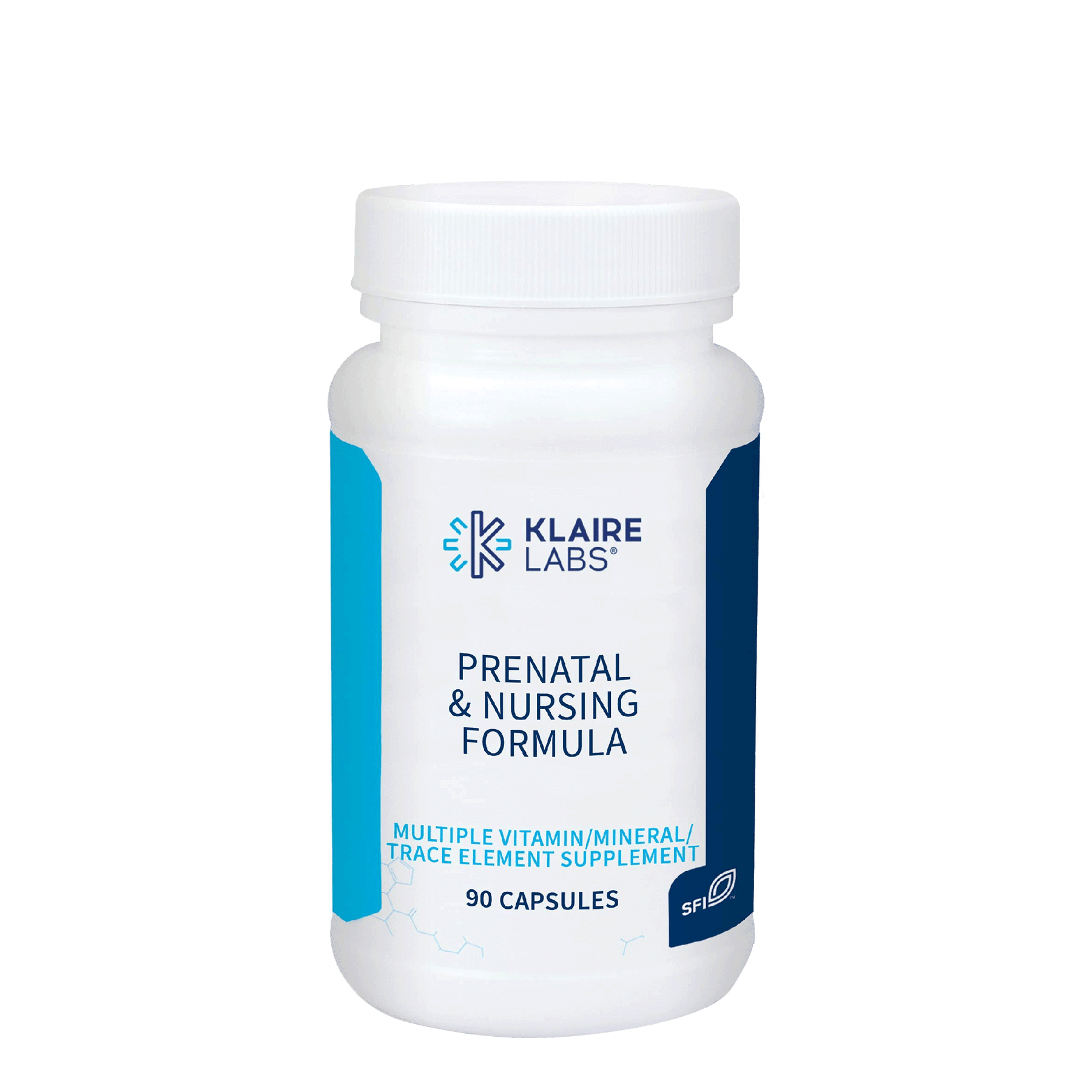 Prenatal & Nursing Formula

From pregnancy, through to nursing, this formula provides you and your baby with the complete array of nutrients you need. Highly bioavailable for superior absorption.
Tailored to support a healthy pregnancy, this formula contains the recommended dosage of all the nutrients you need to support your health and your baby's. With natural and active forms of folate and B12, this supplement supports the healthy development of your baby and their nervous system.
Essential for your baby's brain development and to maintain a healthy supply of oxygen in your blood, this formula features Ferrochel® chelated iron, one of the most bioavailable and non-constipating forms of iron.
Each dose contains 2000IU of vitamin D in order to promote your baby's bone development and growth.
The inclusion of phosphatidyl choline also helps promote their brain development, while supporting your liver function.
This supplement is one of our practitioners' favourites for complete support before, during and after your pregnancy.
Serving Size 3 Capsules

 

Amount per Serving

%DV

Vitamin A (80% (1,200 mcg RAE) as natural carotenes (beta-carotene, alpha-carotene and beta-cryptoxanthin) from D. salina and 20% (300 mcg RAE) as vitamin A palmitate)

1,500 mcg RAE

115

Vitamin C (as L-ascorbic acid)

100 mg

83

Vitamin D3 (as cholecalciferol)

50 mcg

333

Vitamin E(d-alpha tocopherol[sunflower]with organic brown rice)

46 mg

242

Vitamin K (50% as vitamin K1 (phytonadione) and 50% as vitamin K2 (menaquinone-7))

60 mcg

67

Thiamin (as thiamin HCl)

3.4 mg

243

Riboflavin

4 mg

250

Niacin (75% as niacinamide and 25% as niacin)

20 mg NE

111

Vitamin B6 (50% as pyridoxine HCl and 50% as pyridoxal 5'-phosphate)

15 mg

750

Folate (as Metafolin®‡ calcium L-5-methyltetrahydrofolate)

227

Vitamin B12 (as methylcobalamin)

500 mcg

17857

Biotin (D-biotin)

300 mcg

857

Pantothenic Acid (as calcium D-pantothenate)

10 mg

143

Choline (as choline bitartrate)

150 mg

27

Calcium (as calcium citrate-malate complex)

100 mg

8

Iron (as Ferrochel® ferrous bisglycinate chelate‡‡)

27 mg

100

Iodine (as potassium iodide)

150 mcg

52

Magnesium (80% as magnesium citrate complex and 20% as magnesium oxide)

125 mg

31

Zinc (as TRAACS® zinc bisglycinate chelate‡‡)

15 mg

115

Selenium (as Se-methylseleno-L-cysteine)

50 mcg

71

Copper (as TRAACS® copper bisglycinate chelate‡‡)

0.5 mg

38

Chromium (as TRAACS® chromium nicotinate glycinate chelate‡‡)

75 mcg

167

Molybdenum (as TRAACS® molybdenum glycinate chelate‡‡)

10 mcg

20

Natural Mixed Tocopherols (RRR-gamma, RRR-delta, RRR-beta)
5 mg
*
Natural Mixed Carotenoids (lutein and zeaxanthin from D. Salina)
30 mcg
*

*%Daily Value(DV) not established
NOTE: % Daily Value is for Pregnant & Lactating Women.

OTHER: Vegetarian capsule (hydroxypropyl methylcellulose, water), microcrystalline cellulose, silicon dioxide, stearic acid, and natural citrus flavor.

Suggested Use: Adults: Before, during and after pregnancy (and/or while breastfeeding) take 3 capsules daily with food or as directed by healthcare professional. Not intended for children.

‡Metafolin® is a registered trademark of Merck KGaA, Darmstadt, Germany.
‡‡Albion® and TRAACS® are registered trademarks of Albion® Laboratories, Inc.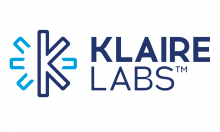 Representing decades of scientific and manufacturing excellence, Klaire Labs are a hallmark for purity, potency and performance. Their continued innovation and unified dedication to producing clean, premium grade supplements has solidified their respected status among the medical community.
Their probiotic line, Ther-biotic is the leading distributed brand among medical professionals in the United States.