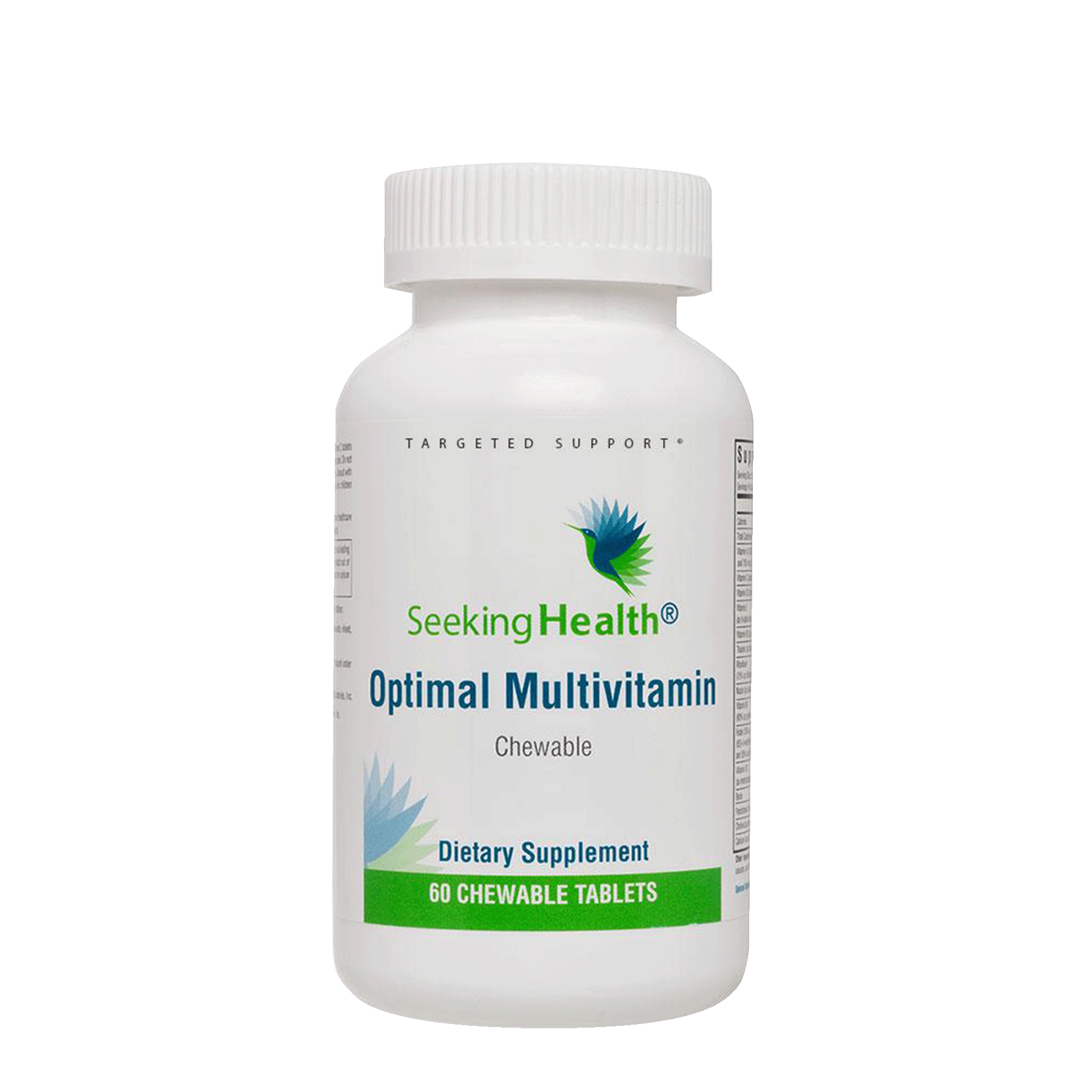 Optimal Multivitamin Chewable

A potent, yet delicious multivitamin to support your wellbeing. Bioavailable vitamins and chelated minerals for easy absorption.
(Current batch expiry date: 1 June 2023)
Bursting with vitamins, minerals and antioxidants to support developing minds and bodies, this delicious cherry-flavoured multivitamin ensures that even fussy eaters get all the nutrients they need.
Support learning with vitamin D and zinc. These two nutrients help enhance mental agility and memory, lift mood, boost energy and alleviate stress.
Zinc also assists growth and wound healing. Both nutrients bolster immunity and vitamin D fortifies your bones, making sure your body is protected as well as your mind.
Elevated levels of B vitamins promote healthy digestion, while the addition of antioxidants offers effective protection against pollutants.
This potent multivitamin may also benefit pregnant women as it contains folate and magnesium. The relaxing effects of magnesium may help keep mood balanced and relieve muscle tension. 
Sugar free, so easy on teeth and temperament. We also have a powder alternative that can be mixed into drinks.
Serving Size: 2 Chewable Tablets
Servings per Container: 30
 
Amount per Serving
% DV
Calories
10
 
Total Carbohydrate
3 g
1**
Vitamin A (as beta-carotene and retinyl palmitate]
1,500 mcg RAE
167
Vitamin C (ascorbic acid)
350 mg
389
Vitamin D3 (cholecalciferol)
25 mcg (1,000 IU)
125
Vitamin E (as d-alpha tocopheryl succinate)
66 mg
440
Vitamin K2 (as menaquinone-7)
80 mcg
67
Thiamin (as thiamine mononitrate)
4 mg
333
Riboflavin (as riboflavin and riboflavin 5'-phosphate sodium)
4 mg
308
Niacin (as niacinamide)
25 mg
156
Vitamin B6 (as pyridoxine HCl and pyridoxal 5'-phosphate)
5 mg
294
Folate [as Quatrefolic® (6S)-5-methyltetrahydrofolate, glucosamine salt and calcium folinate]
680 mcg DFE (400 mcg)
170
Vitamin B12 (as methylcobalamin and adenosylcobalamin)
20 mcg
833
Biotin
500 mcg
1667
Pantothenic Acid (as d-calcium pantothenate)
25 mg
500
Choline (as choline bitartrate)
5 mg
1
Calcium (as calcium citrate malate)
100 mg
8
Iron (as Iron Glycinate§)
5 mg
28
Iodine [from potassium iodide and organic Icelandic kelp (Laminaria digitata)(stem and leaf)]
150 mcg
100
Magnesium (as magnesium citrate)
100 mg
24
Zinc (as Zinc Bisglycinate Chelate§)
5 mg
45
Selenium (as SelenoExcell® High Selenium Yeast)
70 mcg
127
Copper (as copper gluconate)
0.5 mg
56
Manganese (as Manganese Bisglycinate Chelate§)
2 mg
87
Chromium (as Chromium Nicotinate Glycinate Chelate§)
120 mcg
343
Molybdenum (as Molybdenum Glycinate Chelate§)
75 mcg
167
Marigold extract (Tagetes erecta)(flowers)
77 mg
**
Mixed Tocopherols
9 mg
**
Boron (as Bororganic Glycine§)
1 mg
**
Vanadium (as Vanadium Nicotinate Glycinate Chelate§)
75 mcg
**
‡Percent Daily Values are based on a 2,000 calorie diet.
** % Daily Value (DV) not established
OTHER: Xylitol, microcrystalline cellulose, stearic acid, natural flavors, malic acid, silica, monk fruit extract, magnesium stearate, and licorice root powder.
SUGGESTED USE: Adults and children age 4 and over: Chew 2 tablets daily with food or use as directed by your healthcare professional. Do not take within 5 hours of bedtime as it may interfere with sleep. Consult with a healthcare professional to determine dose and suitability for children under 4 years of age.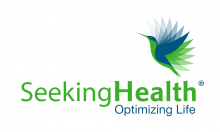 Seeking Health aim to treat the cause, rather than the symptoms of your health concerns. Their supplements work to increase your nutritional defences, boosting energy, optimising immunity and enhancing your overall health.