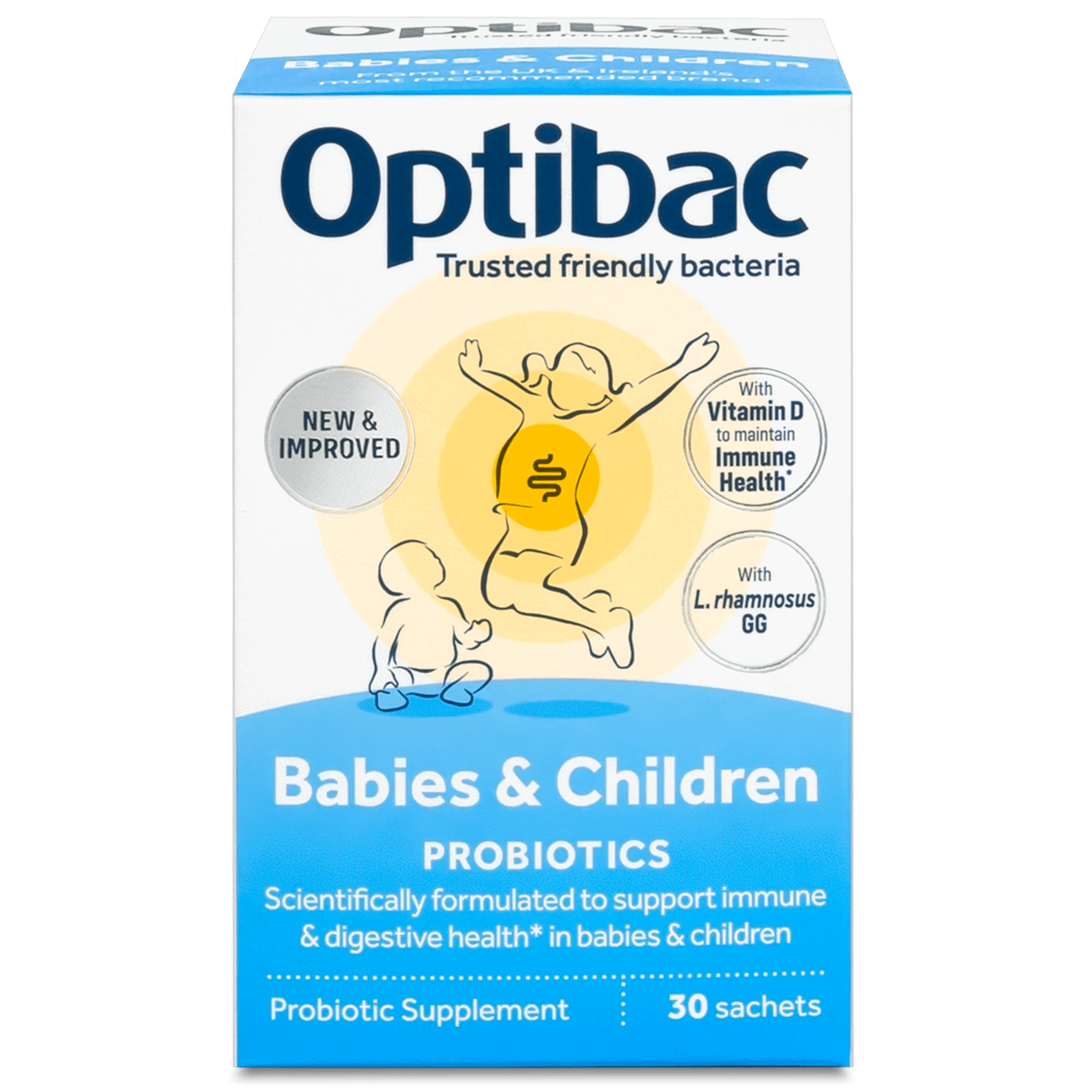 OptiBac Babies and Children Probiotics

This award-winning formula is a synergistic blend of pre and probiotics, designed to support your baby's gut and immune health.
With your baby in mind, Optibac have selected specific 'super strains' researched and renowned for their safety. Prebiotic FOS (fructooligosaccharides) stimulates the growth of probiotic bifidobacterium, encouraging a healthy balance of good bacteria in the intestinal tract.
This aids digestion, improves the absorption of key minerals and nutrients like calcium, and assists in the production of B vitamins and vitamin K.
Infant microflora can be easily disrupted by caesareans, formula feeding and exposure to antibiotics and pollutants. Combat depleted good bacteria with this supplement.
Effective support for your child throughout pregnancy, breastfeeding and up to the age of 12. Scientifically proven to survive the stomach and reach the gut.
Ingredients per sachet: Prebiotic: Fructooligosaccharides (FOS 0.75g); stabiliser: potato starch; Probiotic cultures: (Lactobacillus acidophilus Rosen-52, Bifidobacterium infantis Rosen-33, Bifidobacterium bifidum Rosen-71). Net weight: 30 sachets x 1.5g: 45g
For pregnant women, breastfeeding mothers, and infants & children from birth up to 12 years old.
WARN: Check side of pack for Best Before date. Store in a cool dry place. No refrigeration necessary. Keep out of reach and sight of children.
Dairy and soya are not ingredients, however they are used in production and then removed. Any minute traces would not affect those with an intolerance.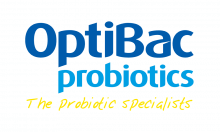 OptiBac's award-winning range of probiotics are informed by their expertise in researching strains and their effects on our bodies. By partnering with some of the world's leading institutes in the field, they bring you some of the best shelf-stable, high quality  probiotics on the market.