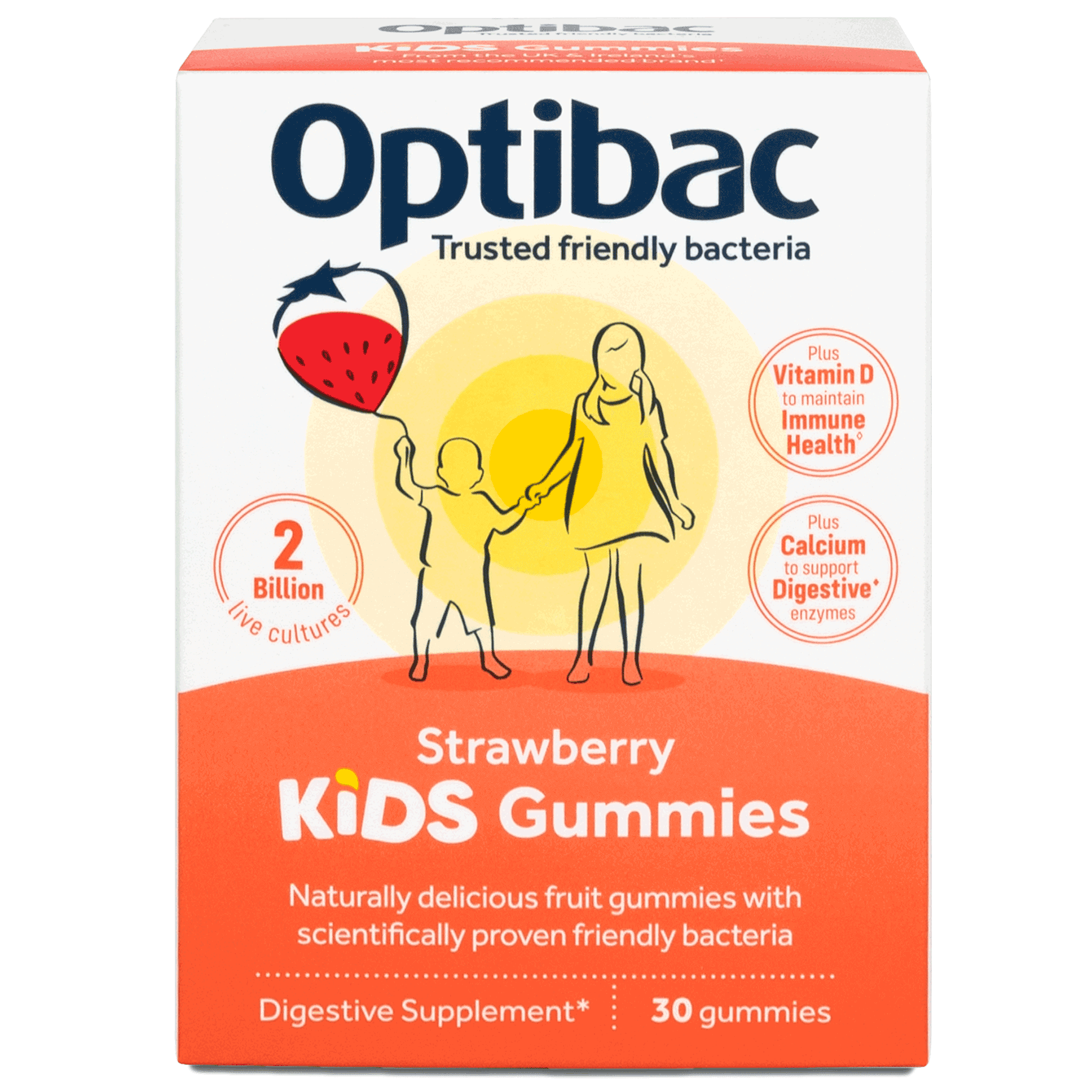 Kids Gummies
| strawberry flavour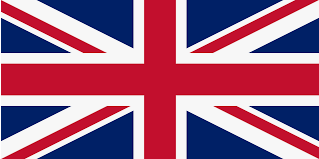 A child-friendly probiotic, disguised as a tasty treat. Each gummy contains 2 billion live cultures, alongside natural prebiotic FOS, to ensure your child has a happy balance of good bacteria in their gut.
Designed for children aged 3 and over, Optibac's gummies ensure that children can reap the benefits of probiotics, without the fuss of taking tablets.
This formula showcases a strain known for its benefits to little tummies, b. coagulans. This high-quality probiotic has been proven safe for children, and is effective in establishing colonies of good bacteria.
B. coagulans is highly resistant to heat and acidity, and is known to reach your gut live and effective. The addition of natural prebiotic FOS ensures that b. coagulans flourishes in the gut for healthy digestion and immunity.
The addition of vitamin D3 and calcium strengthens your little one's immune and digestive systems, while supporting their growth and development.  
Extensively taste-tested by kids, these vegan gummies are certified child-friendly, so you can be sure there won't be any complaints.
These strawberry gummies get their flavour naturally, from real fruit concentrates, so you don't have to worry about any added sugar or artificial colours, sweeteners or flavouring.
Can be taken at any time of day, with or without food.
Ingredients per gummy: Fruit juice/puree concentrates (apple juice, apple puree, strawberry puree), Fructooligosaccharide fibres (FOS 0.55g), Tricalcium phosphate (calcium 120mg: 15% NRV), Lemon juice concentrate, Gelling agent: Pectin, Black carrot juice concentrate, Natural flavour, Citrus fibre, Live cultures: Bacillus coagulans Unique IS-2, Vitamin D3 (5µg: 100% NRV)
Each gummy contains 2 billion of good bacteria. Guaranteed until the date of expiry.
Due to the natural ingredients, there may be some colour variation over time. This does not affect the quality of the product.
Recommended use: 1 gummy a day, with or without food.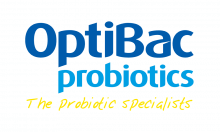 OptiBac's award-winning range of probiotics are informed by their expertise in researching strains and their effects on our bodies. By partnering with some of the world's leading institutes in the field, they bring you some of the best shelf-stable, high quality  probiotics on the market.