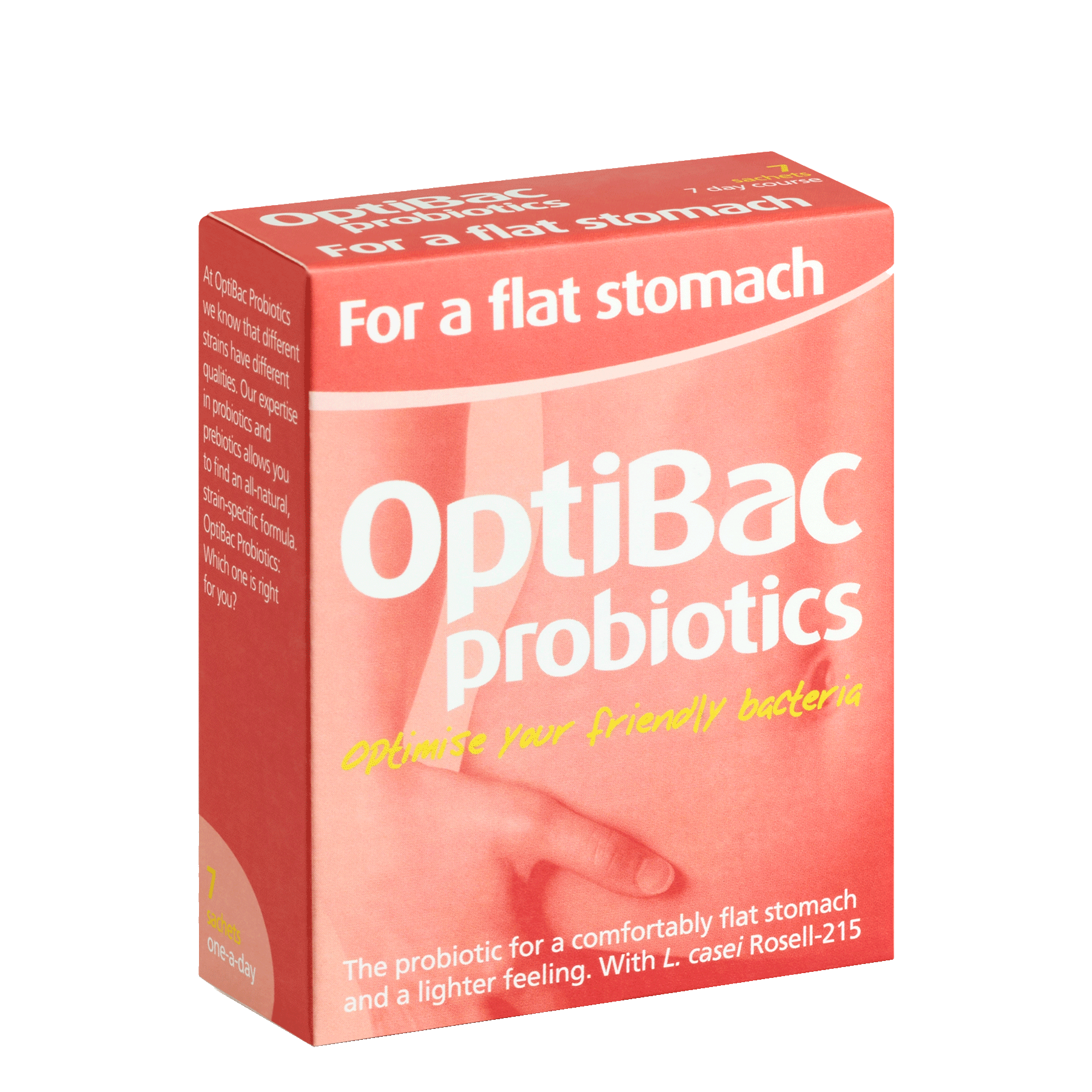 OptiBac for a Flat Stomach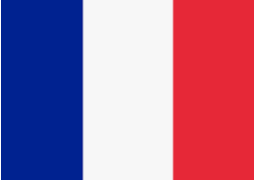 Increase your comfort, and feel confident with OptiBac for a flat stomach.
Having carefully selected specific strains which support sugar digestion, Optibac have created the ultimate probiotic blend to help eliminate bloating. In-clinic we have seen effective results with this supplement.
This symbiotic blend of pre and probiotics helps to maintain a healthy balance of good bacteria in the gut. It populates your gastrointestinal tract with familiar strains, found commonly in the human body. 
The strains used have been proven to reach your gut, undamaged.
When taken once a month, this one week course of neutral-flavoured daily sachets can offer effective relief from bloating.
Each sachet provides 5 billion live probiotic cultures (5 x 109) + 0.3g prebiotic fibres.
Ingredients per sachet: Stabiliser: maltodextrin (natural source); Prebiotic: Fructooligosaccharides (FOS 0.3g); Probiotic cultures: (Lactococcus lactis Rosell-1058, Lactobacillus casei Rose11-215, Lactobacillus acidophilus Rosell-52 and Bifidobacterium bifidum Rosell-71).
WARN:Check bottom of pack for Best Before date. Store in a cool dry place. No refrigeration necessary. Keep out of reach and sight of children.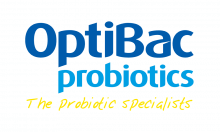 OptiBac's award-winning range of probiotics are informed by their expertise in researching strains and their effects on our bodies. By partnering with some of the world's leading institutes in the field, they bring you some of the best shelf-stable, high quality  probiotics on the market.