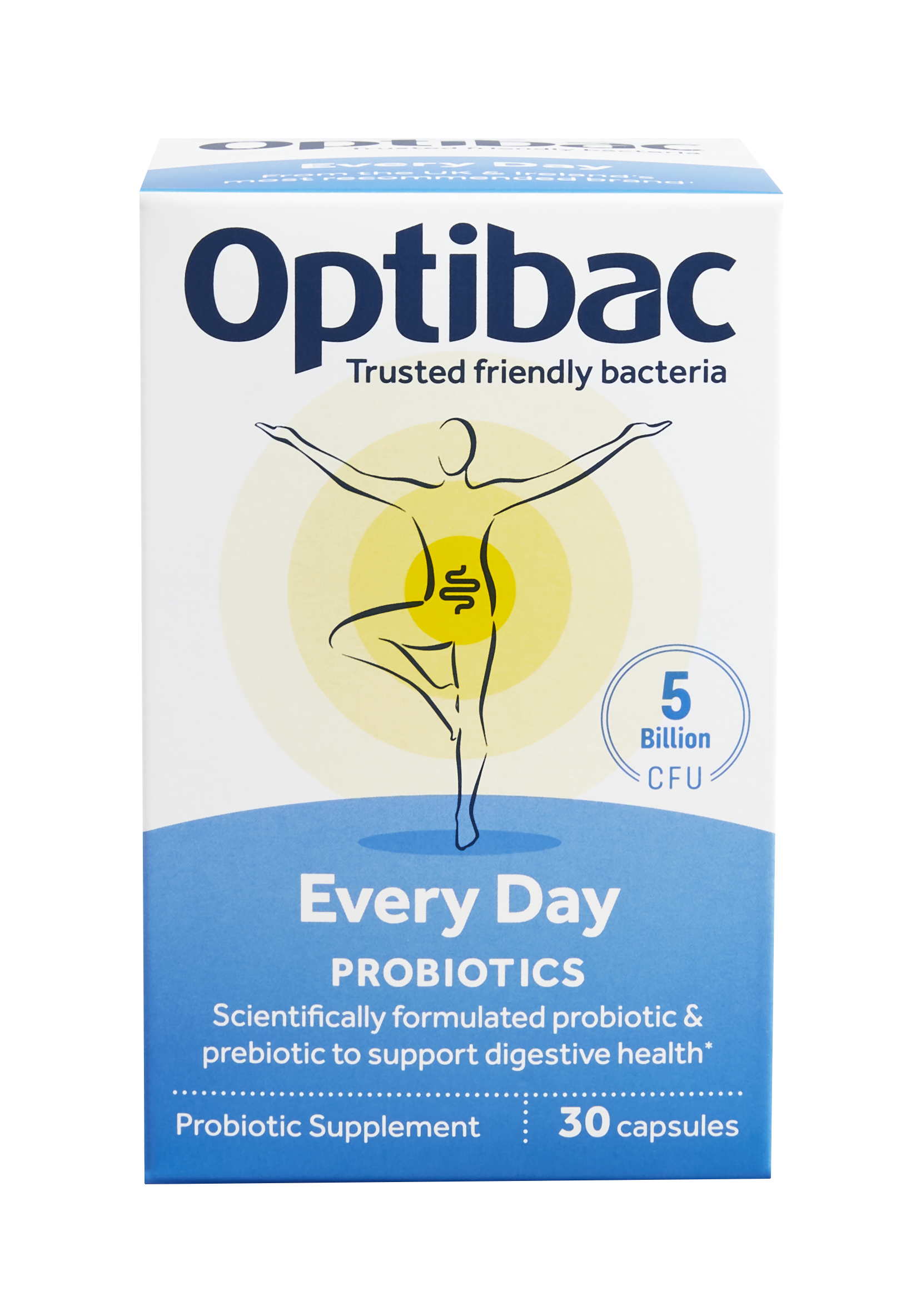 OptiBac Every Day Probiotics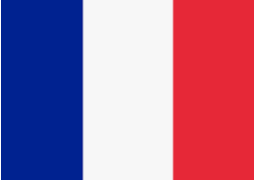 Nourish digestive and immune health with this daily supplement.
A blend of synergistic pre and probiotics, to help a healthy balance of good bacteria flourish throughout the intestinal tract.
Each capsule contains 5 billion CFU, from 6 different strains of probiotic. Prebiotic FOS (fructooligosaccharides) stimulates the growth of probiotic bifidobacterium.
With strains specifically selected for their clinically proven health benefits, this supplement helps optimise gut and immune health. It nourishes your immune cells, and creates a healthy lactic environment, limiting the survival of harmful bacteria and bolstering your immune system effectively.
Optibac probiotics help ensure regular and healthy bowel movements.
Scientifically proven to survive the harsh conditions of the body and reach your gut undamaged.
Ingredients per capsule: Stabiliser: potato starch; Probiotic cultures: (Lactobacillus rhamnosus Rosell-11, Lactobacillus acidophilus Rosell-52, Bifidobacterium longum Rosell-175, Lactococcus lactis Rosell-1058, Bifidobacterium breve Rosell-70, Bifidobacterium bifidum Rosell-71); Prebiotic: Fructooligosaccharides (FOS 88mg); vegetarian capsule: hydroxypropyl methylcellulose; anti-caking agent: vegetable magnesium stearate; antioxidant: ascorbic acid.
Dairy is not an ingredient, however it is used in production and then removed. Any minute traces would not affect those with an intolerance.
WARN: Check bottom of pack for Best Before date. Store in a cool dry place. No refrigeration necessary. Keep out of reach and sight of children.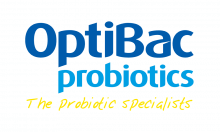 OptiBac's award-winning range of probiotics are informed by their expertise in researching strains and their effects on our bodies. By partnering with some of the world's leading institutes in the field, they bring you some of the best shelf-stable, high quality  probiotics on the market.