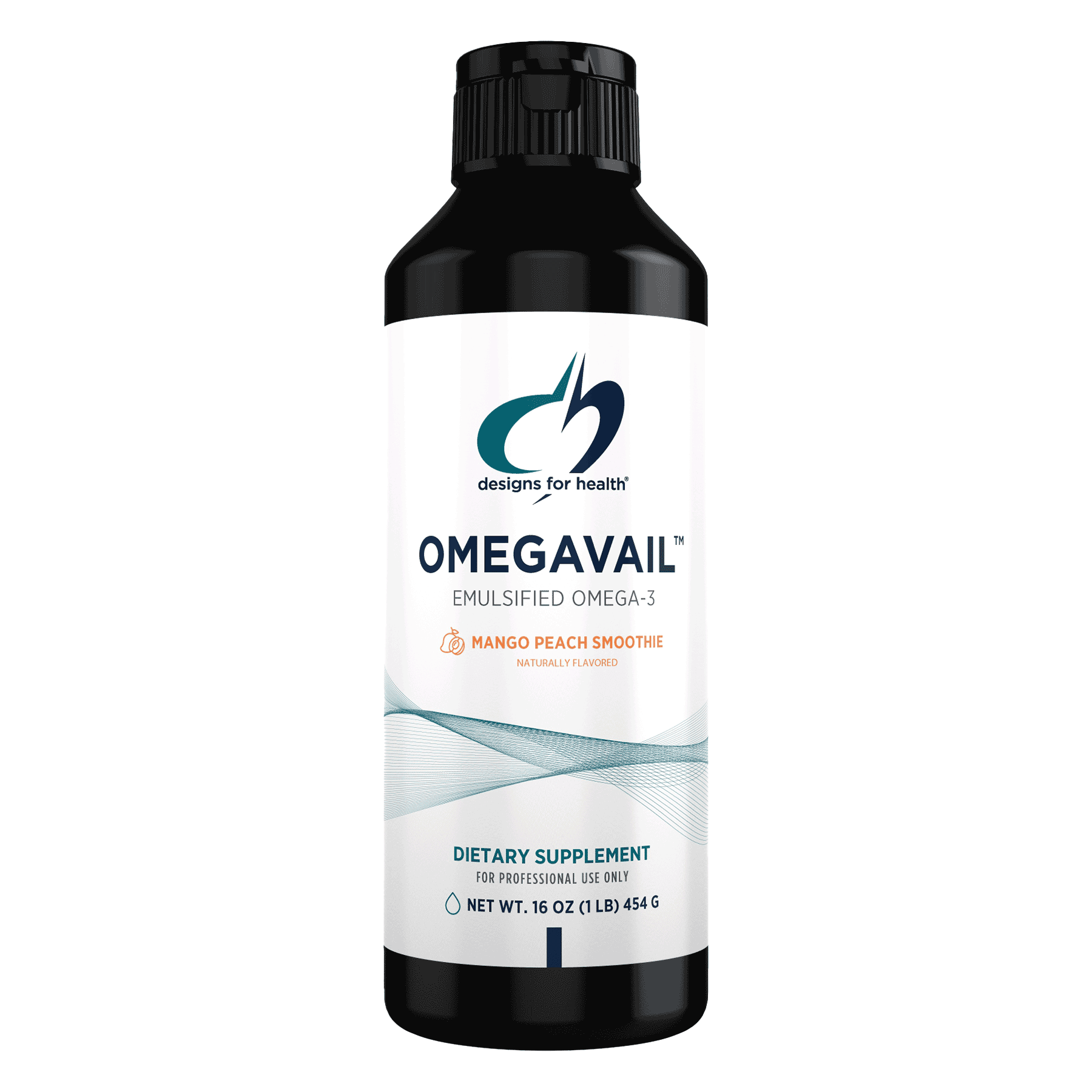 OmegAvail™ Smoothie
| mango and peach flavour
A fruity smoothie, with a high potency dose of Omega 3. A fusion of flavour and nutrition, perfect for fussy eaters, or those who don't like softgels. Who knew good nutrition could be so tasty?
Omega 3 is crucial for many function in our body. Fatty acids EPA and DHA work wonders on our brain, improving cognitive function and helping reduce stress and lift mood.
Restorative not only for the mind, they also help nourish your immune, cardiovascular and joint health.
OmegAvail Mango Peach Smoothie provides you with 440mg of EPA and 280mg of DHA in a 2 teaspoon serving.
This formula carries the TruTG™ seal, which means it provides fish oils in their superior, natural, triglyceride form, for maximum potency and more tangible effects.
This versatile liquid can be mixed with water, juice, added to yoghurts, or taken alone. Free from the taste and texture of fish oil, this convenient formula is a simple way to incorporate omega 3 into your daily diet.
Designs for Health use their own specialised emulsification technology in order to shrink the size of the fish molecules, for optimised absorption and easier digestion.
Their molecularly distillation and filtration process ensures purity and maximum removal of heavy metals, pesticides, solvents, PCBs and other contaminants.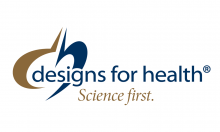 Designs for Health unite premium ingredients with innovative research in order to bring you truly superior supplements.
Their guiding principle is 'Science First', allowing them to prioritise the things that matter when it comes to supplements: ingredients, evidence and packaging. Each of their products are well-researched and evidence-based, offering meaningful quantities of therapeutic ingredients.