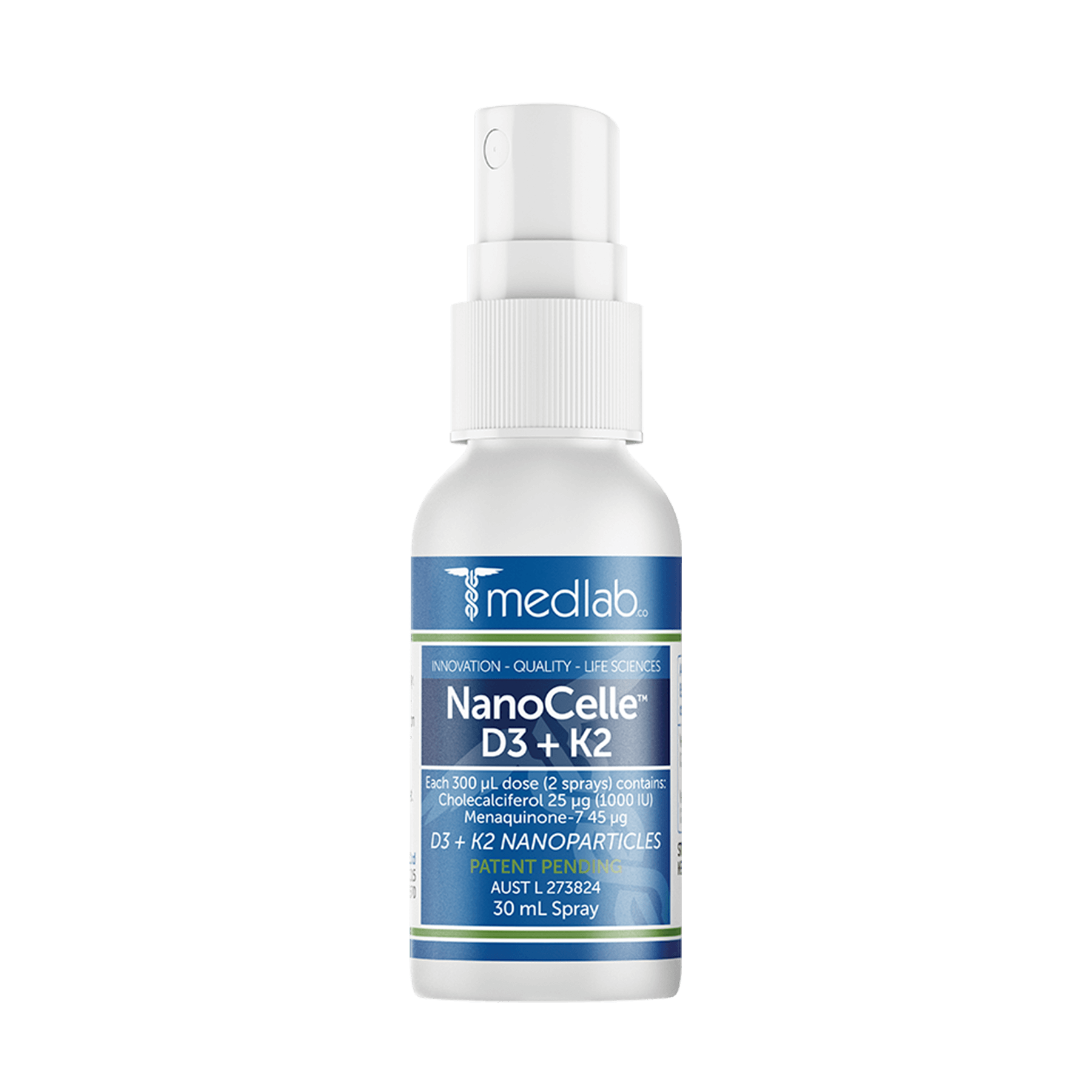 NanoCelle™ D3+K2
| spray

A powerful duo, promoting bone, immune and cardiovascular health.
This potent and innovative formula can support immune, cardiovascular and musculoskeletal health.
Using specialised technology, Medlab produces vitamin D3 and K2 in 'nano particles', which are easily absorbed. Delivery of the spray to the inner cheek optimises absorption, as the lining of the mouth is much more permeable than the gut.
Vitamin D3 is a vital nutrient for immunity, yet 60% of Hong Kongers are believed to be deficient. This vitamin raises levels of secretory IgA, an essential antibody which plays a key role in your body's immune response. 
NanoCelle D3+K2 is also an extremely supportive formula for bone health. Vitamin D3 assists the absorption of calcium and phosphorus, which are both crucial nutrients for building and maintaining bone health. Vitamin K2 promotes the binding of calcium to the bone. Both nutrients support healthy bone metabolism and density.
Vitamin K2 also assists the process of wound healing.
Serving Size: each 0.3 mL Dose (2 sprays)

 

Amount per Serving

%DV

Vitamin D3 (as cholecalciferol)

25mg (1000IU)

*

Vitamin K2 (as menaquinone-7)

45mg

*

*%Daily Value(DV) not established

OTHER: Water-purified, Steviol glycosides, Modified vegetable oil, Glycerol, Olive oil, Maize oil, Anhydrous citric acid, Potassium sorbate, Peppermint oil.

Suggested Use: Deliver two (2) sprays into the mouth once per day before meals, or as directed by your healthcare professional.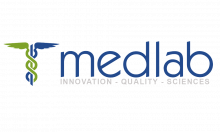 Medlab use innovative technology in order to produce only the most bioavailable and therapeutic products. Their medicines are designed to target health by addressing the root cause of the problem, rather than simply the symptoms.
Their researchers work tirelessly to bring you the best, most therapeutic and bioavailable supplements possible.