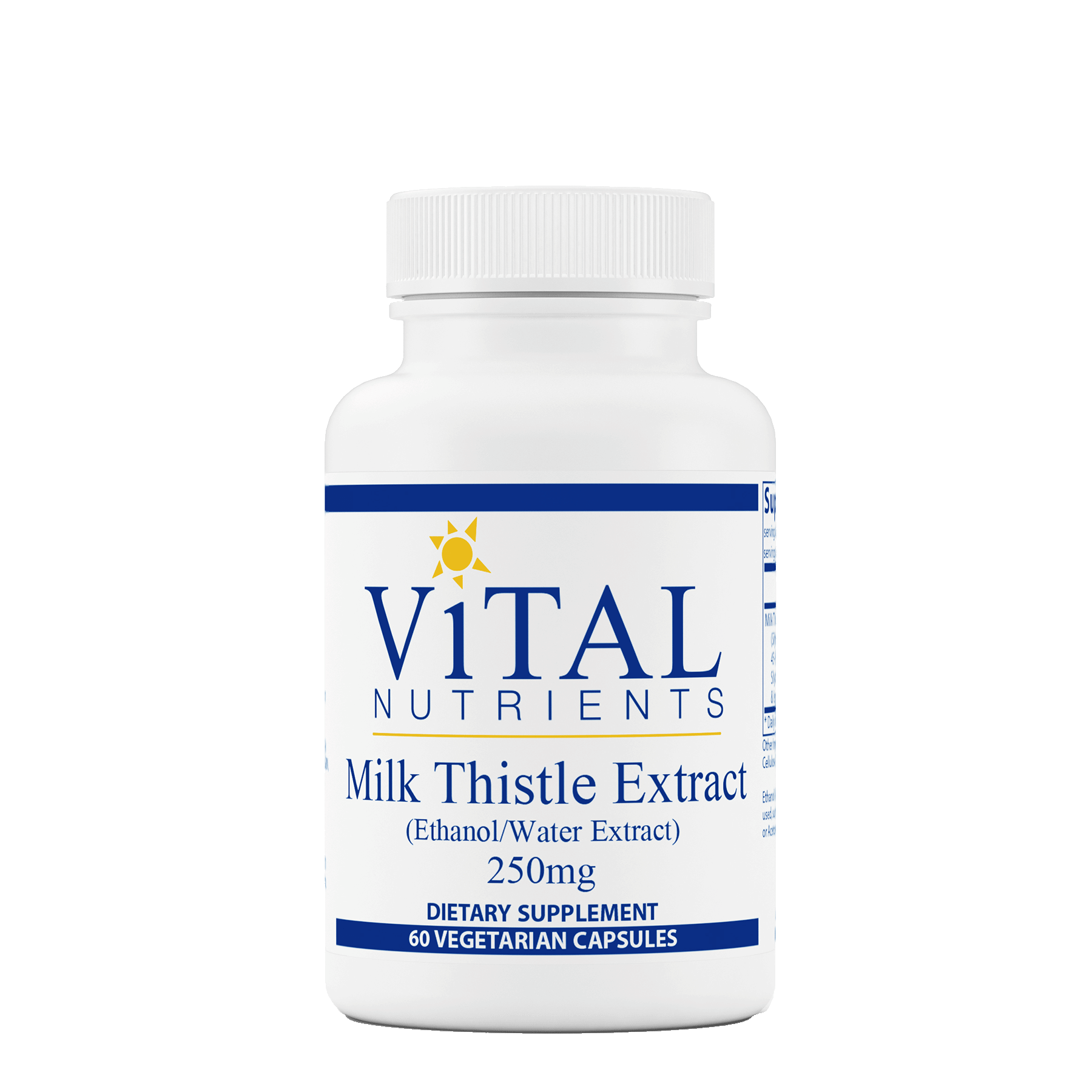 Milk Thistle Extract
| 250mg

Milk thistle provides effective antioxidant support for your liver. Promote detoxification, stimulate function and increase your levels of glutathione with this potent herb.
Milk thistle is a crucial therapy for your liver. Its antioxidant properties help protect your liver from toxins, while promoting healthier tissues, and in some cases, liver cell regeneration.
Milk thistle mops up free radicals, reducing oxidative stress. It also stimulates the body's natural production of glutathione, the master antioxidant. The natural bounty of antioxidants provided by this formula defends your liver against damage that can be caused by low levels of antioxidants, even if you don't misuse alcohol.
This formula contains 80% pure, biologically active silymarin, made up of natural flavonoids and silybin. Silybin protects and supports the liver in removing toxins like chemicals, pollutants, alcohol and drugs.
Clinical studies have proven the efficacy of milk thistle, which is one of the most well-documented therapeutic agents for treating liver issues.
serving size: 2 vegetarian capsules
servings per container: 30
 
amount per serving
MilkThistle Seed Extract (Silybum marianum) 45-55% Silymarin by HPLC Silychristin, Silydianin, Silybin A & B, & Isosilybin A & B
500mg*
*Daily Value not established
OTHER: Magnesium Citrate,Vegetable Cellulose Capsule, Calcium Carbonate, and Leucine.
Ethanol & Water Extract-No Toxic Solvents used, such as Methanol, Ethyl Acetate, Hexane, or Acetone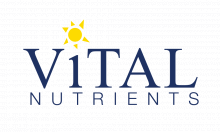 Vital Nutrients thoroughly interrogate their products' integrity, testing for DNA accuracy, so you can be sure that their products really do contain what their ingredients labels claim. Their hypoallergenic range is also rigorously tested for pesticide residues and microbial contaminants. All products are tested by a third party in order to ensure purity, potency and dosage accuracy.