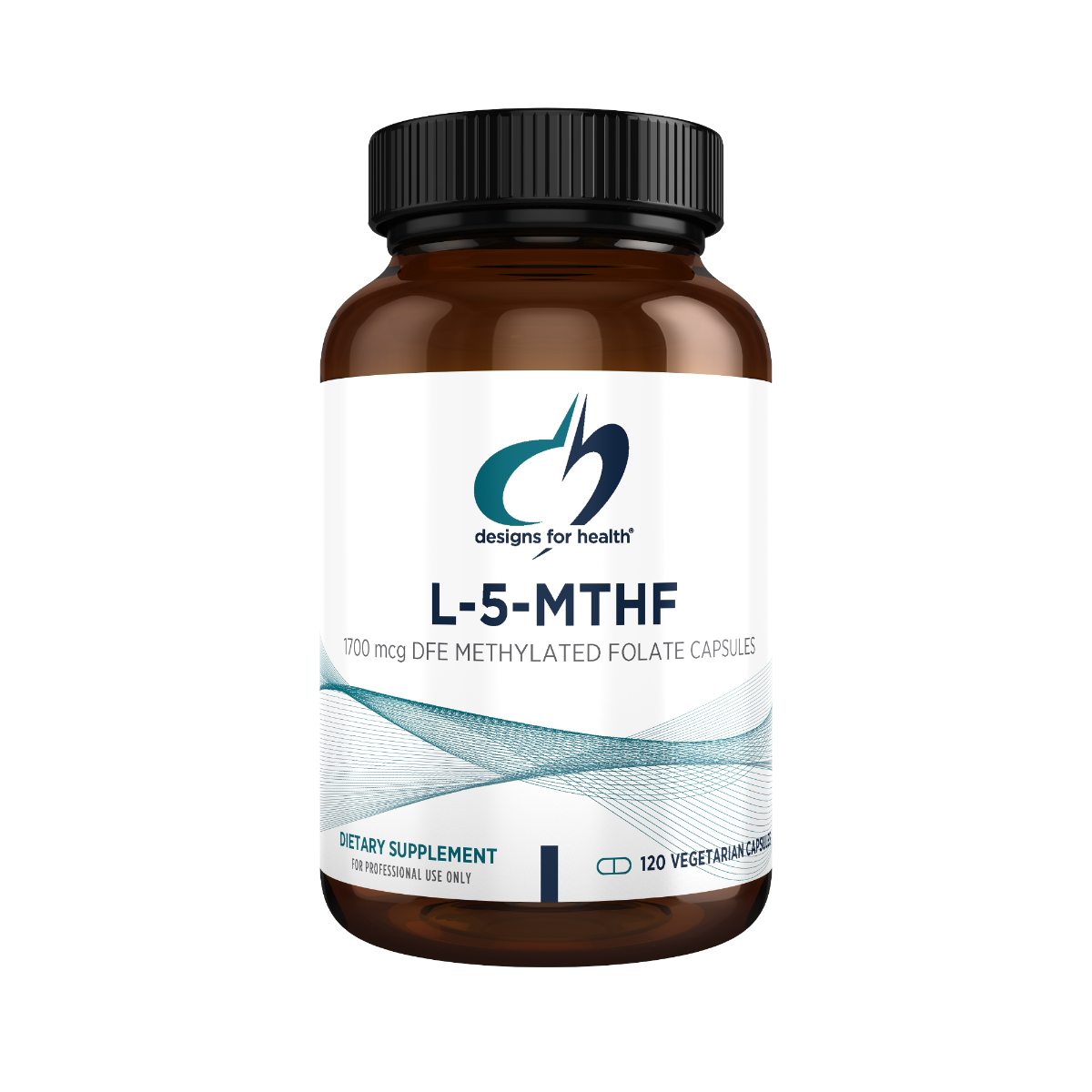 L-5-MTHF Folate

A therapeutic and potent dose of naturally sourced folate.
Derived from a natural and biologically active form of folate, L-5-MTHF Folate is absorbed efficiently by your body, ensuring you yield all of its goodness. This potent supplement has been shown to effectively raise blood folate levels.
Folate is an essential nutrient for cell division and growth, making this a great supplement for pregnant women to ensure the healthy development of a foetus.
This supplement encourages healthy production of red blood cells and supports energy production, giving you a helpful boost of vitality.
L-5-MTHF Folate supports your cardiovascular system and mental health while enhancing cognitive function. 
Supplement Facts
 
 
Serving Size 1 Capsule
 
 
Amount per serving
 
% Daily Value
Folate
8500 mcg DFE

2125

(as Quatrefolic® [6S]-5-methyltetrahydrofolate, glucosamine salt)
 
 
Other Ingrediants: 
Organic spinach powder,
microcrystalline cellulose,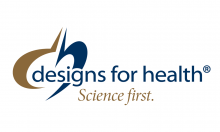 Designs for Health unite premium ingredients with innovative research in order to bring you truly superior supplements.
Their guiding principle is 'Science First', allowing them to prioritise the things that matter when it comes to supplements: ingredients, evidence and packaging. Each of their products are well-researched and evidence-based, offering meaningful quantities of therapeutic ingredients.