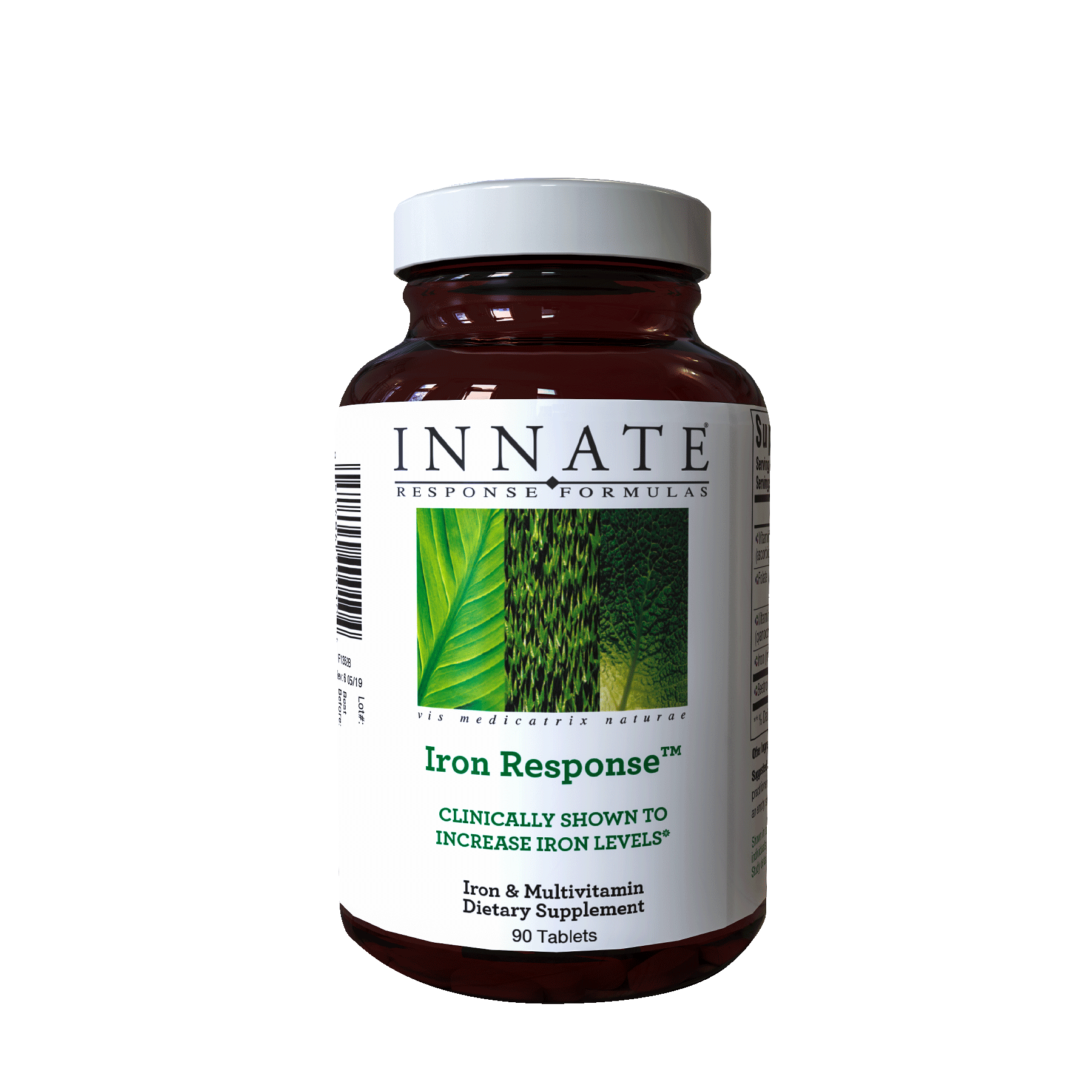 Iron Response™

Naturally derived iron. Optimal absorption. No side effects.
A potent, yet gentle iron supplement, clinically shown to safely increase iron levels. Derived from natural ingredients, Iron Response ensures optimal absorption and tolerance, for more effective results. Research has proven it to cause no unpleasant side effects, like nausea or constipation.
Combat fatigue and boost energy levels, with this potent iron supplement. A dose of folic acid and B12 help ensure healthy red blood cell production is maintained.
Iron deficiencies won't simply cause fatigue, they can weaken your immunity, slow your metabolism and cause hair loss.
Iron Response is a great supplement for anyone at risk of iron deficiency: menstruating women, pregnant women, teenage girls, vegans, athletes and recent blood donors.
Gentle enough to be taken on an empty stomach.
Serving Size 1 Tablet
Servings per Container 90
 
Amount per Serving
% DV .
Folate (folic acid with broccoli)
680 mcg DFE
(400 mcg folic acid) 170
Vitamin B12 (cyanocobalamin with S. cerevisiae)
30 mcg
1250
Iron (mineral bound S. cerevisiae)
26 mg
144
Beet Root
125 mg
 
OTHER: Stearic Acid, Cellulose.
Suggested Use: 1 tablet daily, or as directed by your healthcare practitioner. May be taken anytime throughout the day, even on an empty stomach.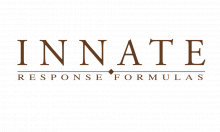 Inspired by real food, Innate's products harness the power of nature. This USA company advocates for 'wholistic health', using food as their foundation to ensure their supplements are readily absorbed and well-tolerated.
On a fundamental level, Innate creates nutritional supplements made up of whole foods with added nutrients in order to support your body's innate healing responses.