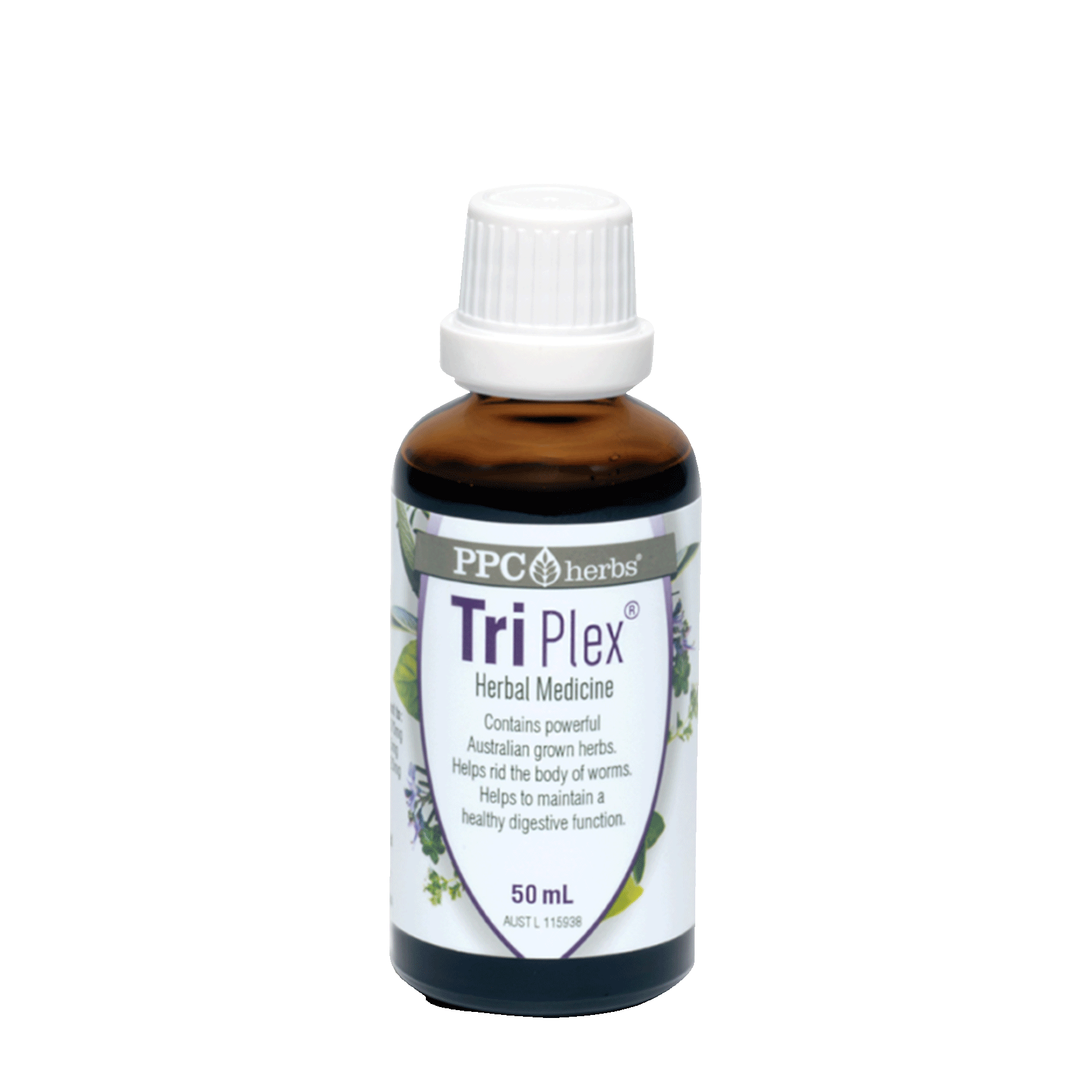 Herbal TriPlex

This formula features a trio of traditional herbs, united to help you maintain a healthy digestive system, free from parasites like roundworms and threadworms.
This herbal remedy features a trio of worm-busting ingredients: black walnut, wormwood and cloves.
Black walnut has antibacterial properties, and is known to kill off bacteria like salmonella, listeria and e. coli, therefore making it useful in the treatment of parasites.
Wormwood has a long history of being used to eliminate parasites and has been used since Ancient Egyptian times. Research has shown that this potent herb can fight off parasites.
Cloves, known for their antimicrobial and antioxidant activity, help combat parasites by breaking down the casing of their eggs with a naturally occurring compound called eugenol.
This formula contains safe, standardised versions of all three extracts. Though it may seem tempting to DIY a tincture, formulations like this are best left to professionals, as if prepared incorrectly black walnut and wormwood can be dangerous.

PPC formulas contain real, organic, wild herbs, and are never reconstituted from syrups or powders. Their certified organic status ensures you're buying a quality nutritional supplement every time