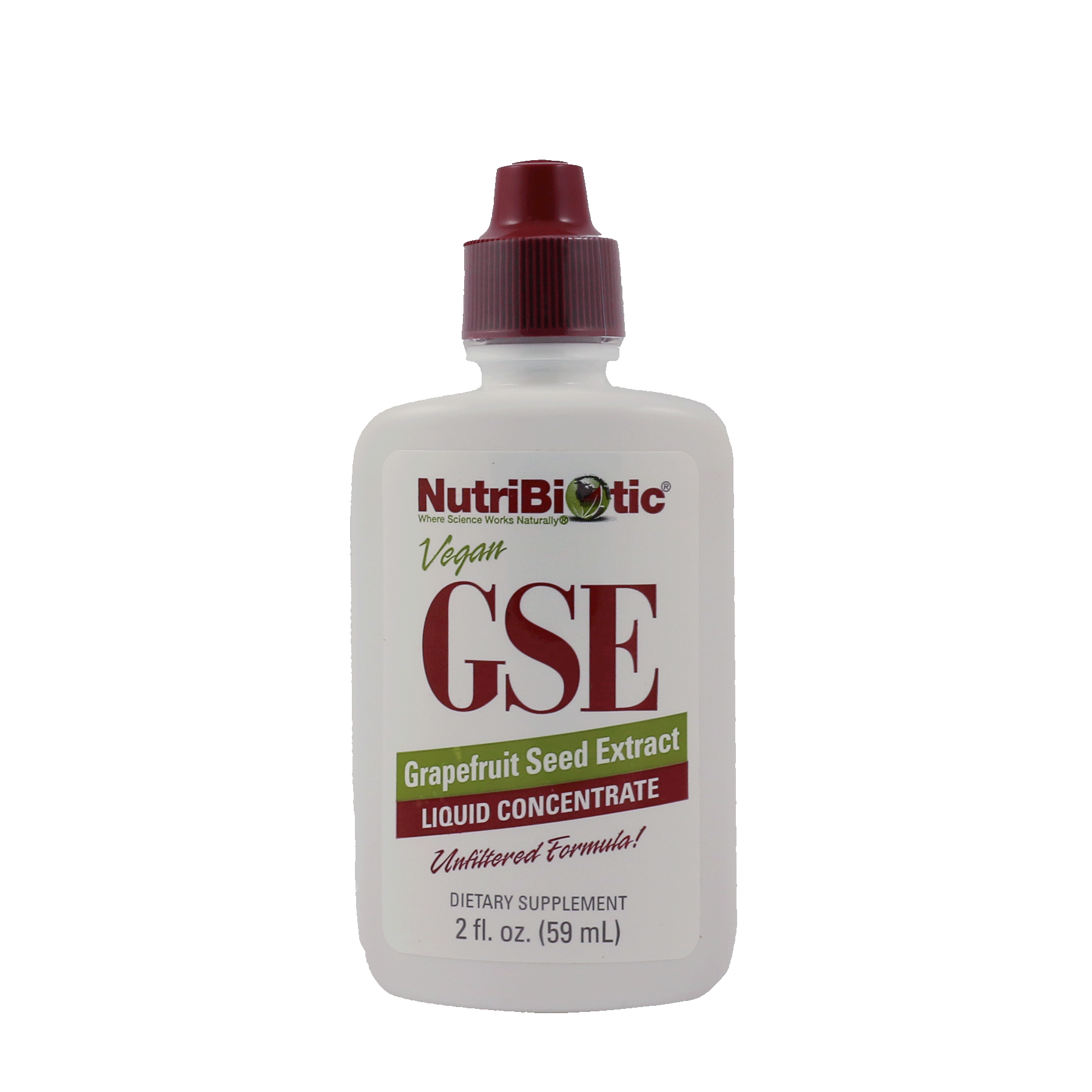 Grapefruit Seed Extract
| liquid concentrate

Grapefruit Seed Extract is a potent antioxidant that can help balance your gut microbiome and bolster your immunity.
Derived from the seeds and pulp of grapefruit, this supplement converts bioflavonoids into a potent compound beneficial to your gut.
It has been proven highly effective for promoting a healthy balance of good bacteria in your gut.
It's also great for washing off vegetables and eradicating traces of pesticides safely. 
DIRECTIONS: Adults, mix 10 drops of NutriBiotic GSE Liquid Concentrate into a glass of water or juice(5oz. or more), 1-3 times daily. with or without meals. For children 5 years of age and older, mix 3 drops into a glass of water or juice, 1-2 times daily. Or, use as directed by your healthcare professional. Do not use full strenght in mouth.
WARN: KEEP OUT OF REACH OF CHILDREN. DO NOT USE FULL STRENGHT CONTACT WITH SENSITIVE AREAS. IF FULL STRENGHT CONTACT OR IRRITATION OCCURS, FLUSH WITH WATER FOR AT LEAST 10 MINUTES. IRRITATION IS TEMPORARY AND MAY LAST UP TO 48 HOURS.
OTHER: VEGETABLE GLYCERINE (67%) and grapefruit seed extract(33%)

Everyone deserves good health. That's why Nutribiotic creates innovative, high quality nutritional supplements. Their GMO-free grapefruit seed extract is one of their pioneer products.