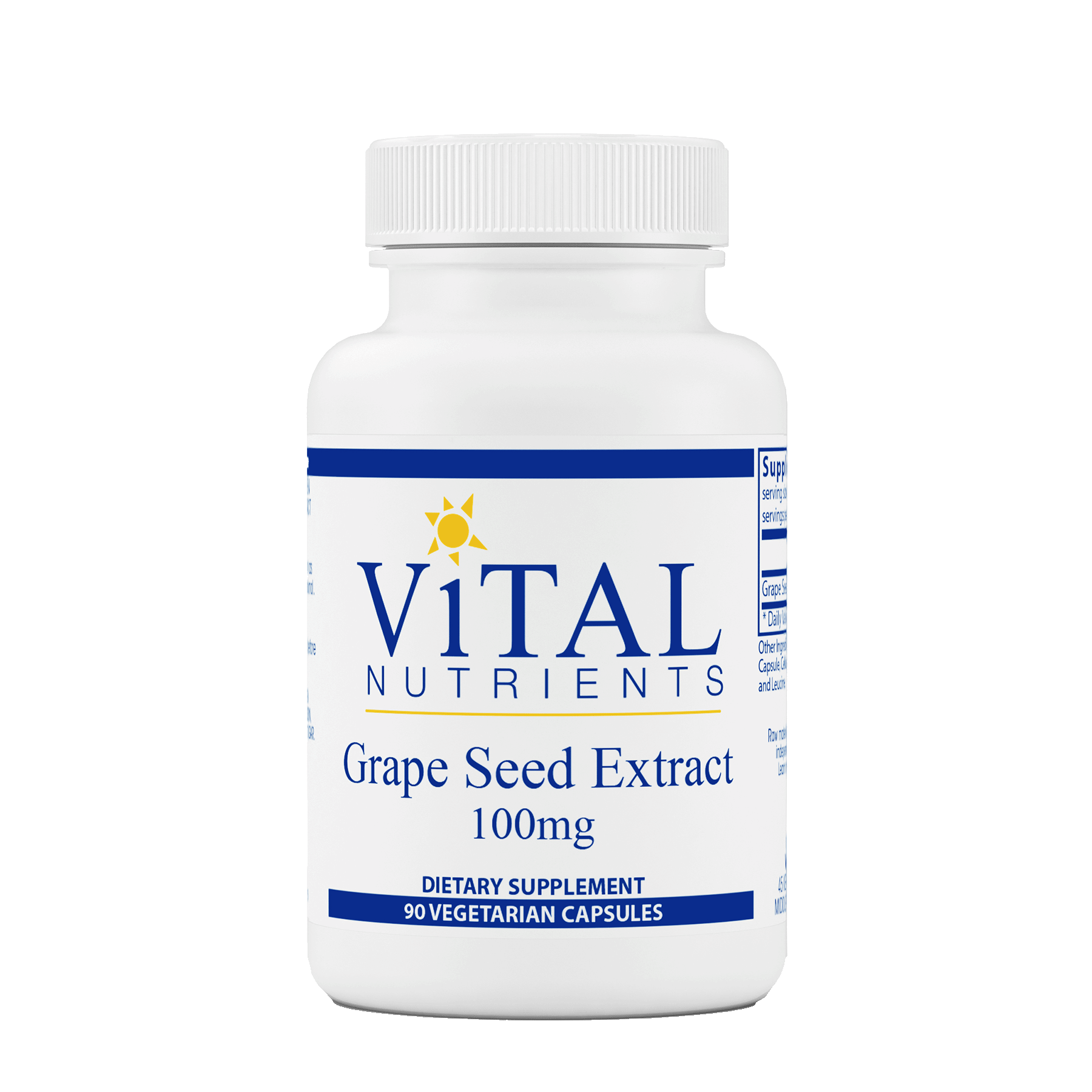 Grape Seed Extract
| 100mg

This flavonoid-rich antioxidant is ideal for nourishing your blood vessel health.
Grape seed extract contains oligomeric proanthocyanidins (OPCs). These are flavonoid rich compounds, offering potent antioxidant benefits.
OPCs can promote healthy blood vessels, encouraging strength and integrity of your capillaries. Take alongside a vitamin C supplement in order to amplify its potency and strengthen the collagen in your vascular systems.
serving size: 2 vegetarian capsules
servings per container:45
 
amount per serving
Grape Seed Extract
200mg*
*Daily Value not established
OTHER: Vegetable Cellulose Capsule, Cellulose, Ascorbyl Pal mitate, Silica, and Leucine.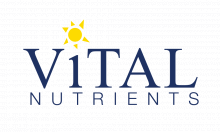 Vital Nutrients thoroughly interrogate their products' integrity, testing for DNA accuracy, so you can be sure that their products really do contain what their ingredients labels claim. Their hypoallergenic range is also rigorously tested for pesticide residues and microbial contaminants. All products are tested by a third party in order to ensure purity, potency and dosage accuracy.