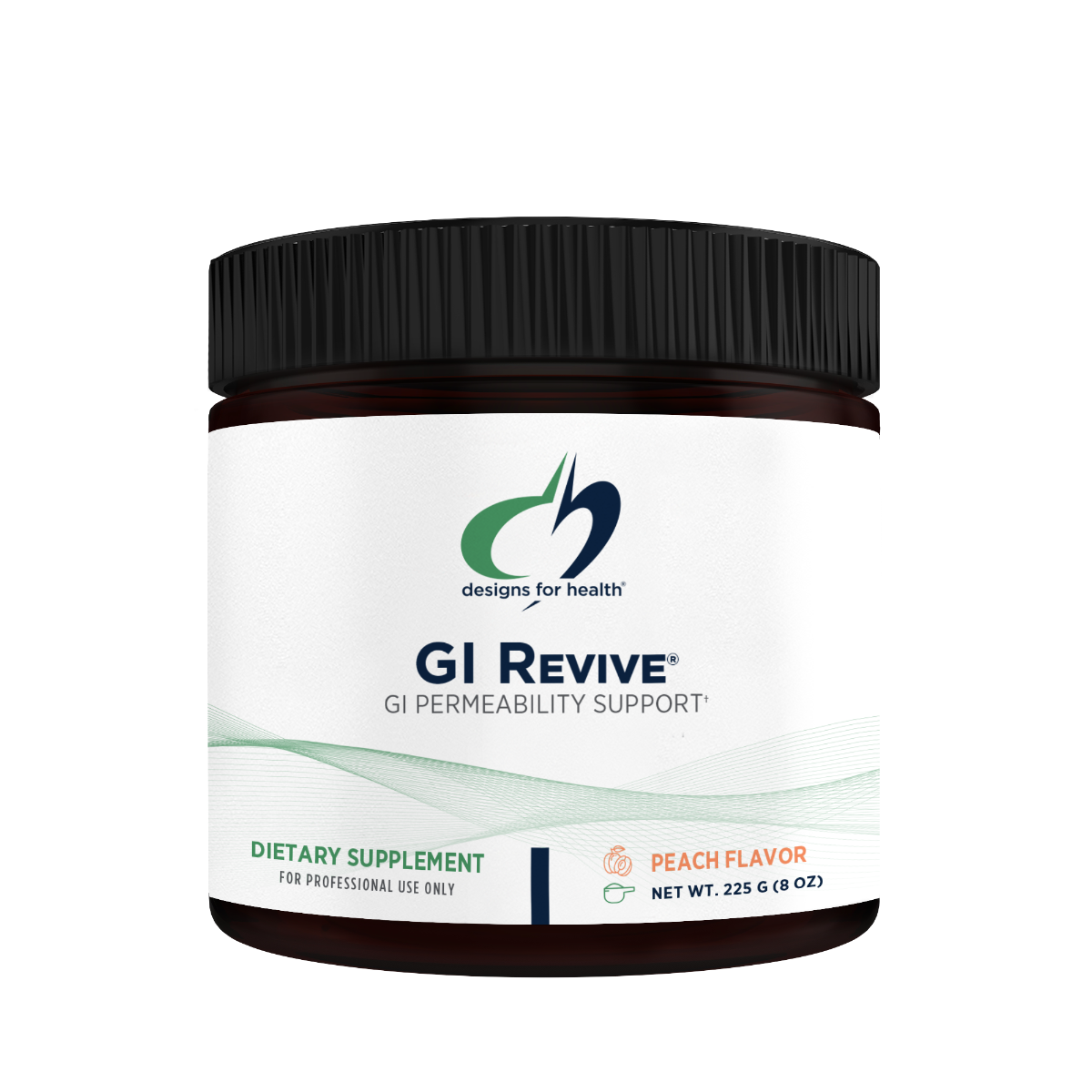 GI Revive Powder
Support digestion from the mouth down. A powerful blend of herbs and nutrients to optimise gut health.
GI Revive protects and calms the digestive system, by providing nutritional support for the good bacteria, micro-organisms and cells in your digestive tract. 
This supplement also helps protect the gut with a layer of mucilage, while essential nutrients assist repair.
Prune, mucin, okra and aloe help encourage healthy daily bowel movements, while liquorice, chamomile and cats claw promote healthy digestion, while supporting the immune system.
This formula provides relief for those who suffer from gas, bowel discomfort and stomach upsets. It can also be used as an effective prebiotic.
This powder can be mixed into any drink. Sweetened with stevia, rather than sugar.
Serving Size 8 grams (approx. one scoop)

 

 

Servings per Container 28

 

 

 

Amount per Serving

%DV

Calories

20

 

Cholesterol

less than 5mg

<2%

Total Carbohydrate

4g

1%++

Dietary Fiber

less than 1g

<4%++

Total Sugars

1g

*

Zinc (from Zinc L-Carnosine 75mg)

17mg

155%

L-Glutamine

1.5mg

*

N-Acetyl-D-Glucosamine

1g

*

Citrus Pectin

1g

*

Deglycyrrhizinated Licorice (DGL)(Glycyrrhiza glabra)(root)

400mg

*

Aloe Vera Extract (Aloe barbadensis)(leaf)

300mg

*

Slippery Elm (Ulmus rubra)(bark)

200mg

*

Mucin

200mg

*

Marshmallow (Althea officinalis)(root)

100mg

*

Chamomile Extract (Matricaria chamomilla)(flower)

100mg

*

Okra Extract (Abelmoschus esculentus)(fruit)

100mg

*

Cat's Claw (Uncaria tomentosa)(bark)

100mg

*

Methylsulfonylmethane (MSM)

100mg

*

Quercetin

100mg

*

Prune Powder

100mg

*

++Percent Daily Values are based on a 2,000 calorie diet.

*%Daily Value(DV) not established.

OTHER: Tapioca dextrin, natural flavors, certified organic stevia leaf extract (Stevia rebaudiana), citric acid, cellulose gum, silicon dioxide, decaffeinated black tea (Camellia sinensis)(leaf).

Suggested Use: s a dietary supplement, mix 8 grams (approx. one tablespoon) in water or other liquid per day, or as directed by your health care practitioner.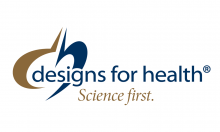 Designs for Health unite premium ingredients with innovative research in order to bring you truly superior supplements.
Their guiding principle is 'Science First', allowing them to prioritise the things that matter when it comes to supplements: ingredients, evidence and packaging. Each of their products are well-researched and evidence-based, offering meaningful quantities of therapeutic ingredients.