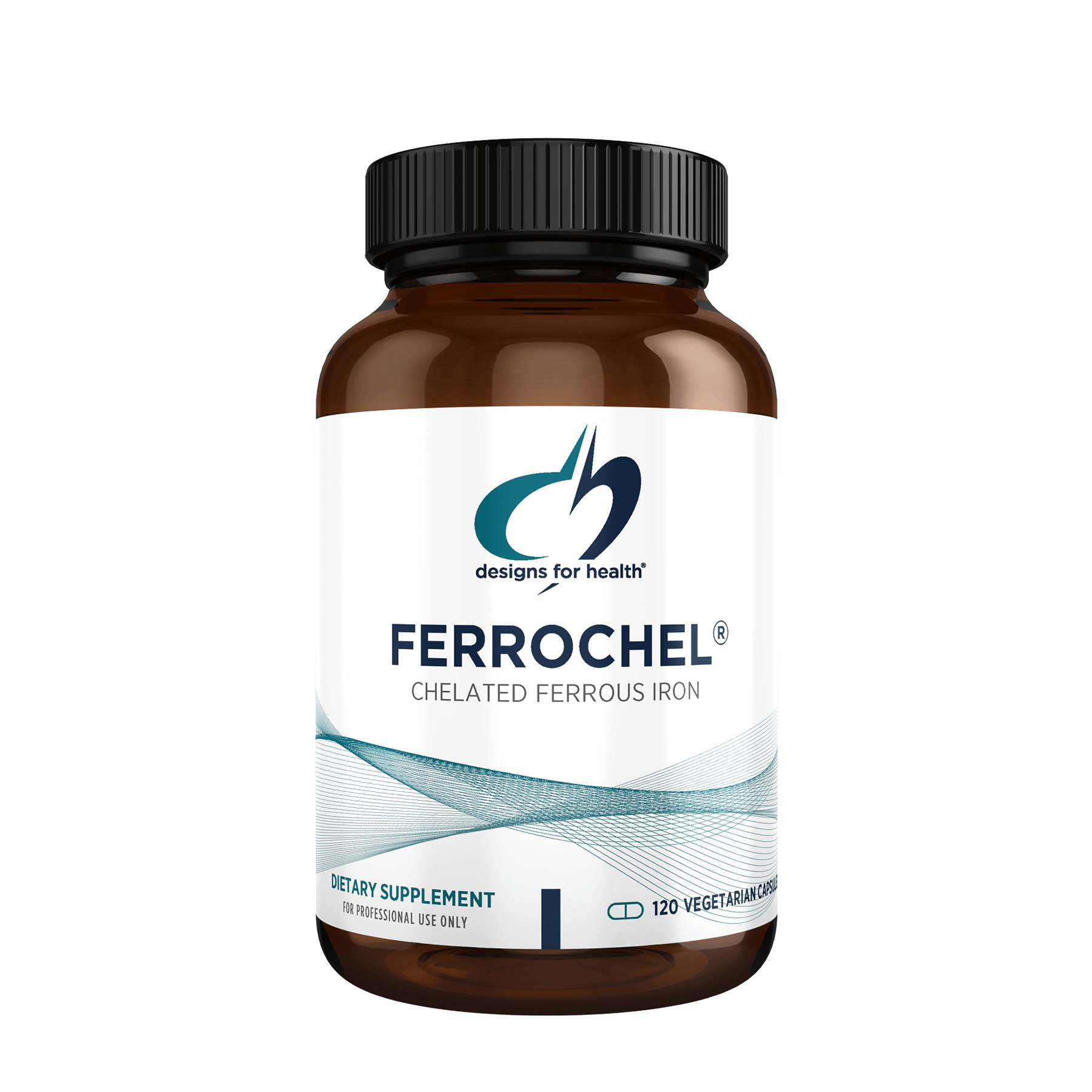 Ferrochel® Iron Chelate

Highly bioavailable and easy on your stomach, Ferrochel Iron Chelate will boost your iron levels effectively, without causing unpleasant side effects.
This supplement features a premium iron chelate from Albion Advanced Nutrition. With an exceptional absorption rate, this supplement is our practitioners' go-to when you're looking to boost your iron levels.
The superior bioavailability of this product means that lower dosages effectively raise iron levels. In turn, lower dosages result in fewer side effects, like constipation and nausea.
Iron can help boost energy levels, nourish immunity and ward off fatigue. It's also essential for your hair and skin health, combatting dryness. 
Supplementing iron is particularly crucial for pregnant women, teenage girls, vegetarians and vegans, among whom deficiencies are common. 
serving size: 1 capsule
 
amt. per serving
%DV
Iron (as Ferrochel Ferrous Bisglycinate Chelate) 
27 mg
150%
OTHER: Microcrystalline cellulose, cellulose (capsule), vegetable stearate.
Recommended use: As a dietary supplement, take one capsule per day with a meal, or as directed by your health care practitioner.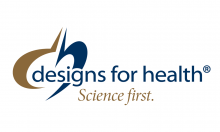 Designs for Health unite premium ingredients with innovative research in order to bring you truly superior supplements.
Their guiding principle is 'Science First', allowing them to prioritise the things that matter when it comes to supplements: ingredients, evidence and packaging. Each of their products are well-researched and evidence-based, offering meaningful quantities of therapeutic ingredients.