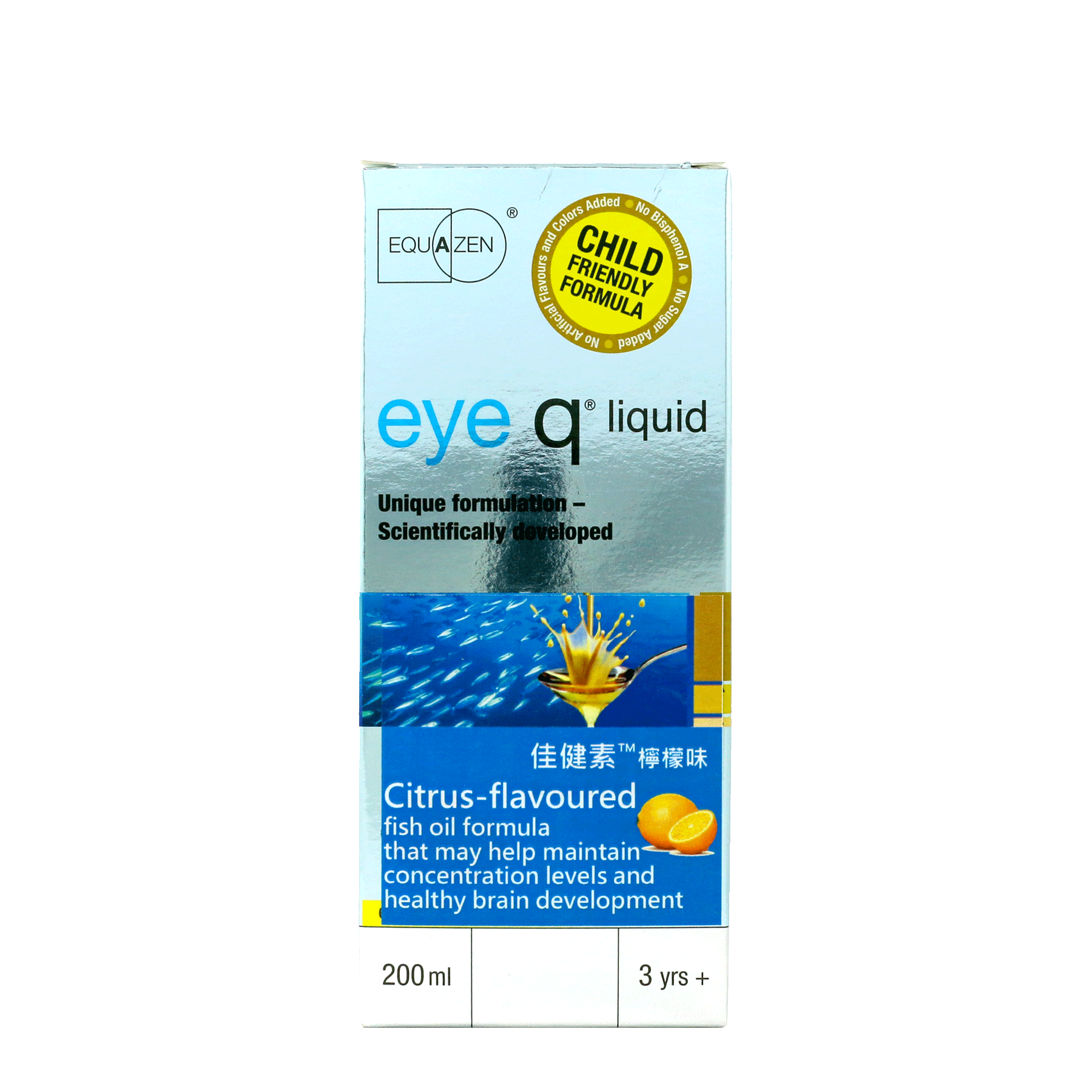 Eye Q Liquid
| citrus

Fish oil joins forces with primrose oil in order to provide a powerful dose of omega 3.
Eye Q Liquid is a tasty citrus flavoured liquid, which can effectively boost your child's levels of essential fatty acids.
Omega 3 supplementation enhances concentration skills and learning capabilities. It also helps promote better cardiovascular, joint and immune health. 
Typical Nutritional Information
per 100g
per5ml
Energy
868kcal
40kcal
Protein
0.1g
0.00g
Carbohydrates
1g
0.05g
Sugars
0.00g
0.00g
Fish Oil
17.5g
800mg
Eicosapentaenoic Acid(EPA)
4.05g
186g
Docosahexaenoic Acid(DHA)
1.27g
58mg
Gamma Linolenic Acid(GLA)
0.55g
20mg
Total fat
96g
4.4g
Saturates
10.7g
0.49g
Monounsaturates
57.9g
2.65g
Polyunsaturates
17.1g
0.78g
Cholesterol
0.2g
0.1g
Trans-fats
0.5g
0.1g
Sodium
1.3mg
0.1mg
Vitamin E⁺=
42mg
*1.92mg
⁺ = d-alpha tocopherol
* = EU recommended
daily allowance:16%
OTHER: Sunflower oil, fish oil, evening primrose oil, flavouring: natural lemon flavour, antioxidant: vitamin E (as D-alpha tocopherol from IP-soya)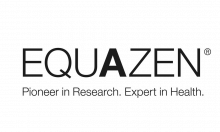 Led by science and quality, Equazen brings you omega supplements tailored to your needs, including tasty formulas for even the fussiest palate!