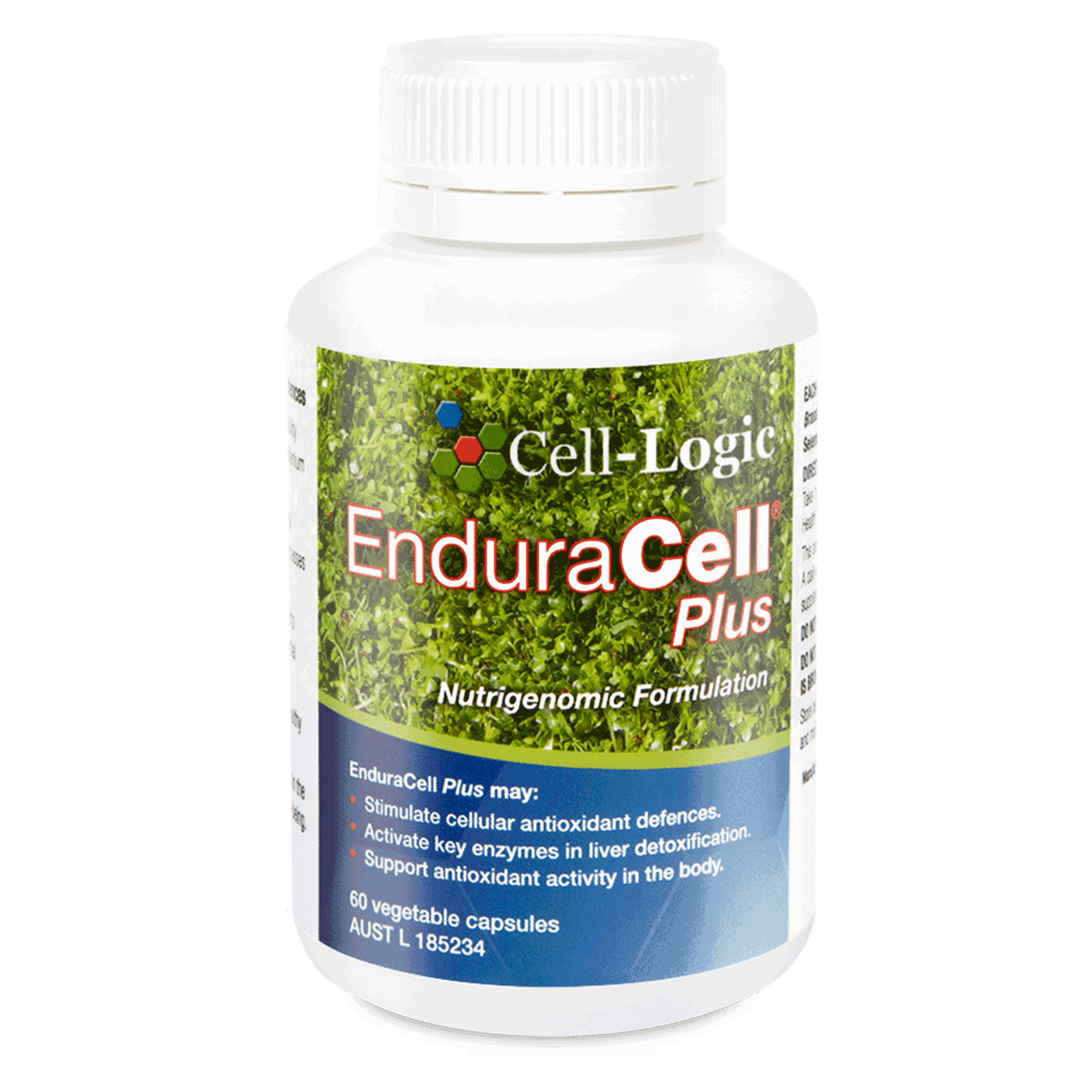 EnduraCell Plus

Boost antioxidant activity in the body with this potent detoxifier.
Enduracell Plus uses natural wholefood broccoli sprouts with added selenomethionine to boost antioxidant levels and enhance your overall wellbeing. Cell-logic grow their own sprouts in a specially cultivated environment to maximise potency and effects.
This supplement contains sulforaphane which stimulates production of glutathione, the 'master detoxifier'.
Defend against pollutants and oxidative stress with this powerful detoxifier and antioxidant.
Each size '00' capsule contains:
EnduraCell® 100% Whole Broccoli Sprout Powder (Brassica oleracea var. italica sprout powder): 700mg
Selenomethionine: 62.5mcg (Eqv. 25 mcg selenium)
NOTE: Cell-Logic EnduraCell® is hydroganically grown in a carefully controlled environment to maximise bioactivity. Our hydroganic growing process does not use any herbicides, pesticides or other harmful chemicals. EnduraCell® Plus is GMO free and does not contain goitrogens or significant levels of Vitamin K.

A pioneer of the nutrigenomic field, Cell-Logic's formulas use evidence-based nutrition to optimise your wellbeing. Their flagship ingredient, EnduraCell, harnesses the detoxifying powers of broccoli sprouts via a manufacturing process unparalleled anywhere else.