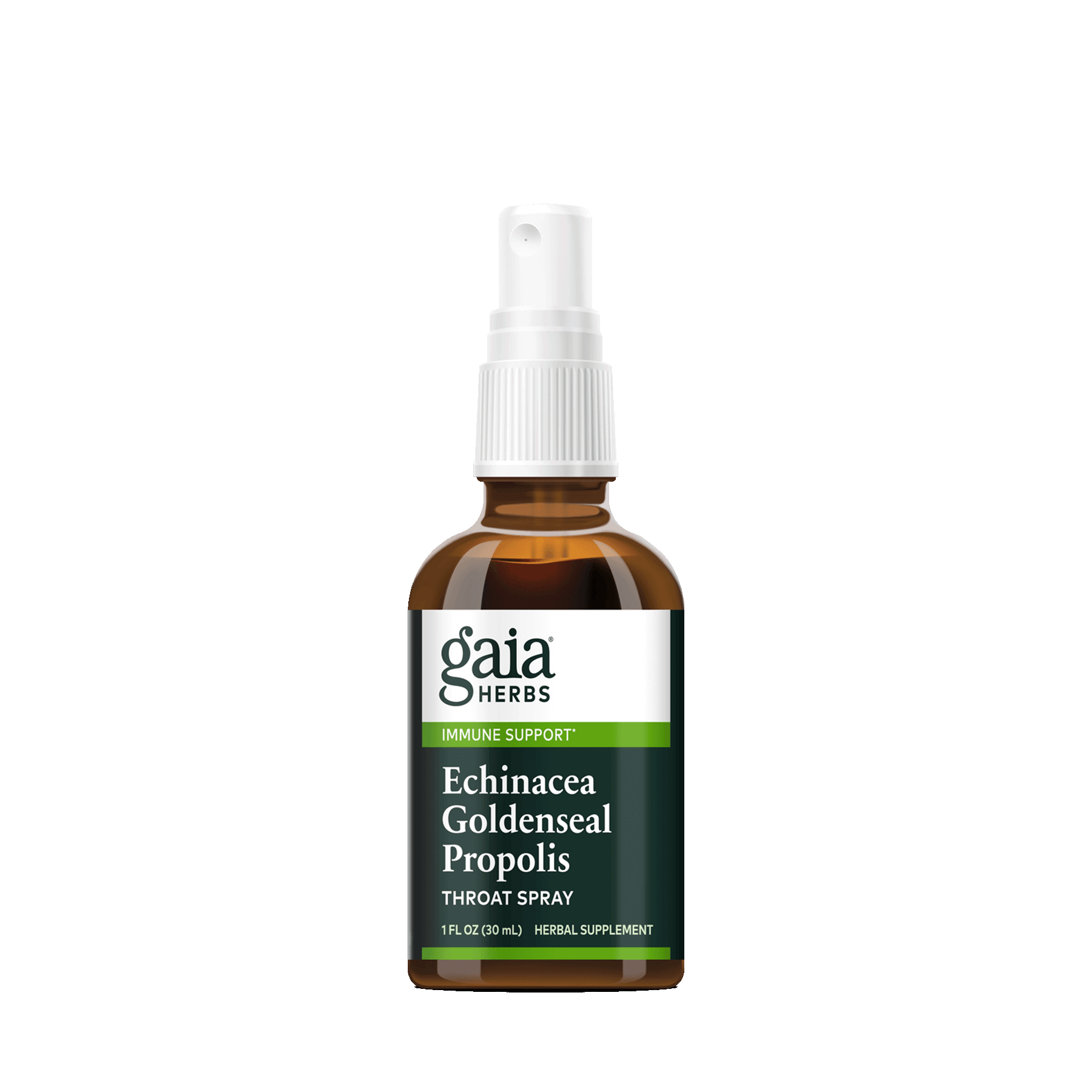 Echinacea Goldenseal Propolis Throat Spray

A throat spray that will have you singing with joy. Revitalise throat health, while strengthening immunity.
Featuring Gaia-grown Echinacea, this supplement helps revitalise throat health, while strengthening your immunity.
This herbal blend supports throats under stress, soothing sore throats. Ingredients like peppermint and liquorice make this a palliative formula for singers, teachers and professional chatterboxes.
This formula also features propolis which stimulates macrophages (specialised white blood cells essential to the immune response) increasing their ability to kill harmful microbes.
Serving Size 3 Sprays
Servings Per Container
 
Amount Per Serving
Propolis
45mg†
Proprietary Extract Blend
195mg†
Echinacea purpurea root↑, Peppermint(Mentha x piprito) leaf↑, Echinacea angustifolia root↑, Goldenseal(Hydrastis canadensis) root, Oregon Grape(Mahonia aquifolium) root, Thyme(Thymus vulgaris) leaf↑, Echinacea purpurea seed↑, Licorice root↑, Echinacea purpurea aerial parts↑
†Daily Value not established
OTHER: Alcohol USP(57-67%) and water.
↑= Organic Ingredient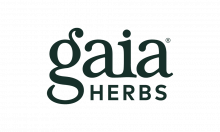 At the heart of Gaia Herbs' philosophy is a dedication to nurturing the connection between people and plants. From their proprietary Gaia-grown herbs, to providing you with complete transparency so you can track your herbs' journey from farm to capsule.

Careful testing ensures that each product is pure, potent and contains exactly what it says on the label.