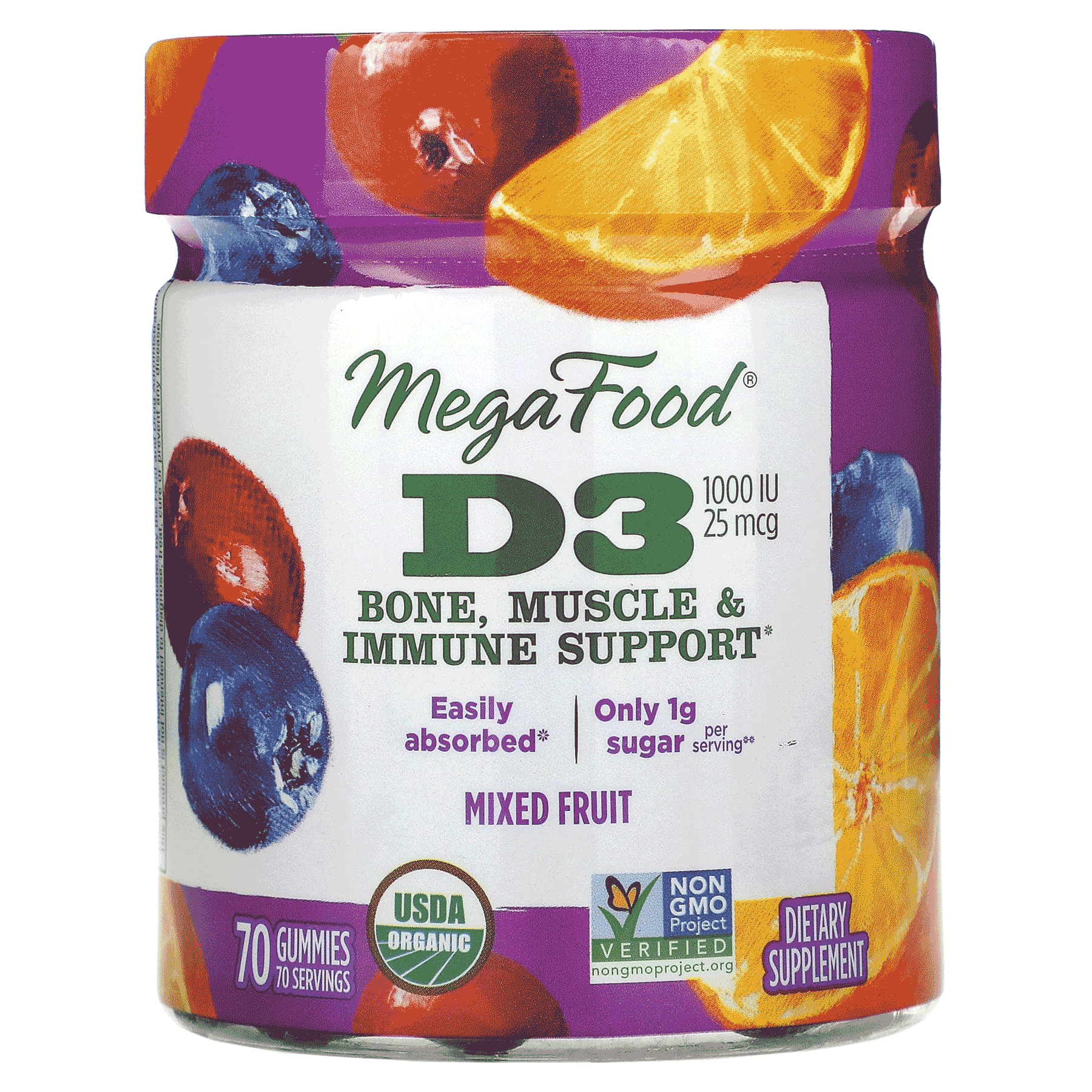 D3 1000IU Gummies

Sunshine all round- these gummies are tasty support for better wellbeing. Your daily dose of immune, bone and brain support in the form of a delicious gummy.
Each gummy contains 1000IU of vitamin D3, a nutrient crucial for building a strong immunity and maintaining good bone and muscle health.
Studies have shown that vitamins D3 is almost double as effective in increasing vitamin D levels than vitamin D2, making it the superior form for supplementation.
Vitamin D helps promote healthy, strong bones in old age, improving density and the absorption of other nutrients crucial to bone health, like calcium.
The sunlight vitamin is also vital to our immunity. It increases levels of sIgA, an antibody which plays an essential role in our immune response.
Also crucial for mental wellbeing, low levels of vitamin D are linked to low mood and heightened stress, and supplementation is known to relieve these symptoms.
All-natural flavour and colour from organic oranges, cranberries and blueberries. These carry that added benefits of phytochemicals like flavonoids and resveratrol, which offer extra antioxidant benefits, while boosting brain and heart health.
Suitable for kids age 5+, and any adults who want a little sweetness from their supplement routine.
Serving Size: 1 Gummy

 

 

Servings per Container: 70

 

 

 

Amount per Serving

%DV

Calories

5

 

Total Carbohydrate

1.5g

<1%*

Total Sugars

1g

**

Includes Added Sugars

1g

2%*

Vitamin D3 (as cholecalciferol)

25mcg (1000IU)

125%

Organic Whole Orange and Super Food Blend (organic orange, organic cranberry, organic blueberry, organic ginger root)

60g

**

* %Daily Value (DV) based on a 2,000 calorie diet

** %Daily Value(DV) not established

OTHER: organic tapioca syrup, organic cane sugar, apple pectin, citric acid, sodium citrate, organic sunflower oil, organic carnauba wax.

Suggested Use: 1 gummy daily. May be taken anytime throughout the day, even on an empty stomach.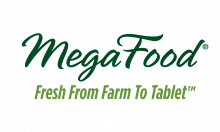 By sourcing their ingredients from organic, farm-fresh produce, Megafood ensures their supplements are both rich in nutrition and readily absorbed.