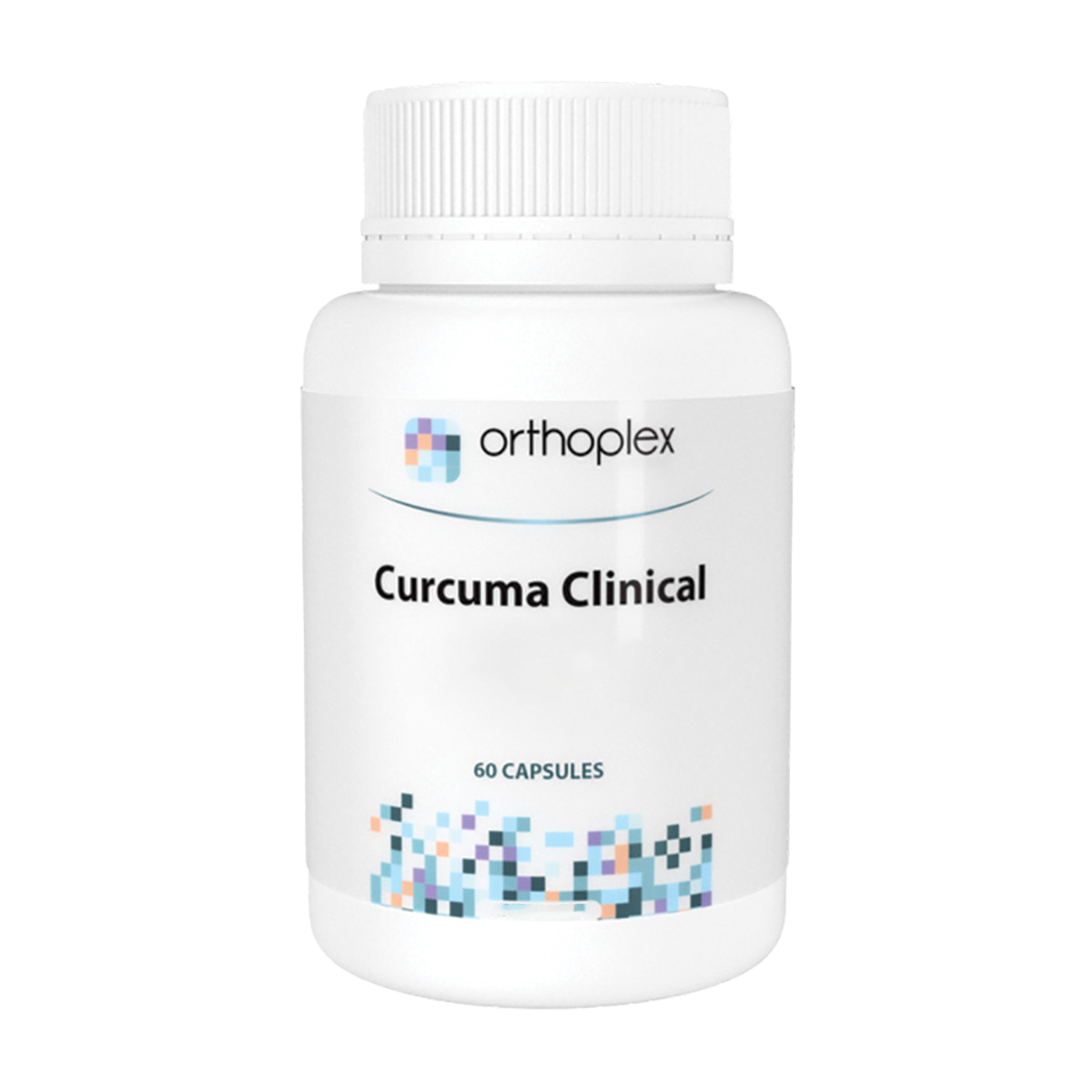 Curcuma Clinical

Using pioneering technology, Curcuma Clinical delivers a high dose of curcuminoids, the antioxidant, anti-inflammatory healing compound found in turmeric.
This industry-leading formula has harnessed the antioxidant power of turmeric using specialist PNS (Polar-Nonpolar Sandwich) technology.
By blending high dose curcuminoids with turmeric oils and water soluble compounds, Orthoplex have created a bioactive turmeric supplement which is highly compatible with your body and therefore easily absorbed.
Curcumin is one of nature's most potent antioxidants and essential for fighting oxidative damage, which is often caused by high levels of pollution and causes damage to the cells in your body. Fighting oxidative damage is particularly important for organ longevity and for regulating your immunity.  
This powerful anti-inflammatory also helps reduce pain in sore joints, and boosts brain, liver and joint health.
You may have read that curcumin supplements require black pepper to work effectively. By using PNS technology, this formula bypasses that need, providing pure curcumin with maximum absorption.
Founded by renowned industry pioneer, nutritional biochemist Henry Osiecki, Orthoplex is a health-conscious collective of dedicated, passionate and innovative leaders in their fields. Their mission is to create a healthier future by delivering highly effective nutritional supplements. Orthoplex scour the globe to source only the best, clinically researched, innovative ingredients that work, which enable practitioners to achieve meaningful results for patients.