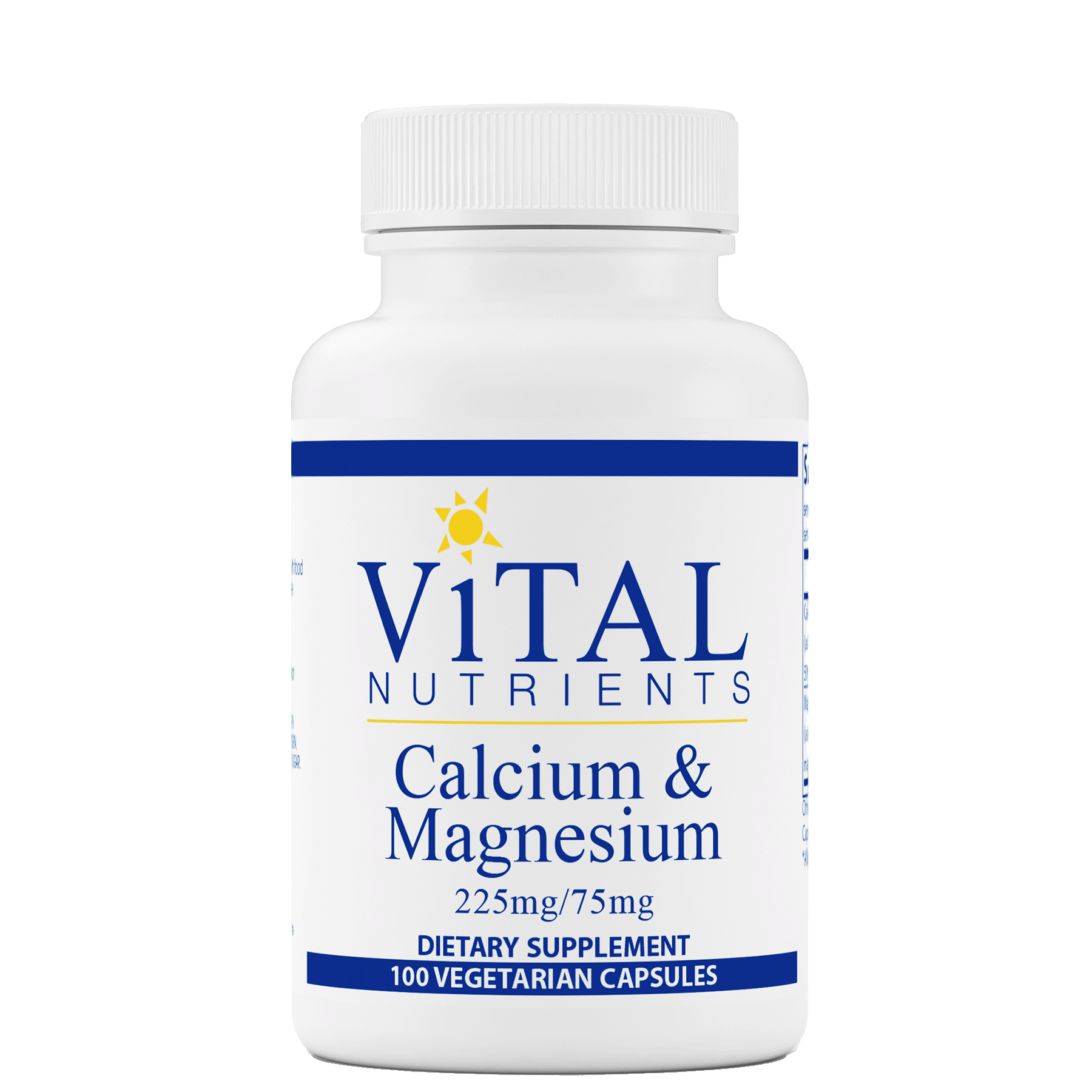 Calcium & Magnesium

A dynamic duo for supporting a healthy heart, bones and mood.
The union of calcium and magnesium provides tangible benefits to your body. Magnesium assists the absorption of calcium and together, they help you maintain a healthy cardiovascular system.
Calcium is an essential mineral which promotes dental and bone health.
Magnesium is an extremely therapeutic mineral, crucial for many biological processes. It aids muscle relaxation, calms your nervous system, and relieves headaches caused by low magnesium levels.
Low levels of magnesium are known to increase stress and lower your mood. Supplementation helps combat both these issues. 
The combination of these two minerals can help you maintain your usual disposition throughout your menstrual cycle. When menstrual cramps are caused by deficiencies in these minerals, supplementing with a quality formula like this is proven to be an effective remedy.
serving size: 2 vegetarian capsules
servings per container: 50
 
amount per serving
percent daily value
Calcium (as 50% dicalcium malate* and 50% calcium carbonate)
450mg
45%
Magnesium (as 40% dimagnesium malate* and 60% magnesium oxide)
150mg
37.5%
OTHER: Vegetable Cellulose Capsule, Magnesium Silicate, and Leucine.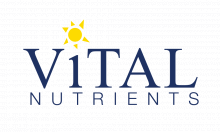 Vital Nutrients thoroughly interrogate their products' integrity, testing for DNA accuracy, so you can be sure that their products really do contain what their ingredients labels claim. Their hypoallergenic range is also rigorously tested for pesticide residues and microbial contaminants. All products are tested by a third party in order to ensure purity, potency and dosage accuracy.