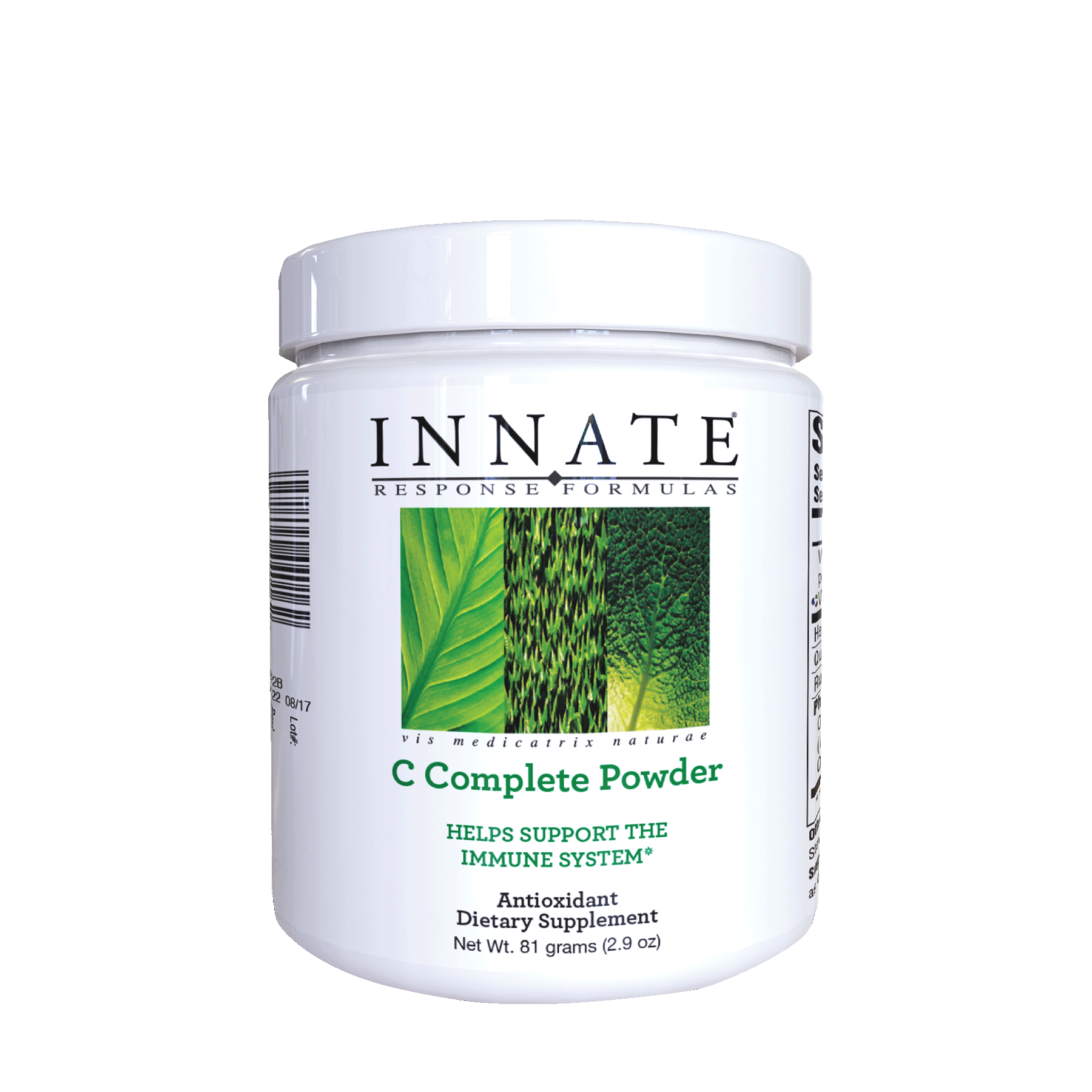 C Complete Powder

A mighty union of vitamin C and flavonoids.
C Complete Powder provides effective support for your immunity. It helps you maintain a healthy respiratory system, and assists zinc absorption, making it one of our star products during times of seasonal change.
This supplement also strengthens your immunity further by helping alleviate stress.
Bursting with antioxidants, this tasty lemon and lime formula is ideal for detoxing from pollutants and combating a diet lacking in nutrients.
Inspired by real food, Innate designs their supplements so that they are as close to nature as can be, so your body is better able to recognise and absorb them effectively.
A non acidic form of vitamin C with fast absorption to ensure you won't suffer the side effects other vitamin C supplements may cause, like an upset stomach.
Serving Size 1 Scoop (2.7 grams)
Servings per Container 30
 
Amount per Serving
% DV
Vitamin C (calcium ascorbate, magnesium ascorbate, potassium ascorbate)
955 mg
1061
Vitamin C (ascorbic acid with organic orange)
45 mg
50
Hesperidin
20 mg
**
Quercetin
20 mg
 
Rutin
10 mg
 
Phenolic Rich Food Blend.
500 mg
**
** % Daily Value (DV) not established
OTHER: Citric Acid, Natural Orange Flavor, Beta Carotene (for color), Stevia Leaf Extract, Natural Mango Flavor.
SUGGESTED USE: Mix one scroop with 8oz. of water or your favorite beverage daily, or as directed by your healtcare practitioner. May be taken anytime throughout the day.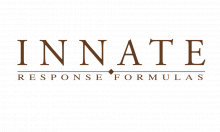 Inspired by real food, Innate's products harness the power of nature. This USA company advocates for 'wholistic health', using food as their foundation to ensure their supplements are readily absorbed and well-tolerated.
On a fundamental level, Innate creates nutritional supplements made up of whole foods with added nutrients in order to support your body's innate healing responses.